Team growth in research consulting and business development
Published: 30. April 2020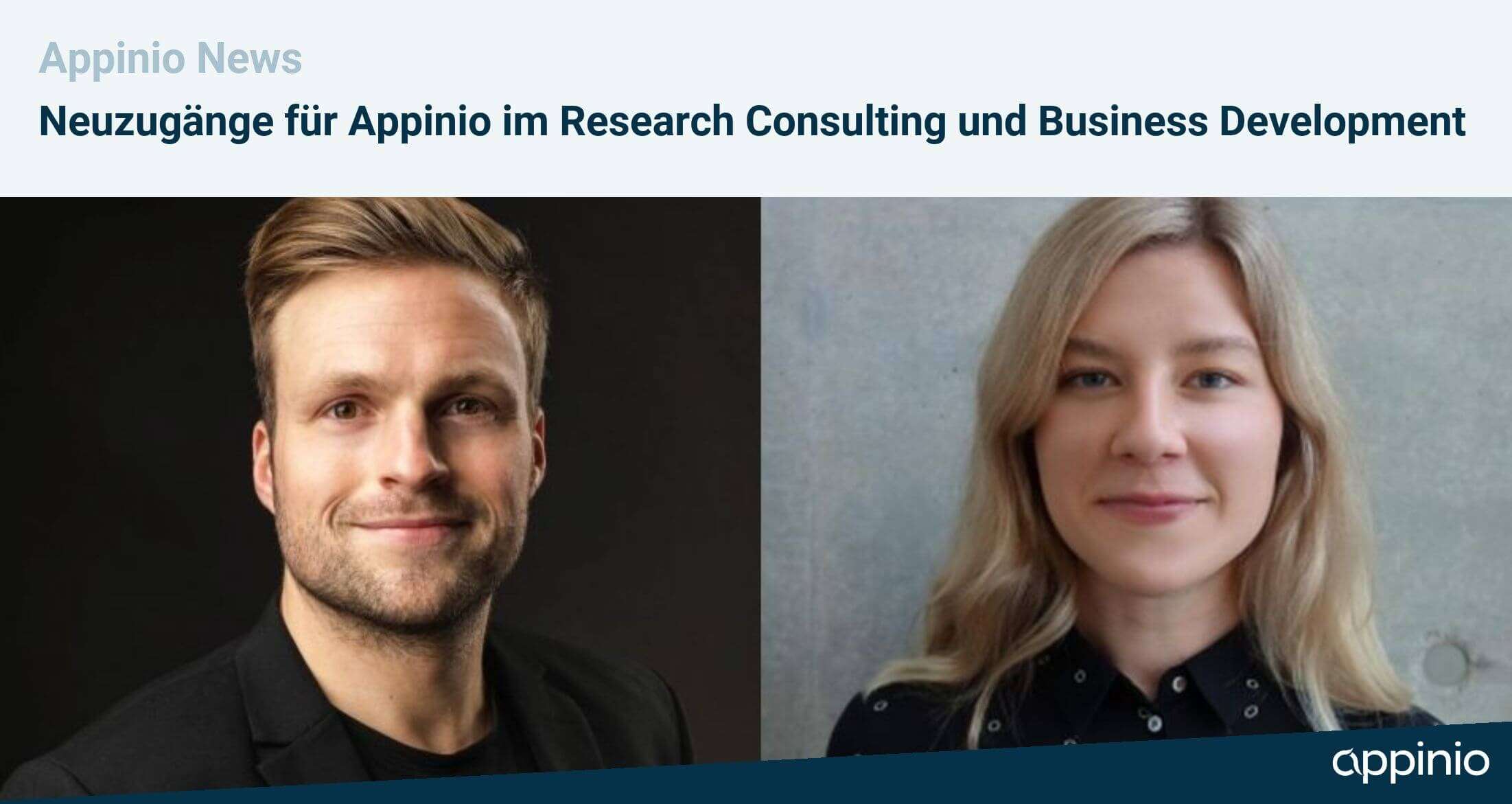 The market research platform Appinio from Hamburg continues to grow. Svea Kessler and Lukas Winterschladen are new additions in the areas of research consulting and business development.
Svea Kessler is new in Appinio's research consulting
Svea Kessler (31) joined the Appinio team on February 1 as a research consultant. Her area of ​​responsibility includes customer advice and development as well as the implementation of market research projects for companies in all industries as well as agencies and management consultancies.

Before Appinio, Svea Kessler spent four and a half years at the management consultancy brand service in Hamburg. There she carried out qualitative and quantitative market research projects for B2C brands and advised the companies on the basis of the data-driven insights on brand management and brand strategy. Her customers primarily came from the areas of FMCG, digital services, fashion and cosmetics. From 2011 to 2015 she worked as a freelancer in market research at the Schöttmer Institute, where she primarily gained expertise in qualitative market research methods. Svea Kessler studied business psychology in the Bachelor and business administration with a focus on marketing and management in the Master.
Follow Svea Kessler on LinkedIn
Lukas Winterschladen as the new Business Development Manager at Appinio
Lukas Winterschladen (32) has been Business Development Manager at Appinio since February 1. He takes care of both the acquisition of new customers and the development of existing customers.

Before that, he spent three years in Stockholm, Sweden. There he initially worked as a business development manager at gaming provider Genera Networks, where he was in the team for international B2B sales, marketing & communication. Most recently, as Marketing Coordinator at EasyPark, a Europe-wide parking app provider, he took care of all online and offline activities in the DACH market. Lukas Winterschladen has a bachelor's degree in media management and a master's in international business management.
Follow Lukas Winterschladen on LinkedIn
More about Appinio
The Appinio market research platform enables companies to get thousands of opinions from specific target groups worldwide in just a few minutes. For the first time, everyone can validate decisions and ideas in real time. As the fastest solution for market research, Appinio provides feedback from 50+ markets and helps companies turn agility and consumer centricity into reality. At the end of 2019, Appinio re-launched its consumer panel and is getting ready for the global roll-out.
Jonathan Kurfess, Appinio CEO and founder, was has been named in the Forbes 30 Under 30 Europe in 2020.