Marktforschung leicht gemacht
Unsere Appinio Tools sind darauf ausgelegt, Marktforschung einfach, effizient und unterhaltsam zu machen (ja, wirklich). Mit nur wenigen Klicks können Kennzahlen, wie Stichprobengröße oder Fehlermarge für eine Stichprobe berechnet werden. Haben wir schon erwähnt, dass unsere Rechner kostenlos sind?
Diese Brands nutzen bereits Appinio
Margin of Error
Der Margin of Error, auch Fehlermarge genannt, ist eine Schätzung, wie weit die wahren Werte der Population von den erhobenen Stichprobendaten abweichen können.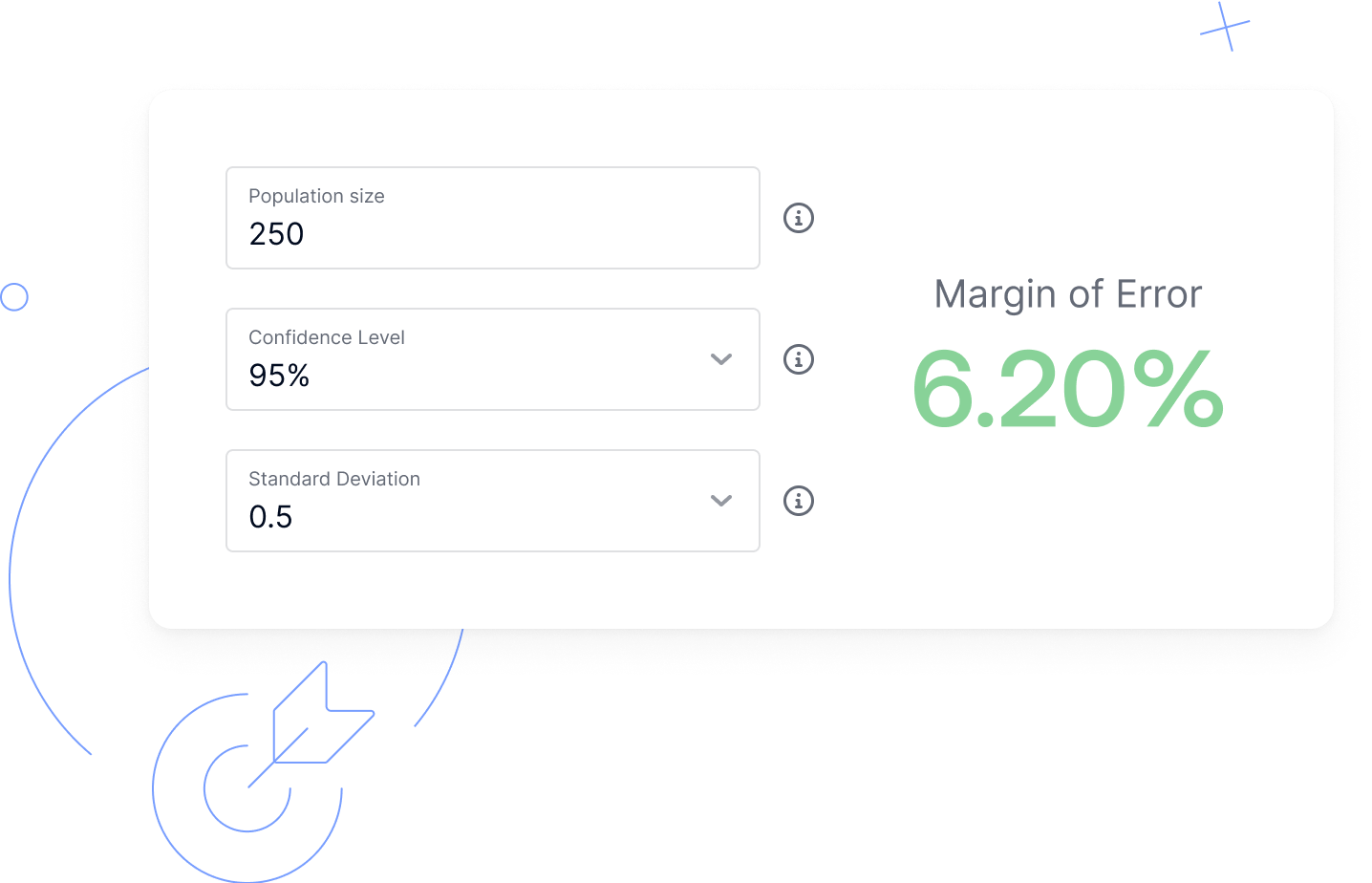 Stichprobengröße
Der Stichprobenrechner hilft dabei herauszufinden, wie groß die Stichprobe sein muss, damit repräsentative Aussagen über die Zielgruppe getroffen werden können.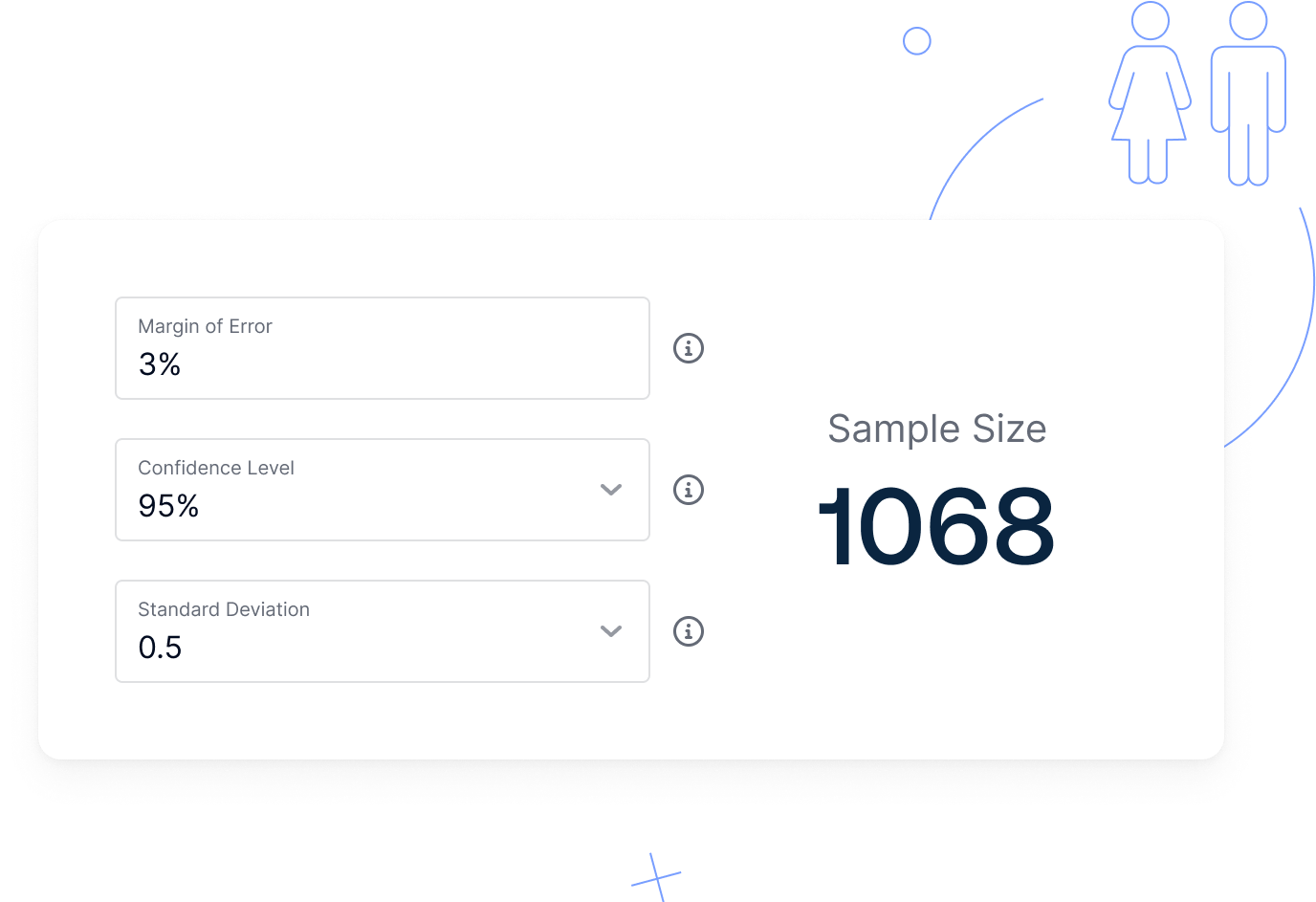 Rockstar für Marktforschung werden!
Alles auf einen Blick im Appinio ABC für Marktforschung.
In der Praxis noch besser als in der Theorie – versprochen.
Schnelle Antworten

Echtzeit Daten

KI-gesteuerte Empfehlungen