Future of Work Report - The digital transformation of the workplace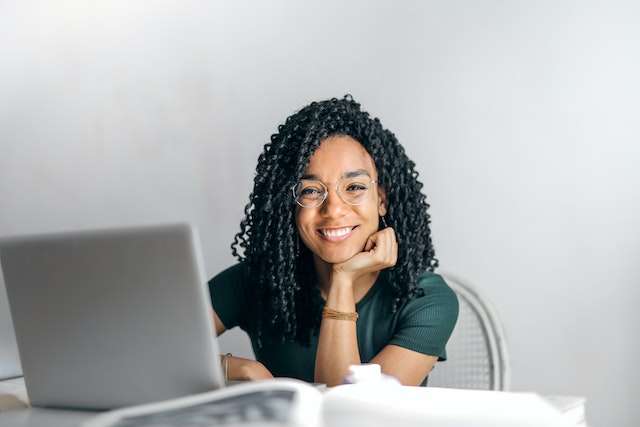 One area that saw an incredible acceleration in these pandemic years, is the digitalisation of the workplace. As employees were required to work from home, businesses and companies needed new tools to support them, work and foster a sense of community.
Whether overwhelmed by Zoom calls, fed-up with the constant trilling of messaging apps or excited about the newest online whiteboard tool, digital tools have changed the way we work.
The market research institute Appinio conducted a representative survey (by age and gender) of 2,000 people in full- and part-time jobs across the United Kingdom. The "Future of Work'' report shows how Brits envision their professional future, especially after the COVID pandemic.
The most important findings and facts from over 50 pages on the topics of home office and digitalisation are summarised in this blog article.
Digital tools: the real heroes of the pandemic?
For the majority of respondents, digital tools like Zoom, Slack or Microsoft Teams have changed their everyday work lives (78%). Three in four (77%) found it easier to collaborate with colleagues thanks to the new digital additions when compared to before, and the same number (77%) of respondents said they have become more productive with the help of the newly introduced digital aids.
Brits reported to feel more satisfied with their work (38%) compared to last year, and also more motivated (34%).
Despite all the advantages, digital tools also have their downsides. About a quarter reported feeling more stressed (26%),overwhelmed (25%) and controlled (25%) because of the new technologies.
Gen Zs seem particularly affected: among 16-24-year-olds, 36% feel overwhelmed and 34% feel stressed as well as controlled by their superiors. Interestingly, respondents between 55 and 65 years-olds are the ones that feel most satisfied thanks to new technologies.
The digital job interview
Do you remember when in order to do a job interview you spent hours choosing the perfect "you-want-to hire-me" outfit, you needed to travel to the company offices, keeping in mind to allocate enough time to deal with possible public transport delays, strikes, traffic jams, careless walkers drinking carelessly their cappuccino from a cup without a lid (fun fact: eating and drinking while walking is strictly prohibited in Japan exactly to avoid these incidents!)? Do you remember those times?
If you don't, it's perfectly fine. In the past two years in-person interviews have been replaced by online ones due to the COVID pandemic. Especially for the first screening, a video call has become more common if not a must.
The newly released Appinio report highlights some interesting pieces of data on the virtual screening of potential candidates.
Digital interviews are considered time saving by 54%, however the virtual space hinders non-verbal communication (69%).
While applicants seem to be split between an online and offline interview (40% in favour of online ones and 38% in favour of in-person interviews), the majority of interviewers (45%) prefer a face-to-face interview on site. One in five (22%) of both applicants and interviewers do not have a clear preference.
(Disclaimer: you may not need to allocate extra time to reach the company offices these days, but a quick tech check never hurts!).
Digital job interview: here to stay?
A look at the data and it's clear we are observing a generational change.
Thirty-eight percent of all applicants stated that a digital interview was as good as an in-person one. But while 46% of Millennials see an online interview as a fully-fledged substitute for a face-to-face job interview on site, acceptance among 55- to 65-year-olds is definitely lower (31%), we can definitely see a cultural clash in these results, as older segments of the population are still tied to meetings in person when it comes to discussing important things, i.e. a job interview; whereas younger segments are much more accustomed to using digital spaces at their advantage.
All in all, those that had digital interviews as applicants have had positive experiences, 42% felt they had a good grasp of the company and company culture and 37% felt they could get to know the person behind the screen quite well.
In conclusion, online job interviews are accepted by the majority and can be expected to remain popular in the future as a time effective and cost saving screening tool for the HR department.
"Hey Steve, you're still on mute"
There is an art to video calls, from carefully blurring your background to hitting the mute button when an ambulance passes by. How much have we learned in these past years about video calls etiquette and how many disastrous video calls have we seen on the Internet and thought "That could have been me!"?
Video calls are now so seamlessly embedded in the work life that they do not deter workers from multitasking, 64% of Brits admit doing work and non-work related tasks while on video calls.
Over half of all those surveyed (57%) prefers video calls over phone calls and 51% prefers a video call over an in-person meeting. For 55% it does not matter whether collaboration is done over the phone or in front of a cup of company coffee in the shiny meeting room on the last floor, as long as work gets done they don't care.
But there's always room for improvement, 46% stated that they often experience problems during video calls, is it due to faulty equipment? Wobbly internet connection? Or maybe both?
You learn better in person
Due to the pandemic, most interactions have been moved to the digital world, and even if Brits did not mind it, data shows a clear preference for in person interactions in specific cases.
Crystal clear is the case of the on-boarding of new employees, two in five Brits (40%) clearly stated that on-boarding would have been better if it were in person. Also regarding training and education sessions, over one third (34%) stated they'd have liked it better if the sessions were in person.
Final thoughts
Thanks (or because) of the COVID pandemic, we've been able to experience an incredible acceleration in many areas of our work life but the digital aspect of work has been the one to benefit from it the most. McKinsey reported that we crunched almost 10 years of development in less than 2 (especially in Asia).
But the future of work is still to be written, how will the workplace look 5 years from now? Is it true that we all meet in the Metaverse?
Appinio has summarised the entire study results in a 50-page report. Interested? You can access the report by providing your contact details for free. We won't spam you - promised!
Interested in running your own study?
Appinio Hype Tracker
Some optional subline explaining what's to expect