Product Updates
We're working hard to improve our platform and make it even more intuitive and powerful. Hence, we're publishing small features and updates almost on a daily basis. Check them all out below:
November 2023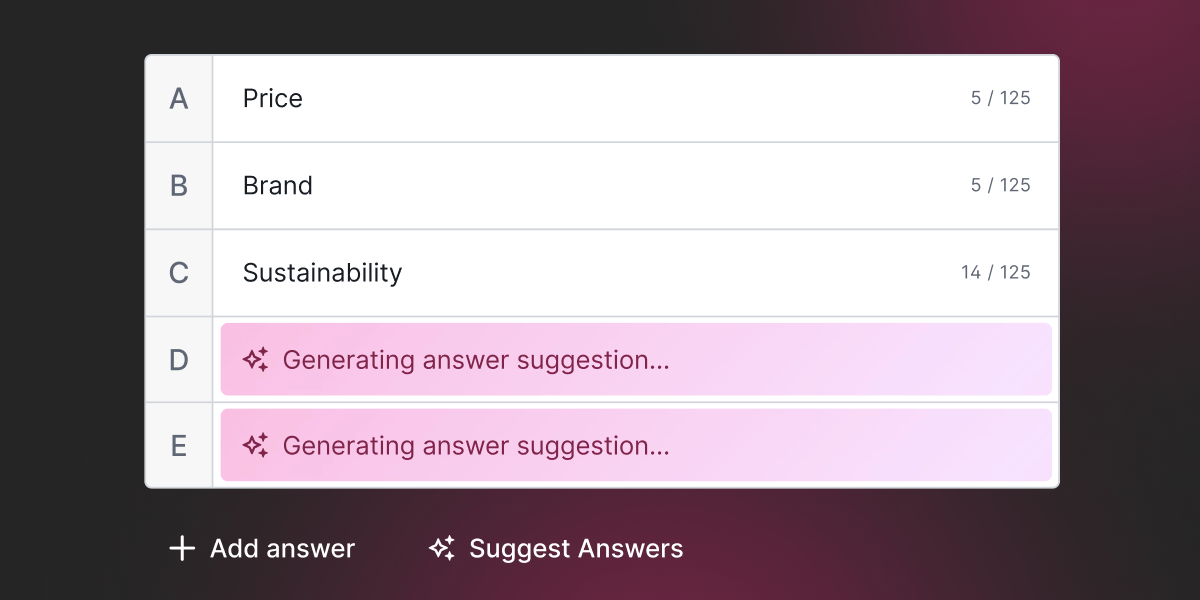 Turbocharge your research with Appinio AI
Tired of the time-consuming process of survey setup and struggling to create high-quality questions? Say goodbye to these research roadblocks with Appinio AI. Discover the features that empower you:
⚡️Seamless survey refinement – Create, refine and get your surveys started with just one keyword.
👋 Answer options, reimagined – Get precise answer options for your burning questions and never get stuck with manual entry anymore.
💡Insights at a glance – Generate quick summaries of survey data, splits and filters for easy analysis.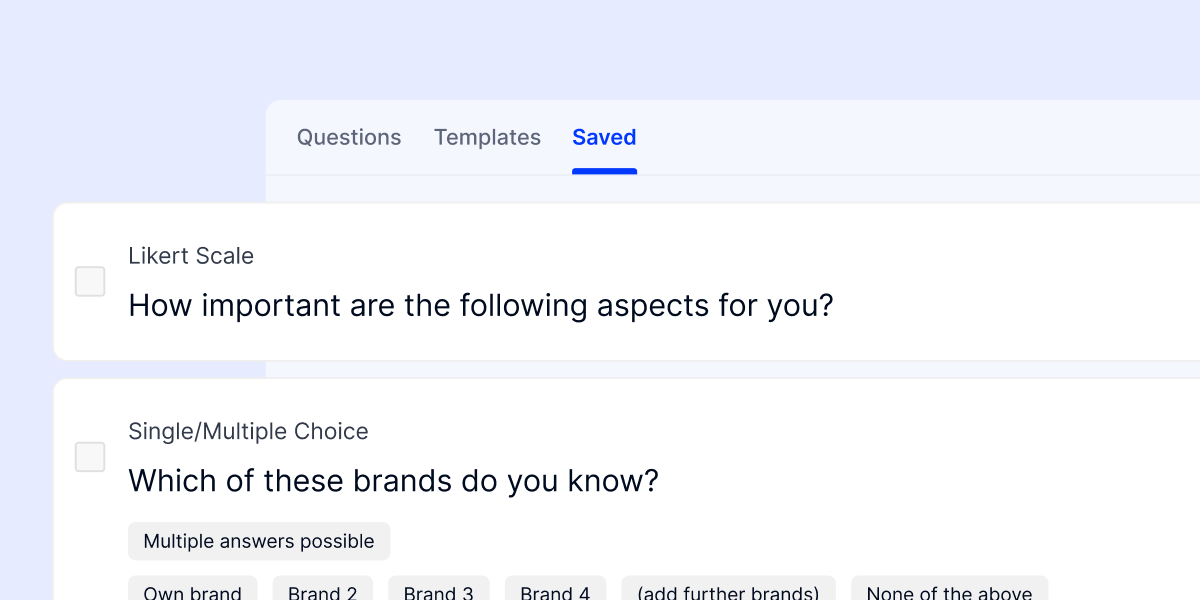 Secure your valuables in the Question Bank
Ever caught in the cycle of reusing the same set of questions for your data storytelling? Say hello to our Question Bank. Here, you can securely store your valuable questions, making them readily accessible whenever you need them. No more searching or recreating – just quick and easy access!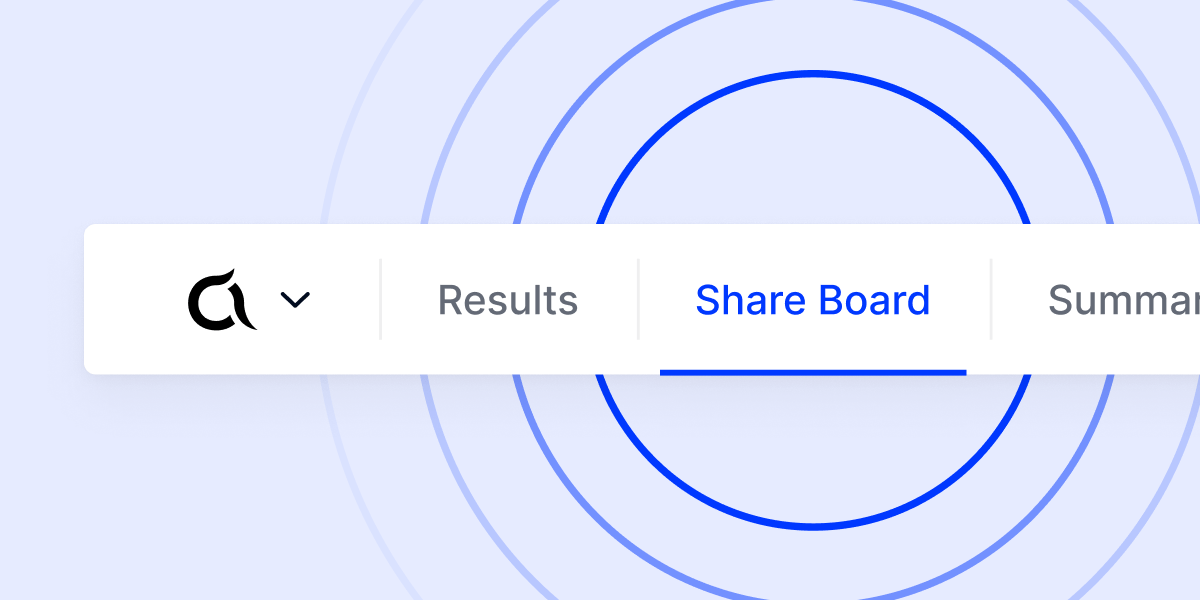 Focus your sharing with single Board public links
Have you ever created multiple Boards, yet only one holds the key insights you want to share with stakeholders? With our latest feature, you can now generate a public link for a single Board. Keep stakeholders informed with precisely the information they need, ensuring clarity and focused communication.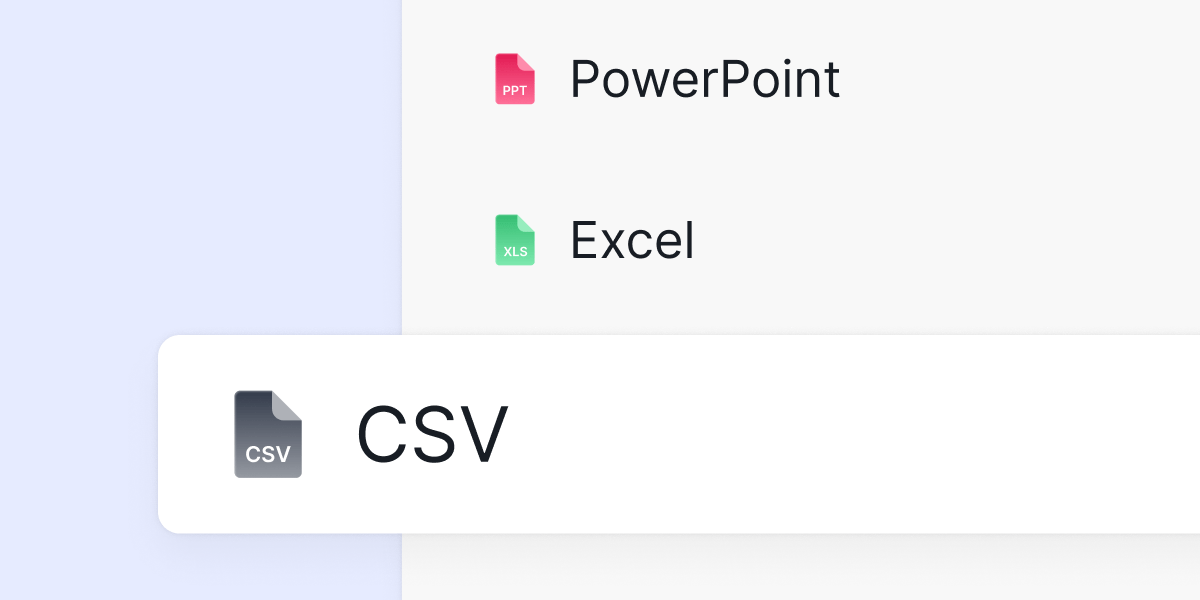 No more data overload with CSV exports
Tired of wading through an ocean of raw data? Then try out our CSV exports. When you export data from your customised Board, you'll exclusively download data related to the questions you've included. Streamline your data analysis and concentrate on what truly matters.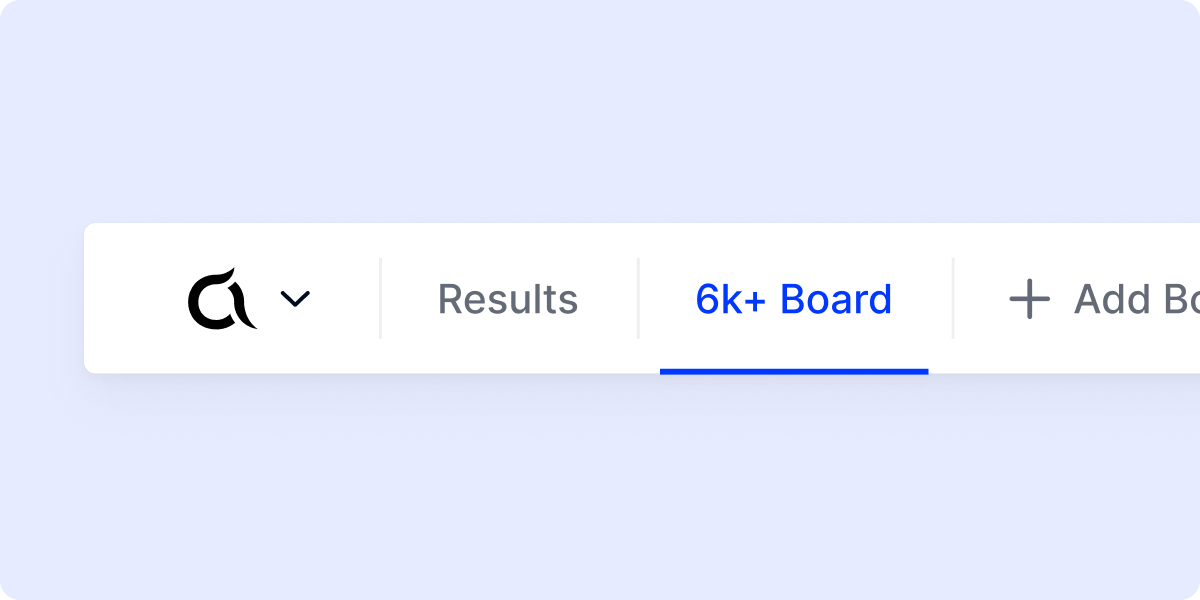 Handle next-level surveys with 6,000+ participants
Appinio Boards can now seamlessly handle studies with over 6,000 participants. Whether your research is large-scale or intricate, Boards has got you covered!
September 2023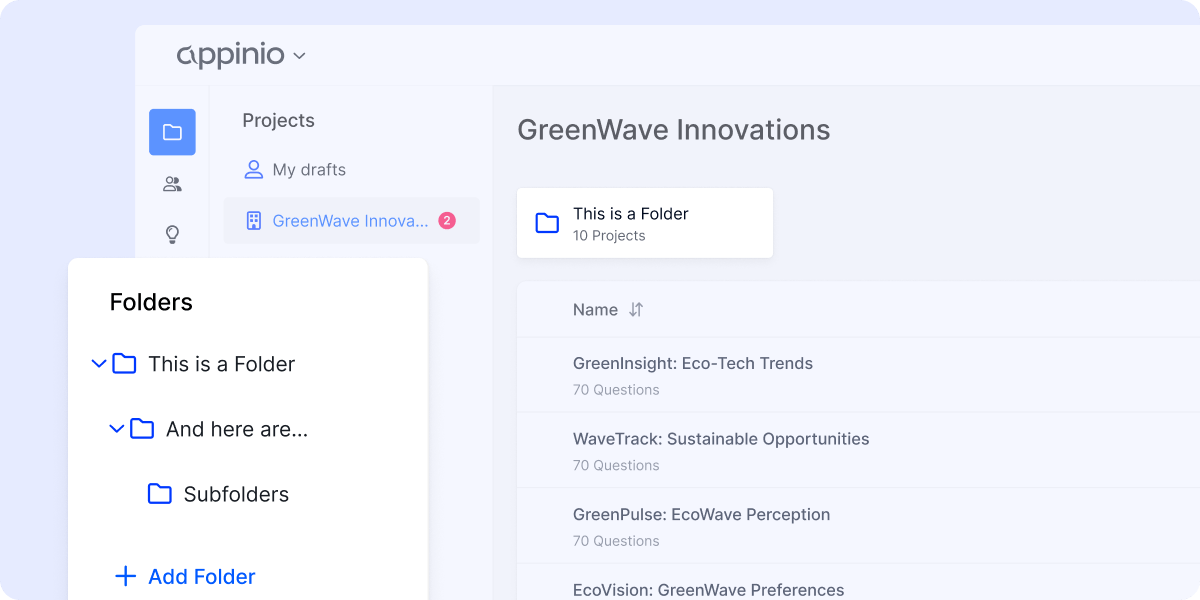 Effortlessly organise your research projects with enhanced folders
We understand that staying organised amidst multiple research projects can be a challenge. That's why we're excited to introduce our latest feature – our new folder structure.
📂 Seamlessly organise your projects into neat, customised folders and subfolders.
🚀 Move projects between folders effortlessly, and (sub)folders between (sub)folders.
🔍 Instantly find what you need without the hassle of searching.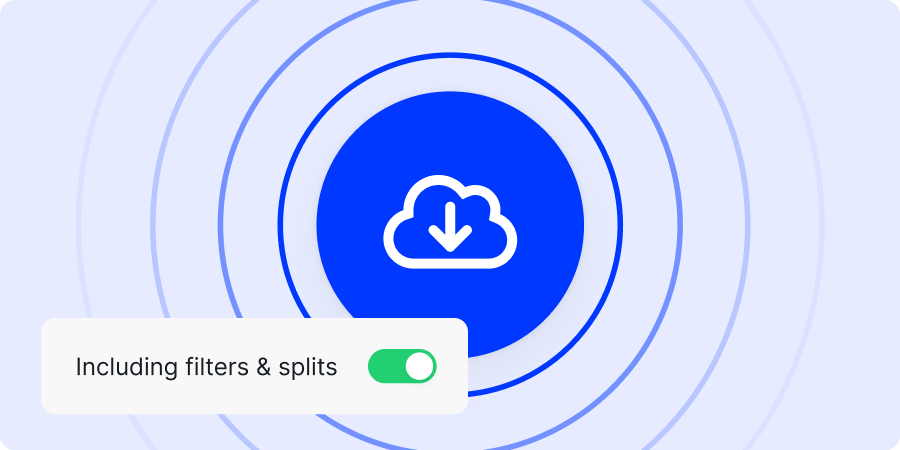 Goodbye presentation hassles, hello PPT exports
Streamline your chart downloads and elevate your presentations with the new and improved Appinio Dashboard.

🔍 Sorting bar charts from highest to lowest? It's a breeze, just click and export! ✨
🔗 Splitting open text replies to compare different groups? No sweat, find it on your PPT.
🌟 Want to spotlight your Top 2 or expose the Bottom 1? Select tab, click export – voila! 🎯

Our export features play nice and integrate seamlessly with Windows or Keynote, and you can now add your logo to personalise your PPTs!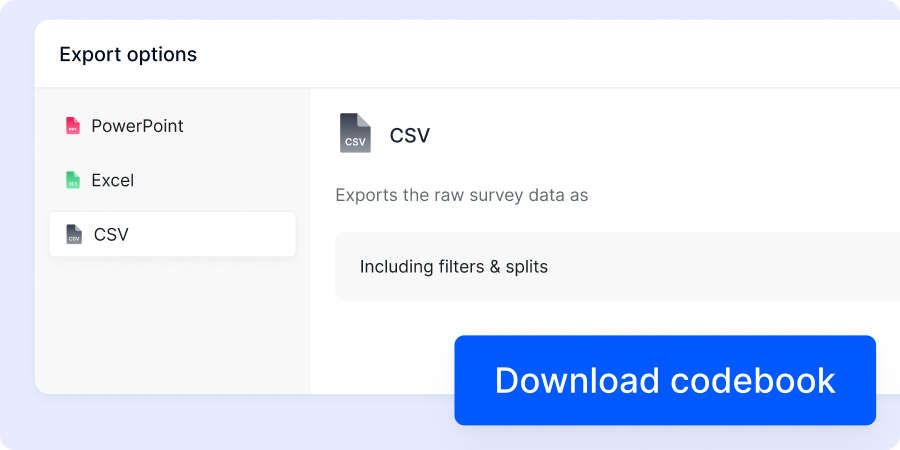 Decode data like a pro with our Code-Book
Tired of deciphering cryptic numbers in your Excel file? Meet the Code-Book, your friendly data interpreter that provides clear explanations of what each one represents. It's just a click away on your Dashboard, ready to replace your confusion with crystal-clear understanding. No more head-scratching or tedious cross referencing — just clarity at your fingertips 💡
August 2023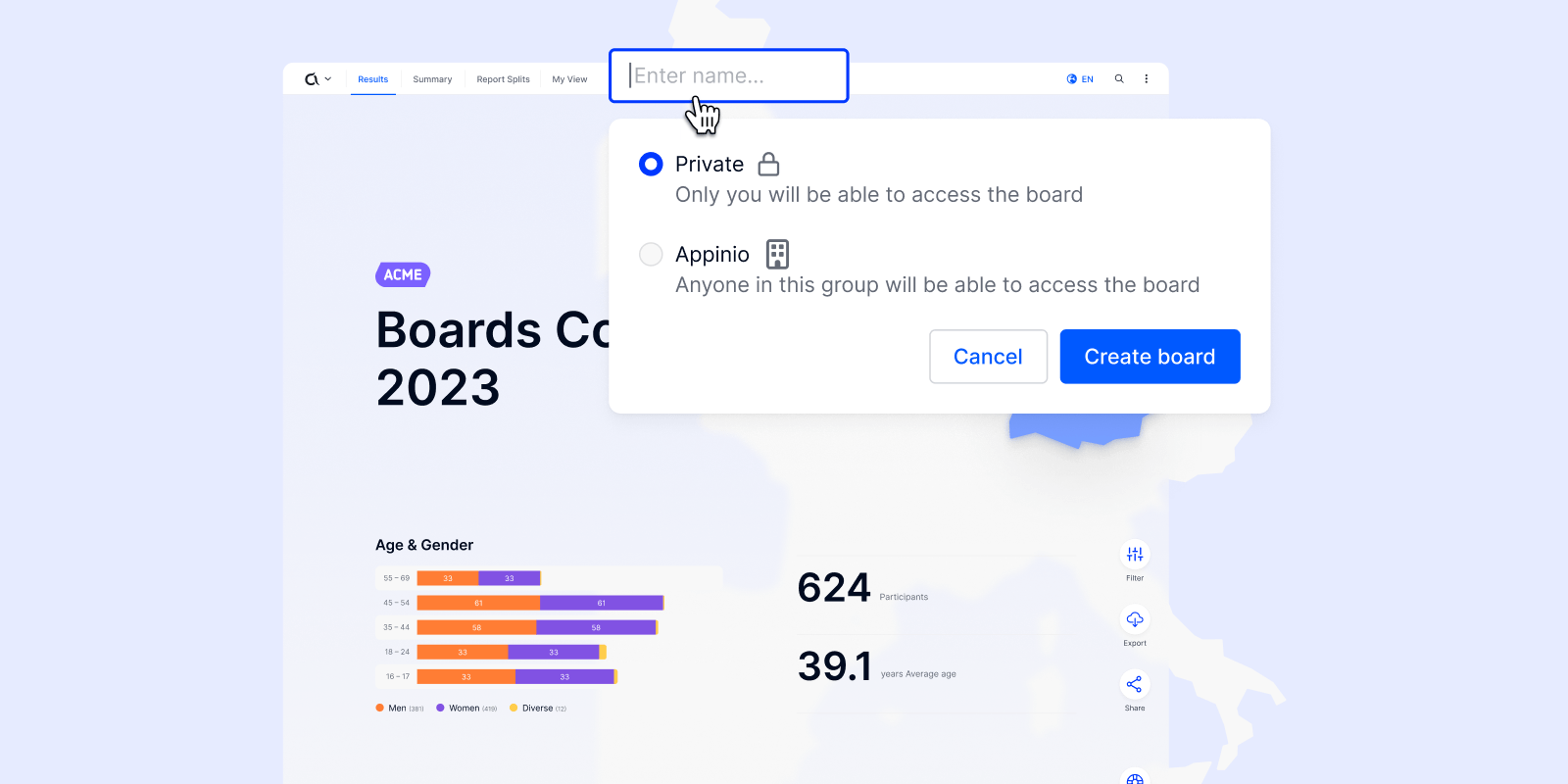 Data storytelling made easy with Appinio Boards
Our dashboard has undergone a major update, now transformed into the ultimate hub for creating, collaborating, and sharing stunning reports. Dive into data like a pro and create tailored boards that showcase exactly what matters to you. Save splits, filters, and visualisations to create a personalised masterpiece. With Appinio Boards, you're not just analysing data – you're crafting compelling narratives that captivate your audience.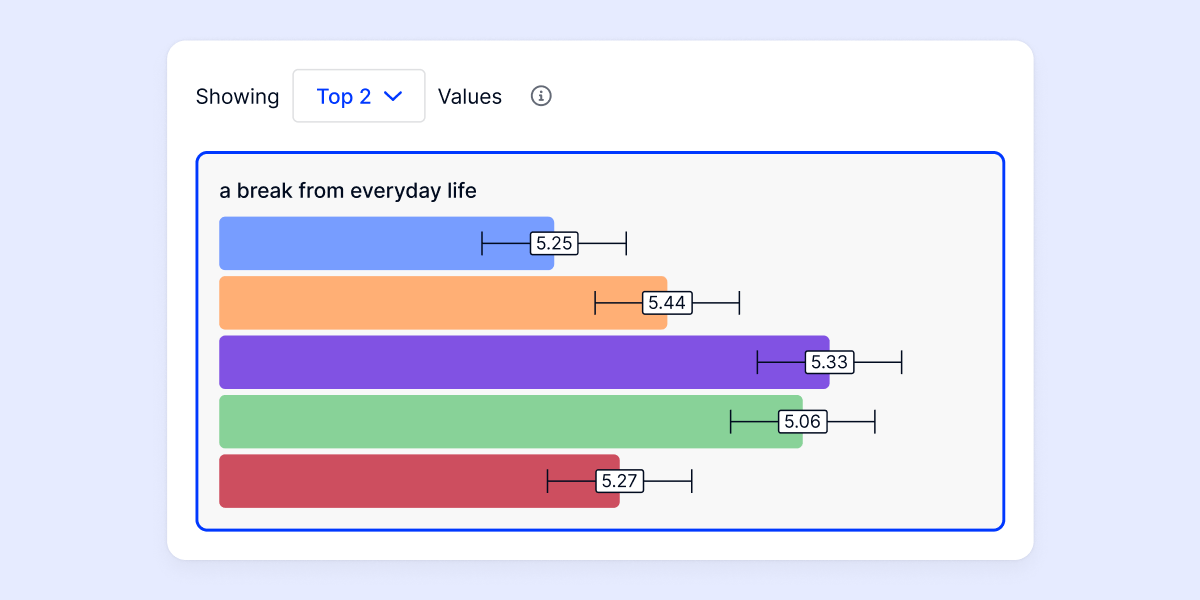 Goodbye manual setup for significance testing
Discover the power of our default significance tests for NPS questions, Likert, single & multiple choice questions, open number, and matrix questions. Say goodbye to manual setup - simply go to your report dashboard and select "⭐️ Significance" from the drop-down menu. Dive deeper into understanding your customers like never before!
Seamlessly download charts exactly as you want them
Tired of copy-pasting low-quality screenshots into your beautifully designed presentation? The Appinio Dashboard now offers the option to download a PowerPoint slide of your preferred question in your desired format. Simply choose what you want to showcase, click on the three dots button, and select "Export PPT". Get ready to wow your audience with your impressive visuals! 🎨
June 2023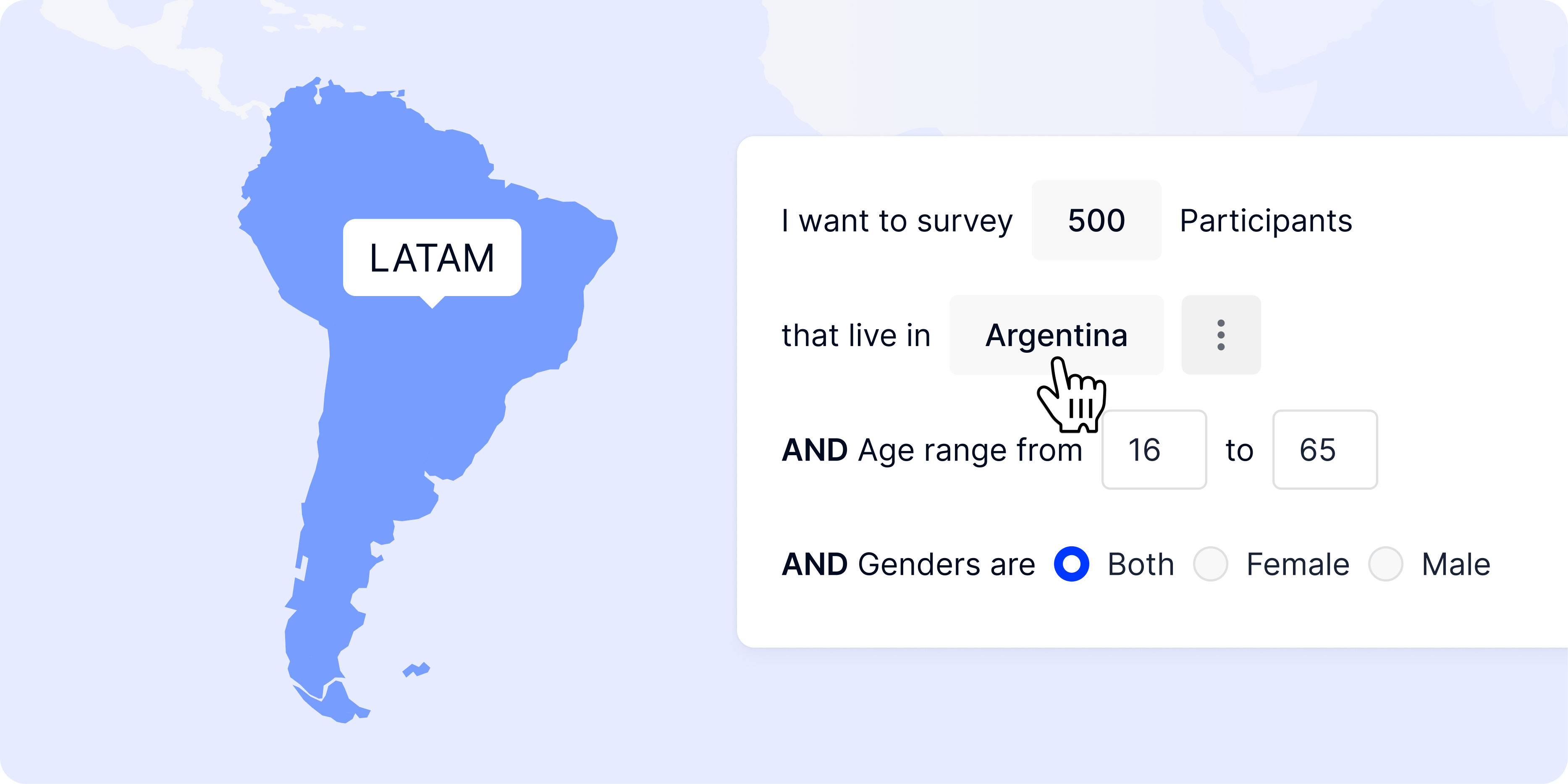 New LATAM countries added to audience builder
Introducing El Salvador, Guatemala, Honduras, Nicaragua, and Panama to our quota selection area. So, head over to the Build Quotation area on Admin, select Countries, and get ready to explore the expanded possibilities of LATAM surveys!



Easily compare socio-demographics in multi-country studies
Say goodbye to the headache of comparing socio-demographics across countries! Our new ISCED 8 categories provide a clear overview of country-specific socio-demographics (e.g. education, net household income, etc.). Just click "See country-specific translations" at the bottom to effortlessly categorise them. Easy peasy cross-country comparisons!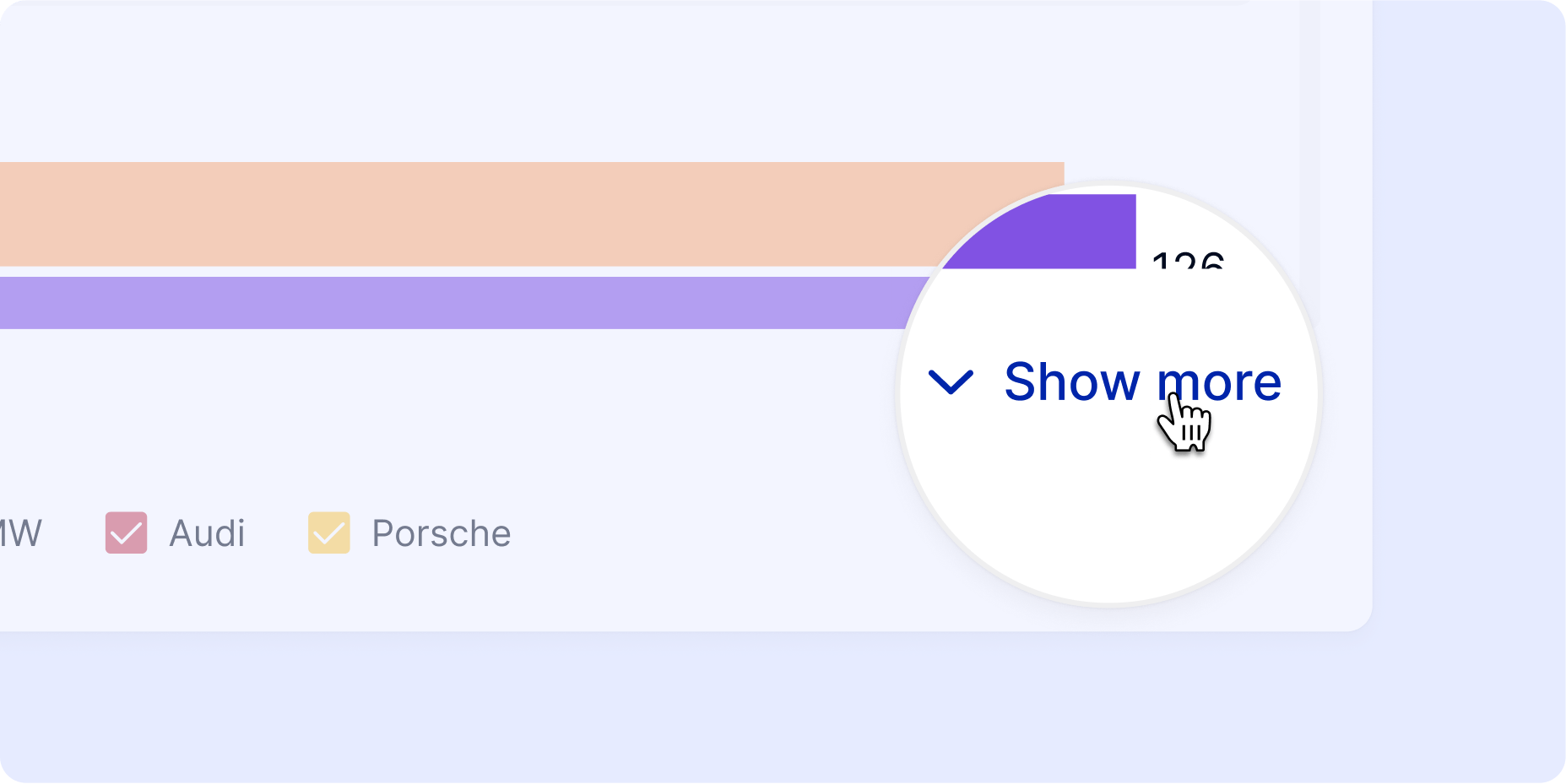 Seamlessly compare multiple values with flexible height of bar charts
Our flexible height feature eliminates scrolling within question cards, making comparing multiple values a breeze. Simply click "Show more" at the bottom right, and voila! Instantly access all the results of a multiple-choice question, and uncover the insights you need effortlessly.
April 2023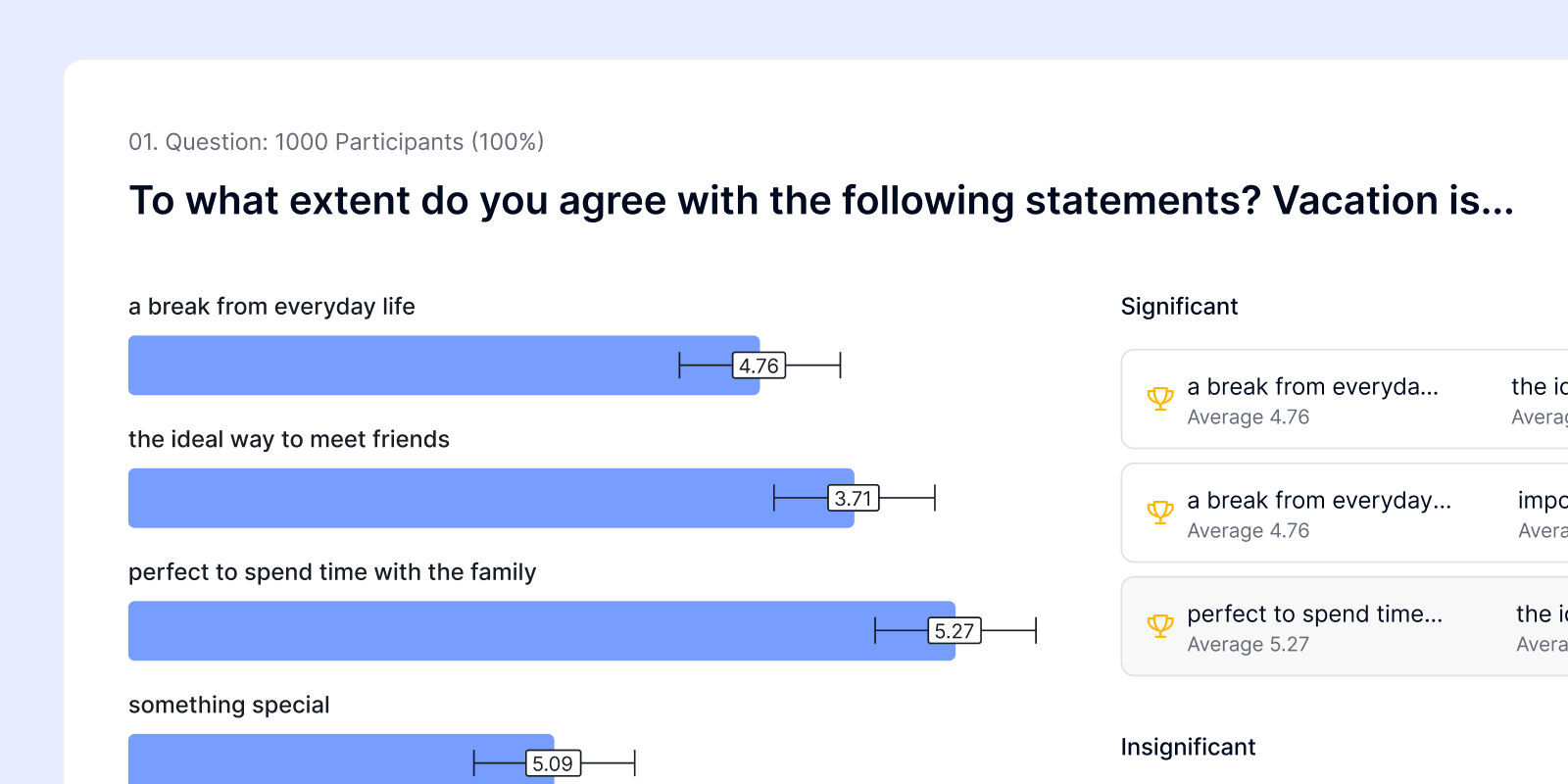 Significance test for matrix questions
Our new 'Significance' option in the display type of the matrix question lets you quickly see if your matrix question responses are statistically significant when split by age group.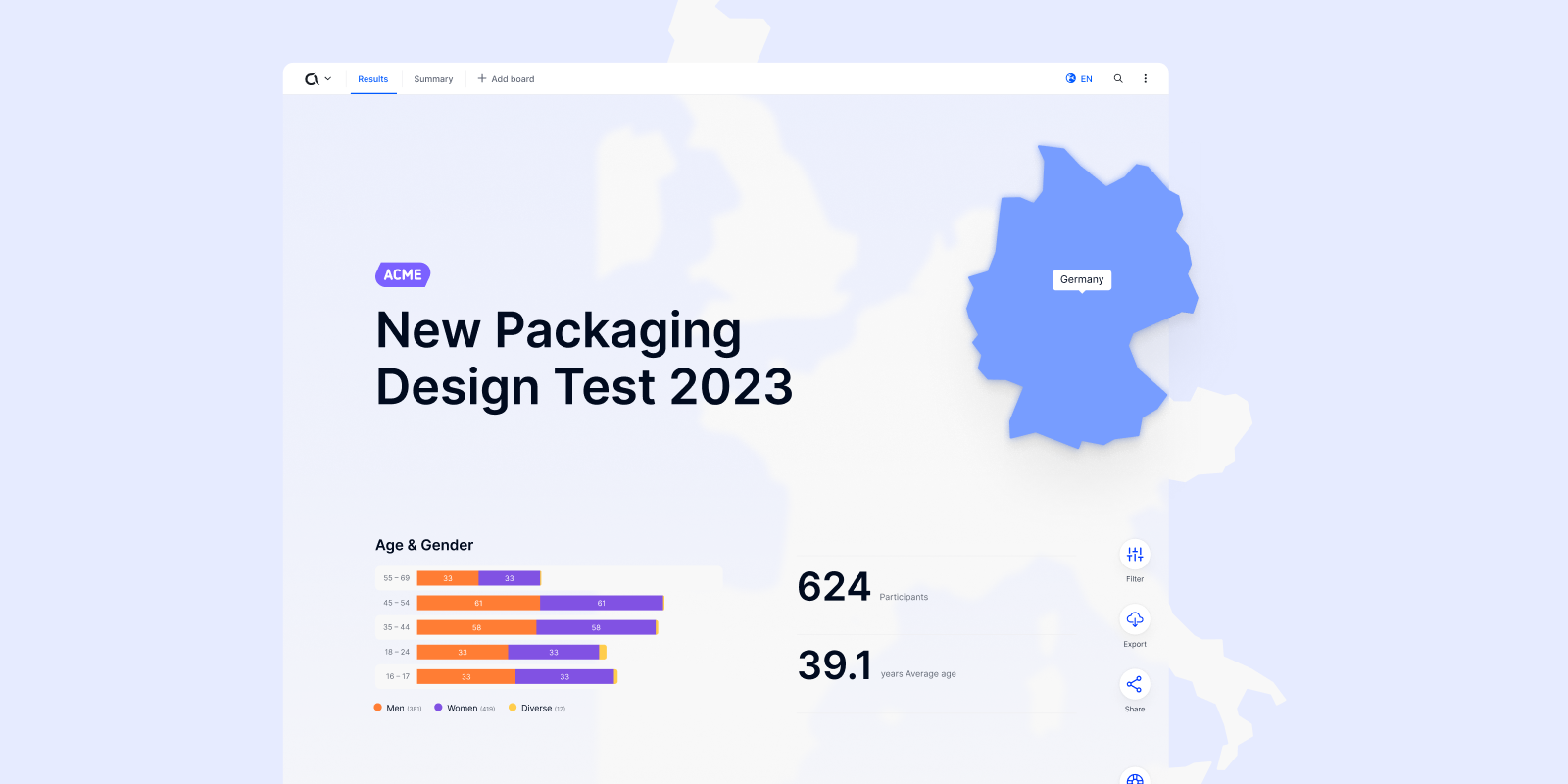 Introducing reports
We've made some major improvements to our dashboard, including streamlining the navigation, improving clarity, and adding a time field. And that's just the beginning! In the coming months, you'll be able to create your own storyline of reports right on our platform.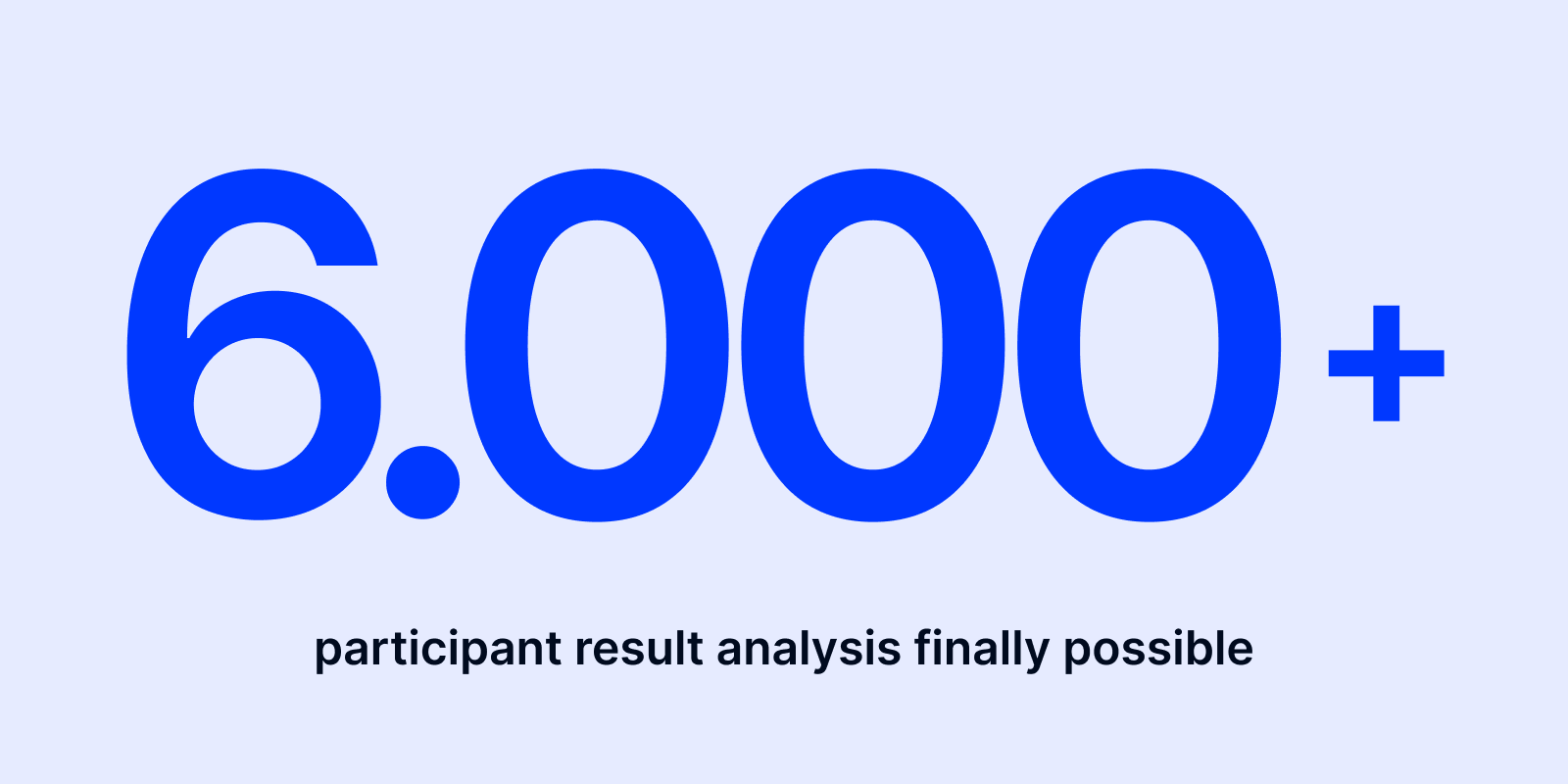 Results analysis
Introducing a new feature that makes analysing surveys with a lot of data (e.g. more than 6.000 respondents) easier and faster than ever before. Simply define your filters and question-splits with our experts and start analysing.
March 2023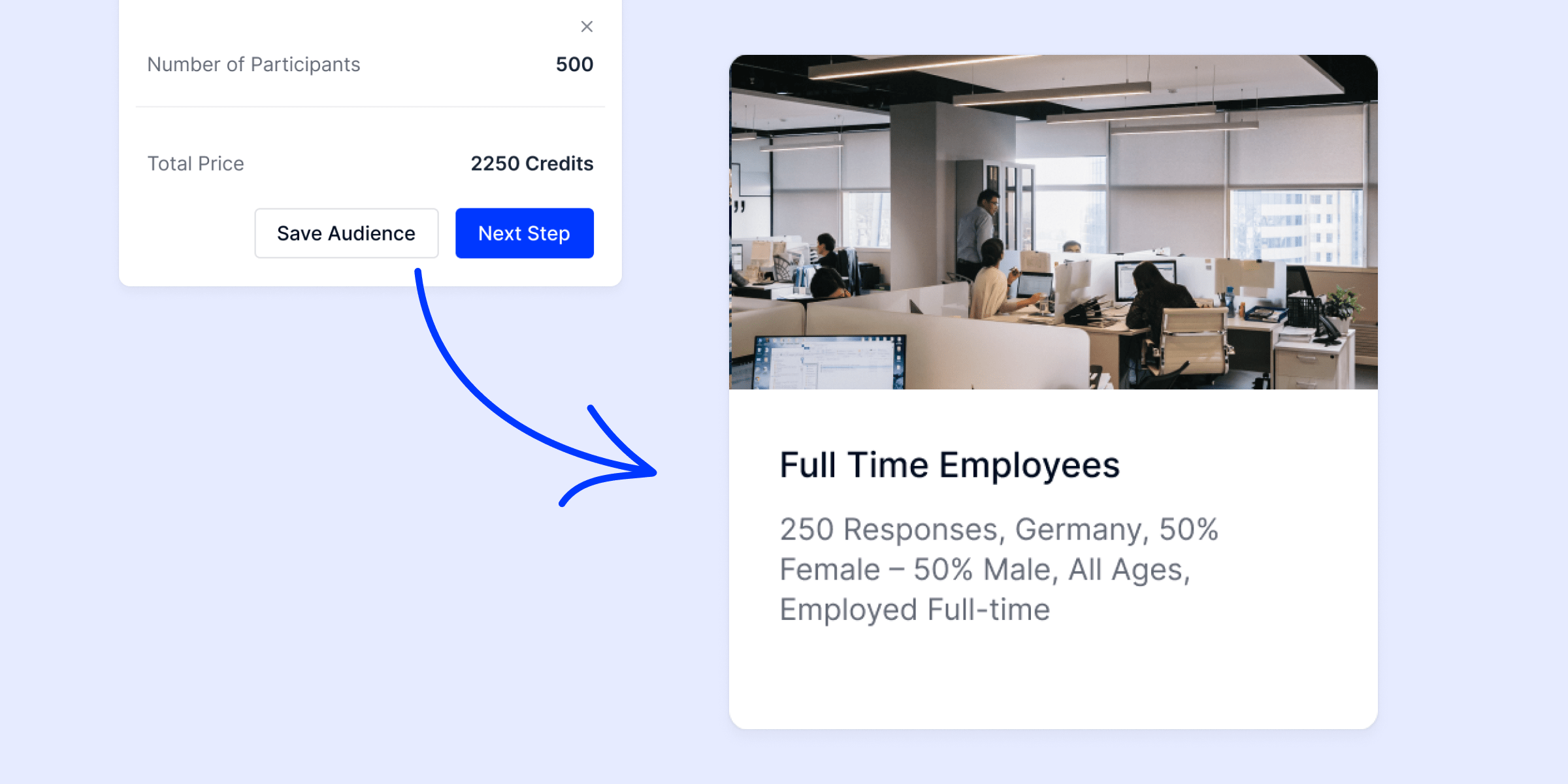 Save target audiences, privately and with a team
Until now, target audiences had to be created for every study you ran. But from now on, you can save them as templates and reuse them for future studies, either privately, as a team, or shared with your entire company. This feature will save you time and make collaboration a breeze.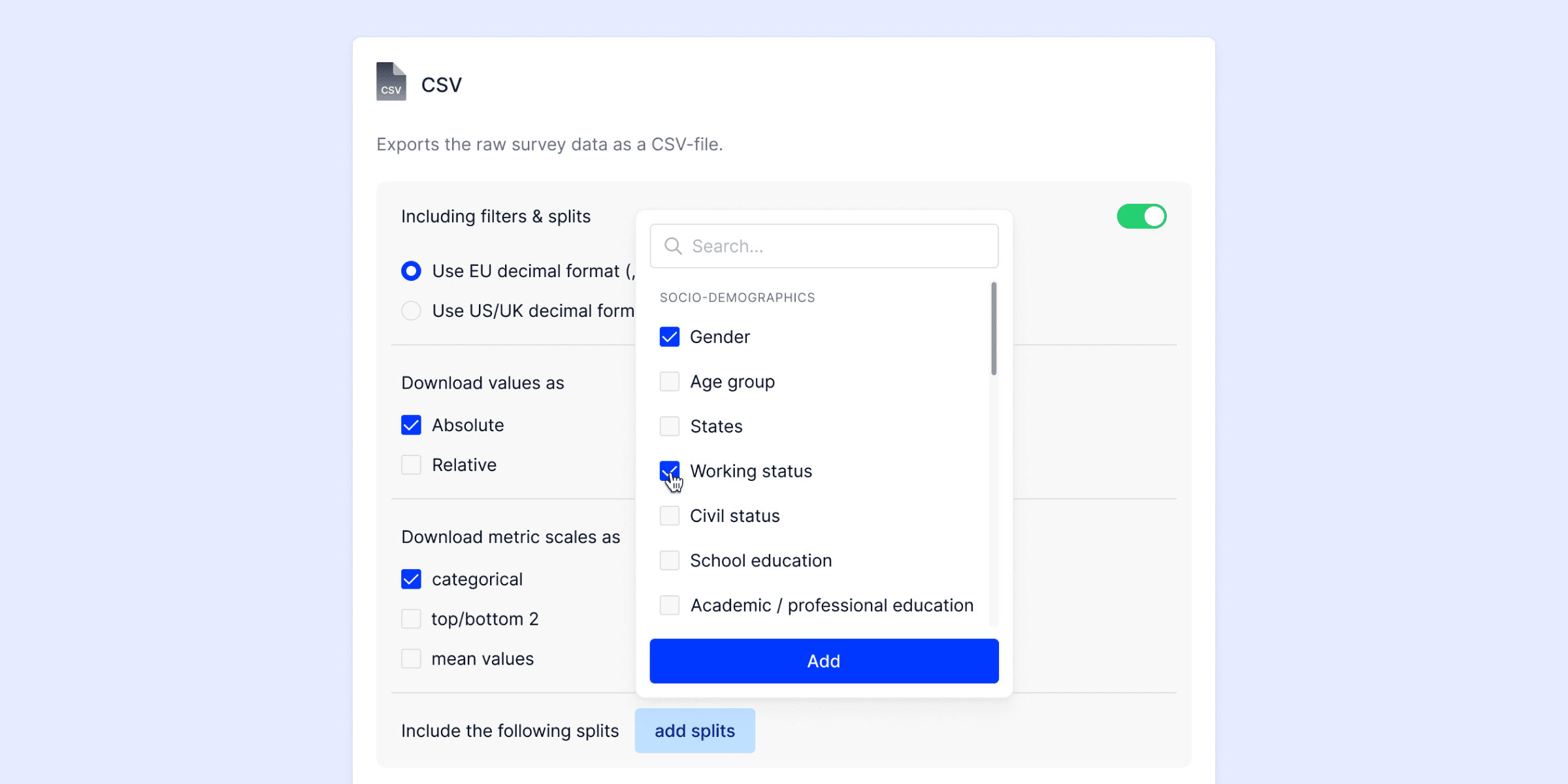 Export made easy
Wouldn't it be great if survey data could be exported directly filtered by gender or age? With our new feature, you can do exactly that, or use other filter options like relative and absolute numbers (or both!), enabling your survey results to be downloaded exactly as you want to see them.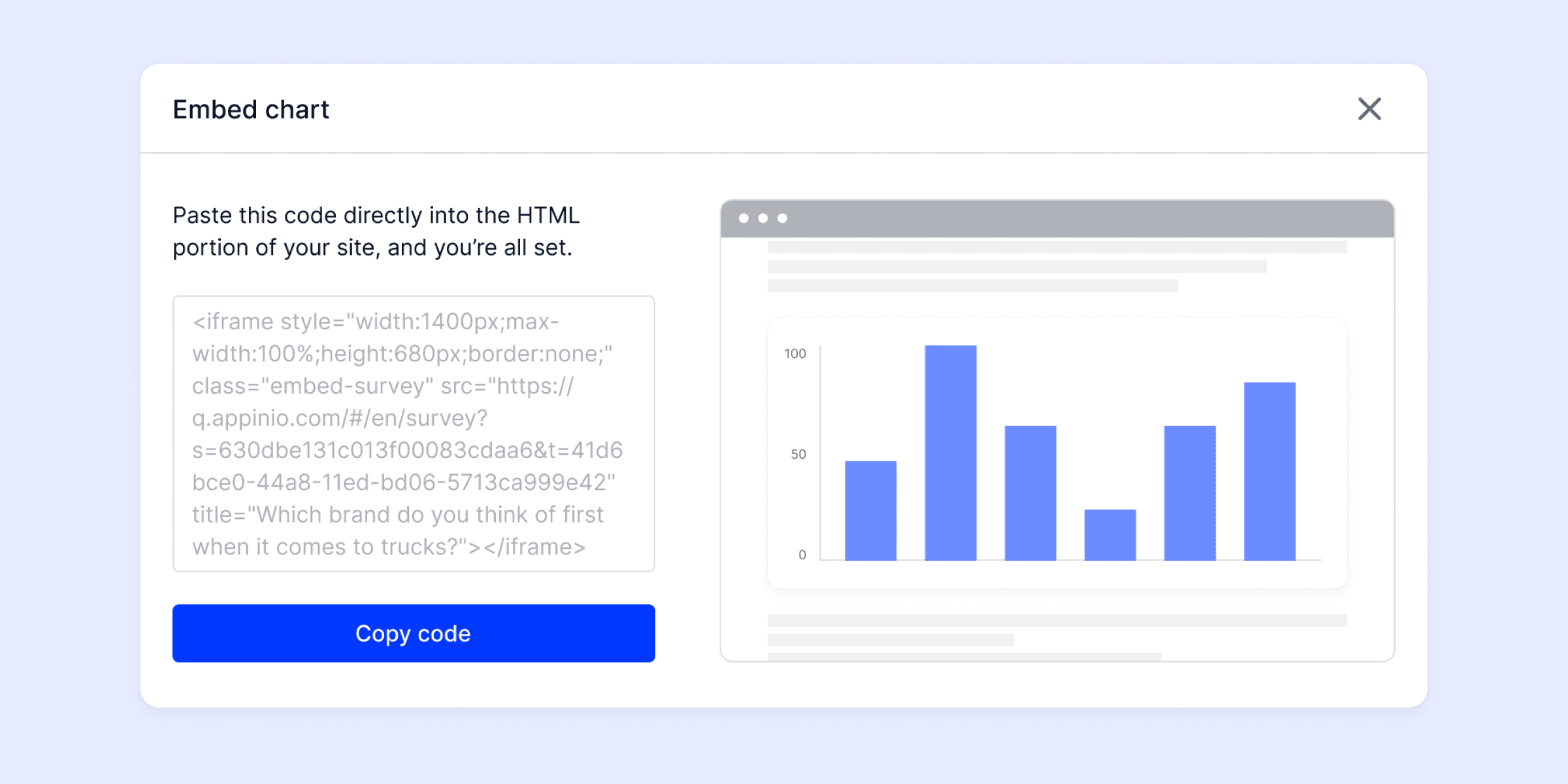 Embed charts on your website
You can now embed charts directly on your website, saving even further time (and nerves!).
February 2023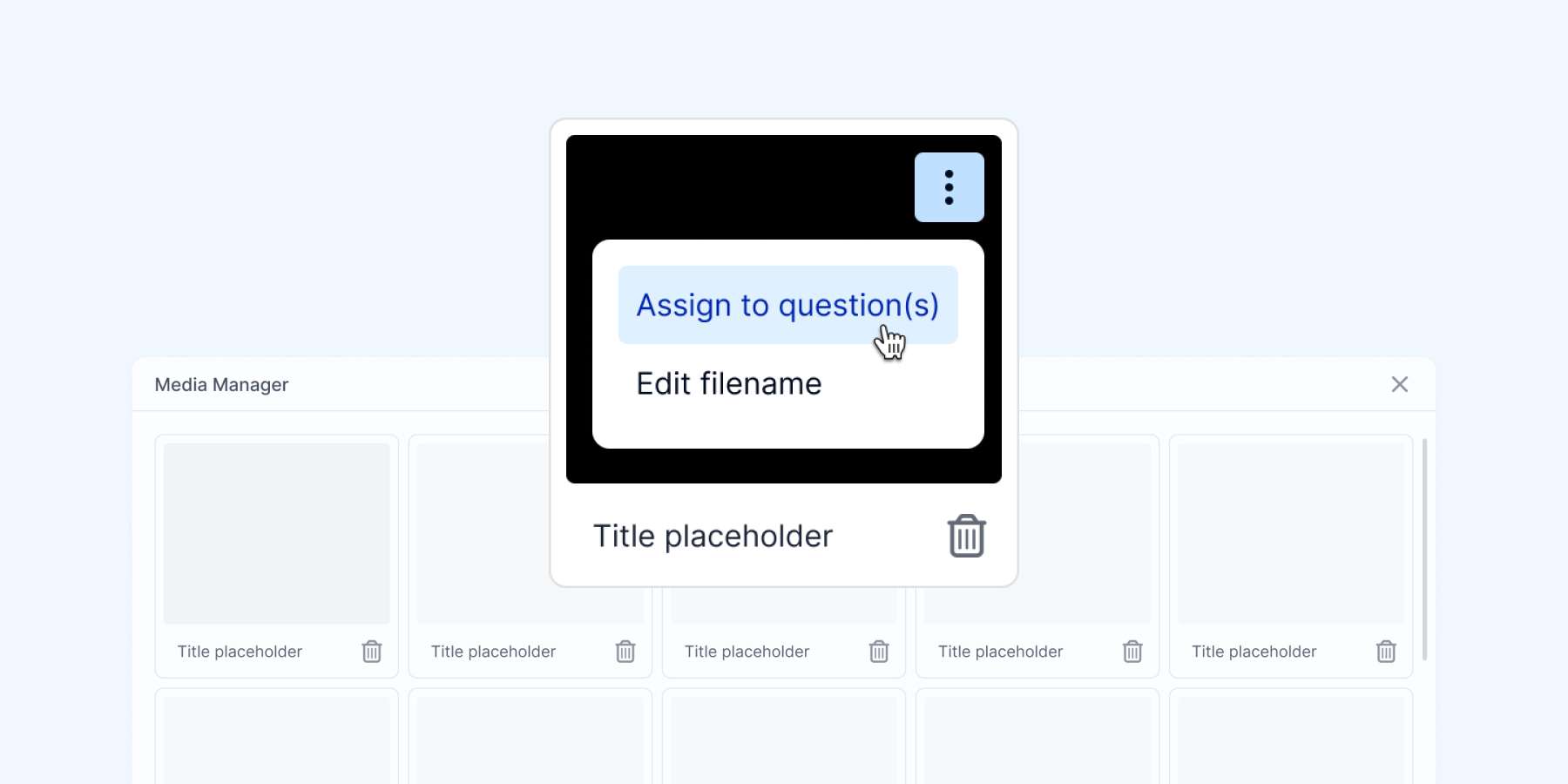 One image for multiple questions
Stop wasting time by searching for pictures over and over again: With just one click, a picture can now be added to several questions at the same time. The new "Media Manager" tool helps with this. Simply select the image and then select the questions to which the image should be applied.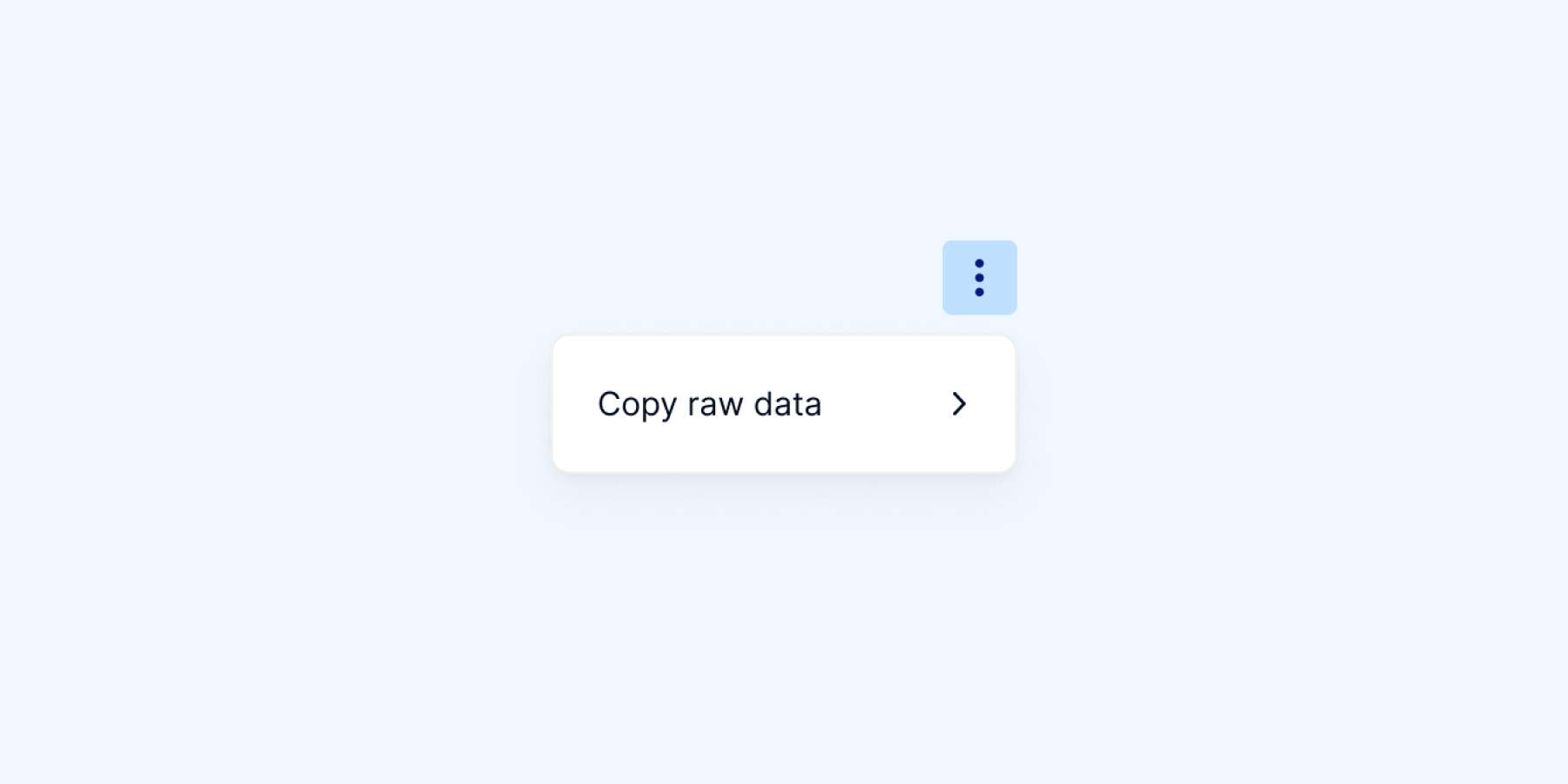 Raw data from tracking tables
Or how we call it: Brand Tracking 2.0! As you can now also copy the raw data from tracking tables. This option has long been available for other ways of displaying data, but now it also works for brand tracking.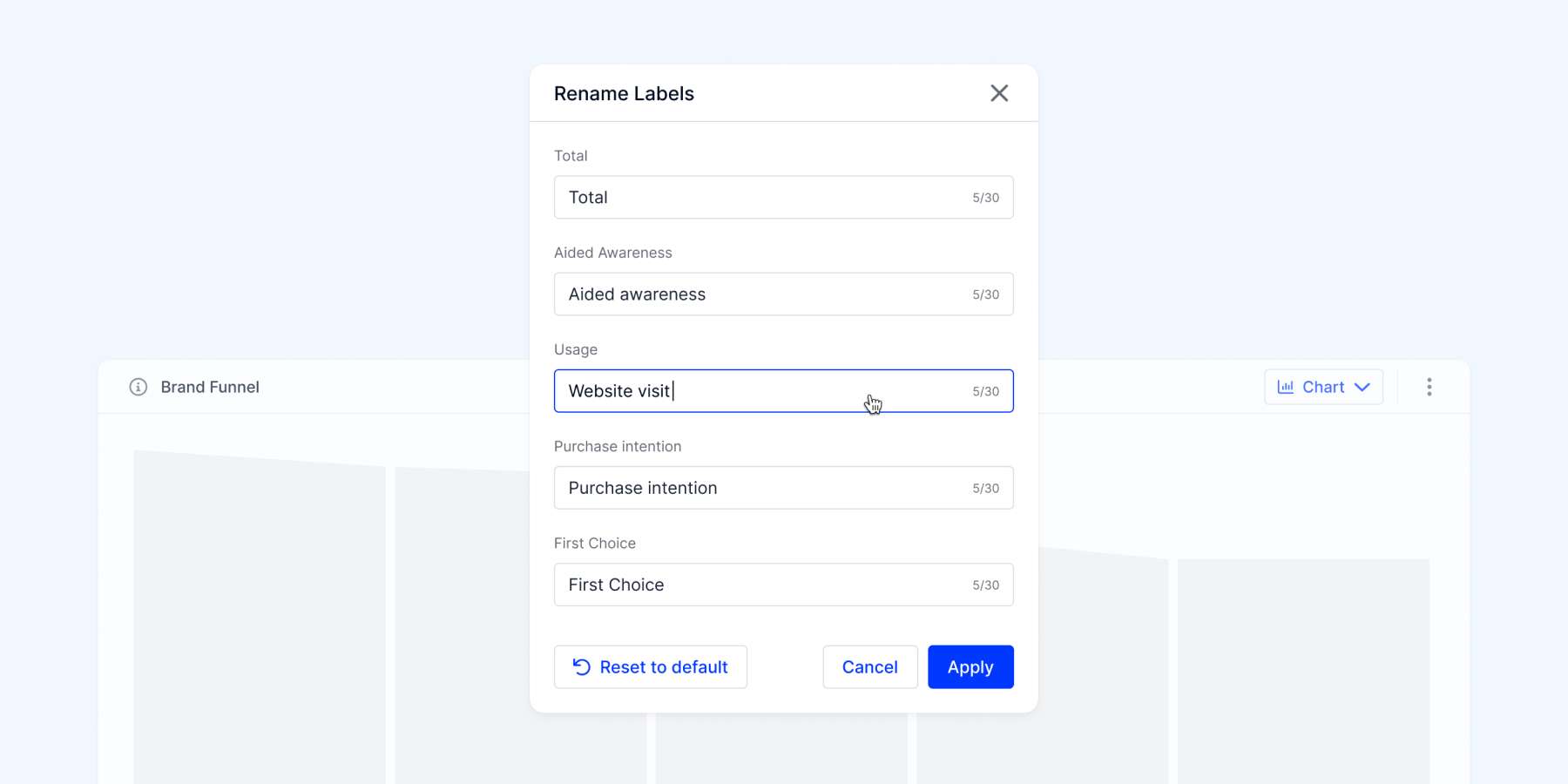 Re-labeling funnel steps
Until now, there have been standard descriptions for our funnel steps. These may not be equally useful for everyone, which is why the descriptions can now be renamed and updated individually.
January 2023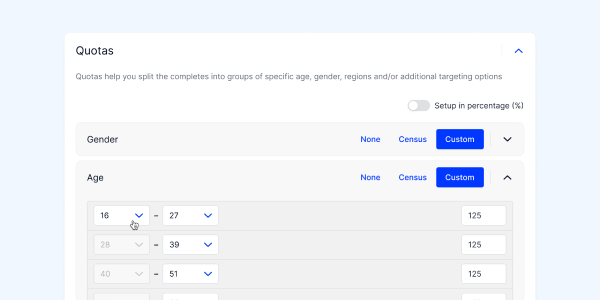 Improved audience builder
We introduced the audience builder a while back, and now we took it a step further. You can now give more approvals per user role, making data management even easier.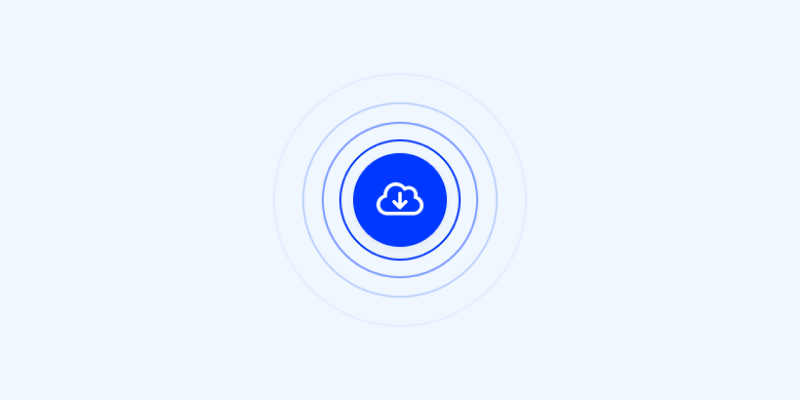 Improved PowerPoint downloads
Thanks to the new backlog, previously downloaded slides and charts are saved and are customizable by dragging and dropping. Building reports just got a whole lot easier!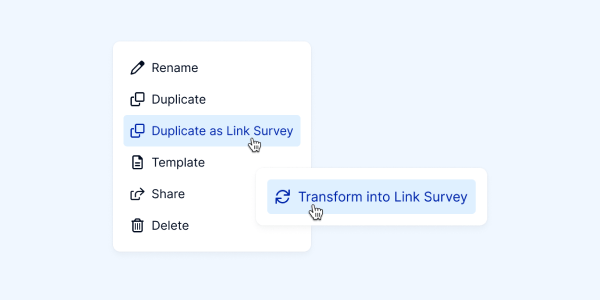 Change your survey type
Not only can you convert a regular survey into a link survey upon creation, now you can also duplicate and convert it instantly — and vice versa.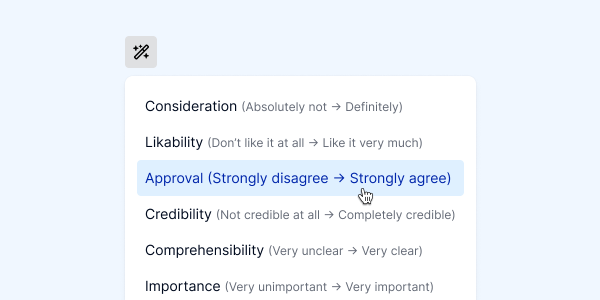 Likert scale templates
Our Likert update has preset scales for the most common questions. You can now select the appropriate scale with one click. From liking, to understanding, to agreeing — we've got you covered.
December 2022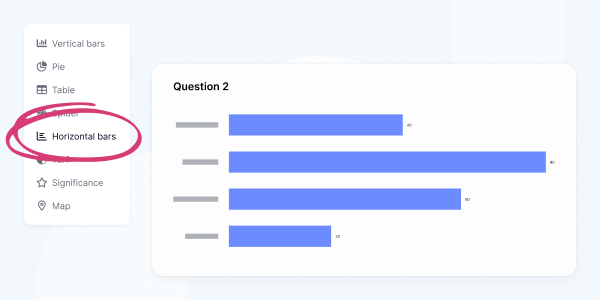 Horizontal charts
To close the year, we're introducing the new horizontal chart! The horizontal chart provides a more compact way to visualize small to large amounts of data, and comes complete with multiple filters and (almost) no scrolling.
November 2022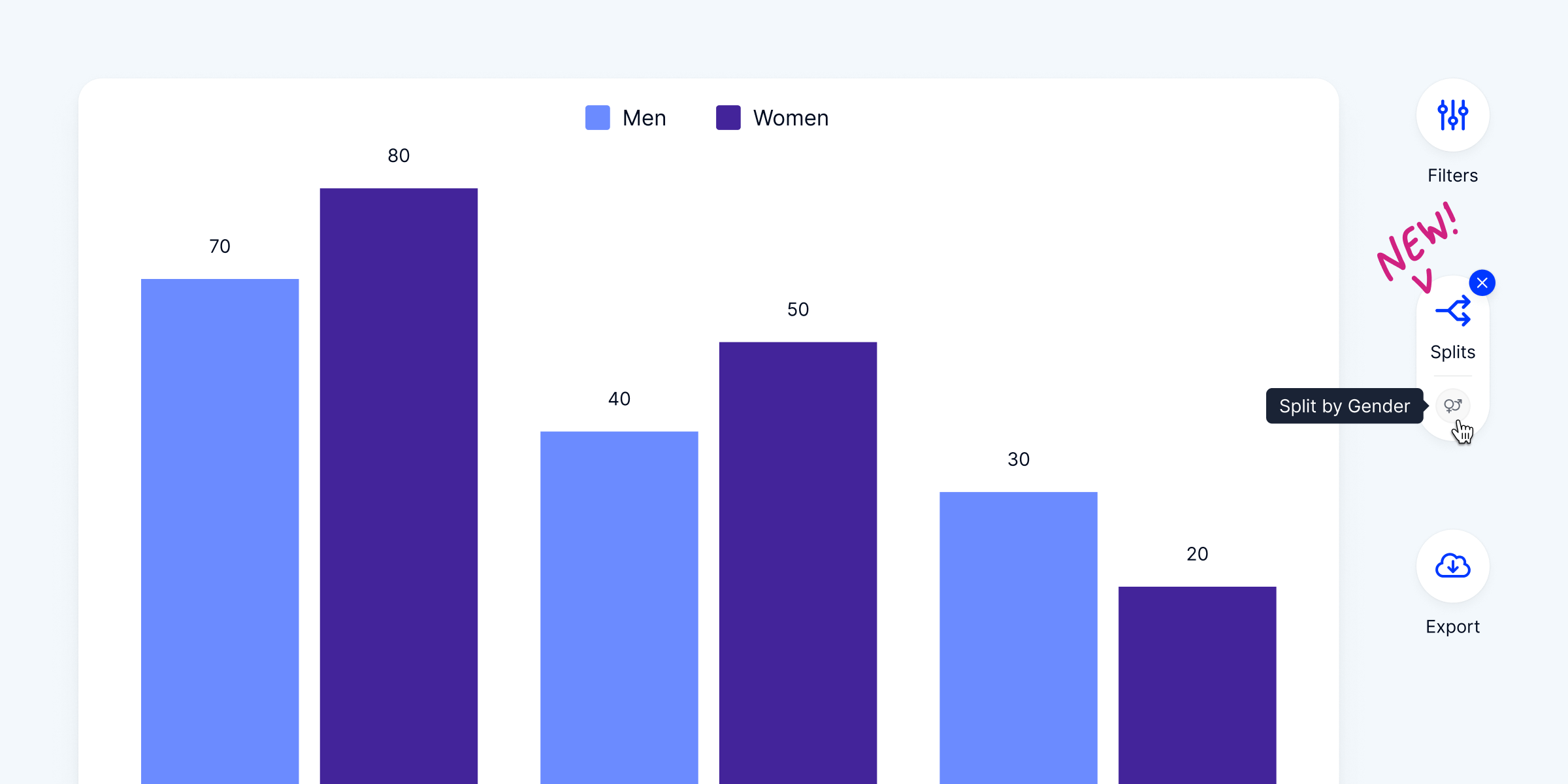 Global Split
Apply filters on all questions at once with just a single click, sounds too good to be true? Not anymore! Our global split feature enables you to do just that and you'll analyze your data even faster than before.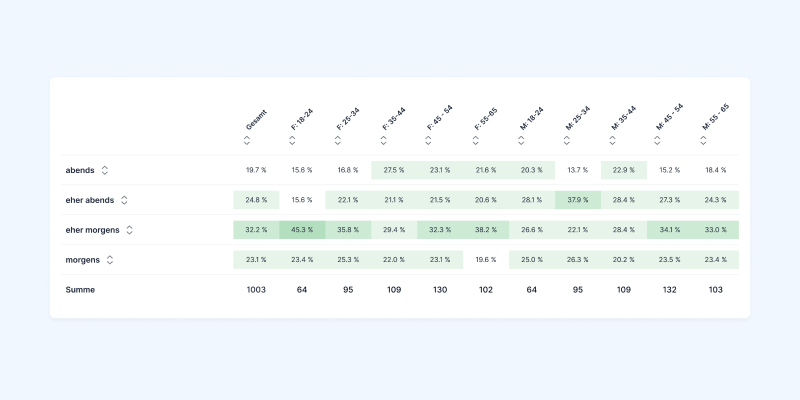 Add color scales to your SC and MC splits
To make your Multiple Choice and Single Choice Question splits even more structured and intuitive to analyze you can now add a color scale to your Analyzer data for these question types. Now you won't have to manually search for the highest and lowest value anymore but can see them immediately as they are highlighted. The highest value will be the darkest, the lowest the lightest. Check it out in the Analyzer.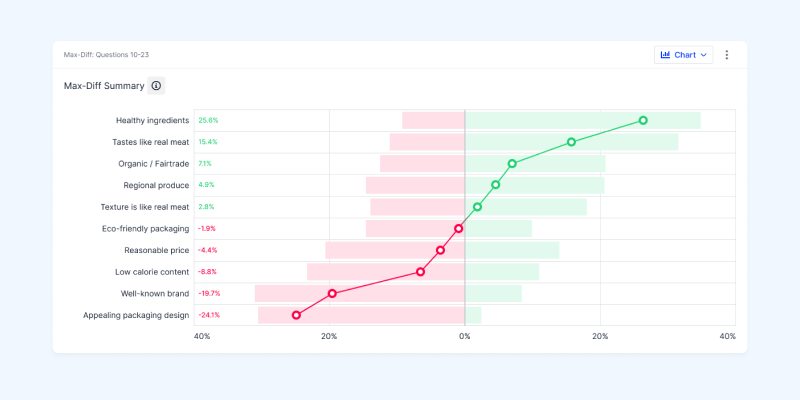 MaxDiff redesign
Have you seen it already? We've revamped the MaxDiff scale and improved its readability. With the new update you not only have default access to the chart view but also see the median values visualized by a separate line in the chart. This makes it also easier to see individual values that sum up in the MaxDiff. Try it out.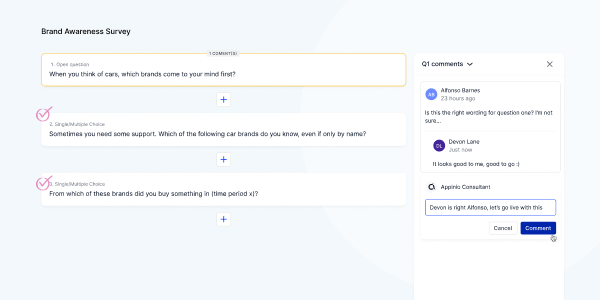 Comments are available in survey creations
Our platform just got even more collaborative! We've added the comment feature so that you can easily iterate and feedback surveys with stakeholders, team members, clients – you name it, really! The best thing about it: Each comment doubles as a thread so no thought gets lost. Try it out and invite your colleagues to part-take in a comment streak.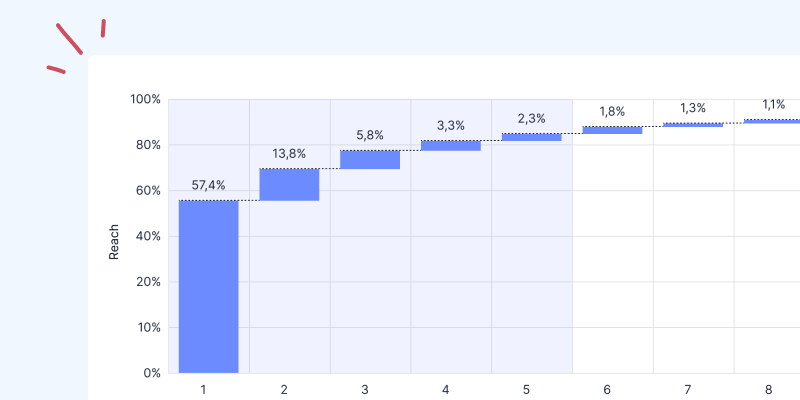 TURF analysis with fixed portfolio option
Our TURF analysis feature just got better! From now on you can use the fixed portfolio feature to enter every product or service you already have and then use the analysis to build your ideal portfolio around it.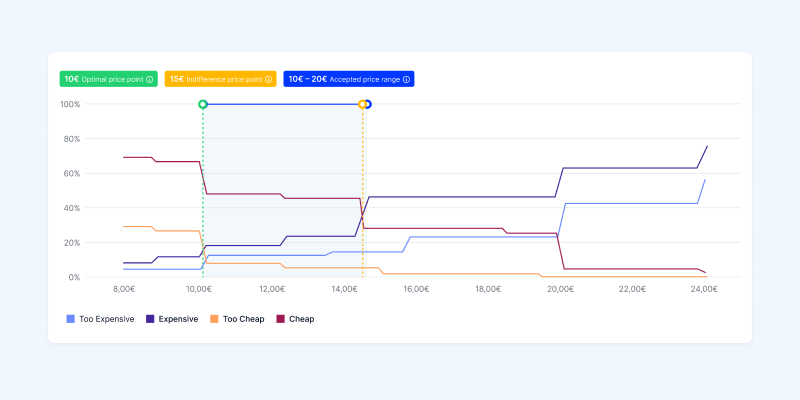 A new Van Westendorp look
We've freshened up our Van Westendorp pricing analysis. Not just design-wise but also for improved readability. So now you can see at a glance the preferred pricing range and price points.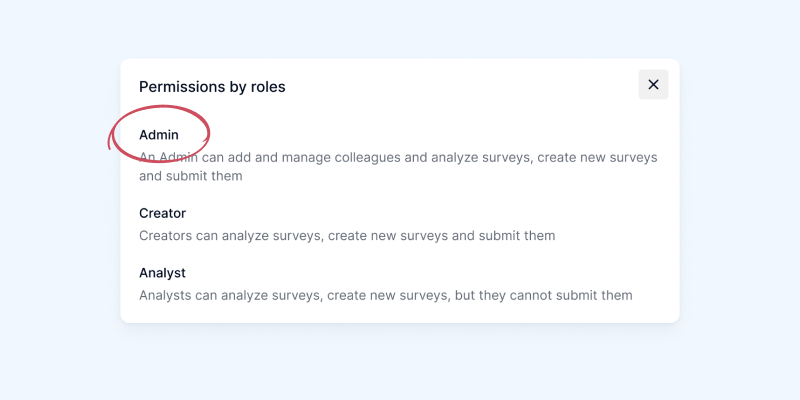 Improved user management
Invite colleagues and manage their rights in the dashboard. With three newly created roles for the dashboard handling it is easier than ever to assign everyone just the editing permission they need.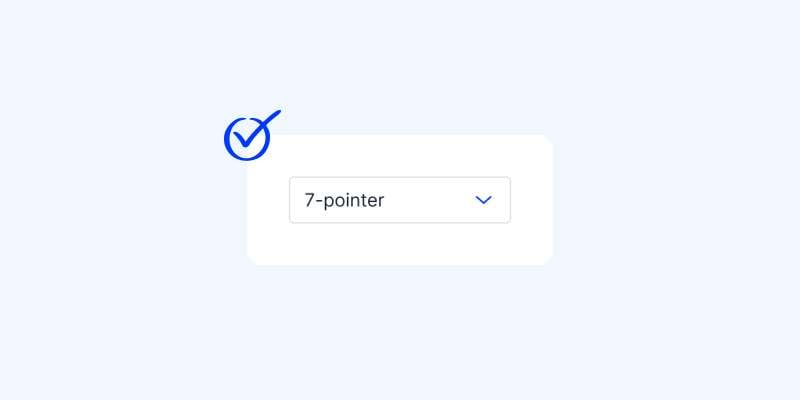 Flexible scale options
Cats or dogs? Netflix or Hulu? From now on you can ask just these questions with the scales you need. Our new flexible scale feature enables you to freely create scale points without limitations.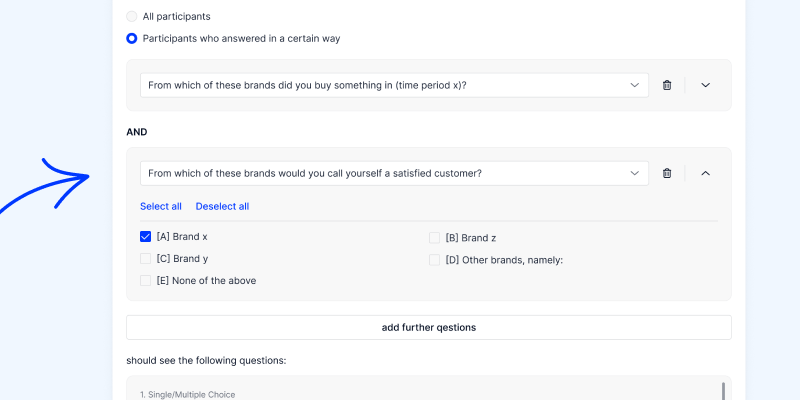 New filter options
Bulk edit and add new filters in the question editing and survey creation to make it even easier to streamline your survey process.
October 2022
Customizable Templates
Mix and match your templates. With the improved template section not only you can choose your template framework but also choose single questions from other templates and add them.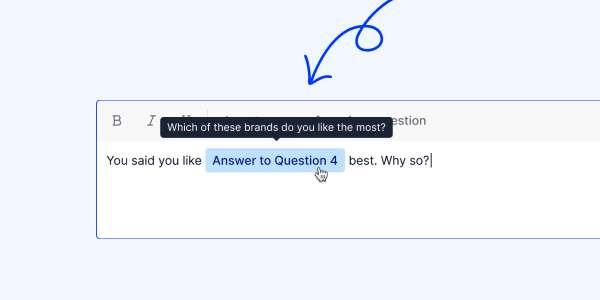 Piping in Surveys
Ever prepared a survey with filter questions and matching follow-up questions? Then you'll love our piping feature! Because from now on you don't have to type in the respective answers manually but can simply add the shiny new dynamic field.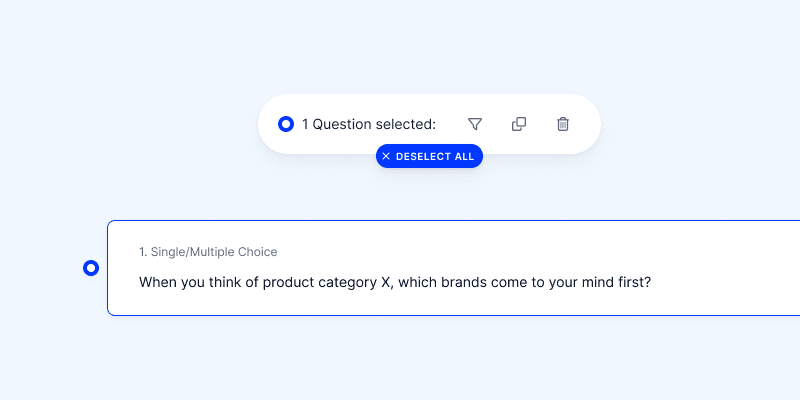 Bulk edit questions
With just one click it's possible to edit several or even all questions in your survey (before it has been sent into field, that is!). So now you can copy several questions with their logical filters or delete them again.
September 2022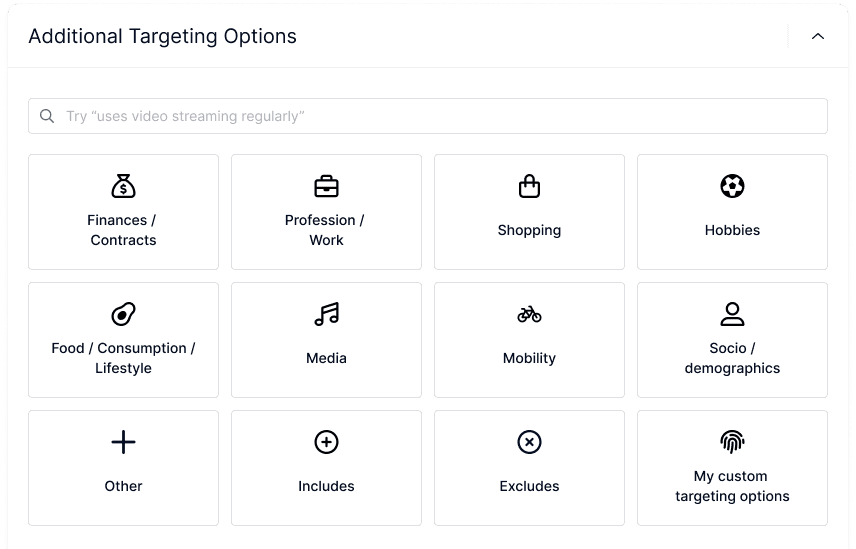 New Target Group builder
Building you target group is now easier than ever! Not only did we freshen up the design of our target group builder but we've also added sub-categories and more features to choose from when creating your desired target group. But wait there's even
more: You can also add customized features and characteristics to the audience builder and save them for other surveys.
Go and try it.
August 2022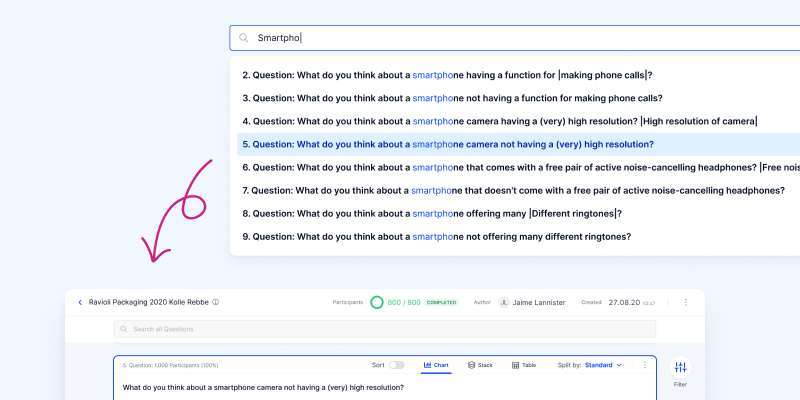 Search bar in the dashboard
Are you tired of scrolling your long survey results? We listen to your feedback and have introduced a powerful "Search bar" on top of the survey Analyzer dashboard. Enter your search term, be it a question number or text. Get a quick access to the search term, and jump directly to the section of the survey. Happy analyzing.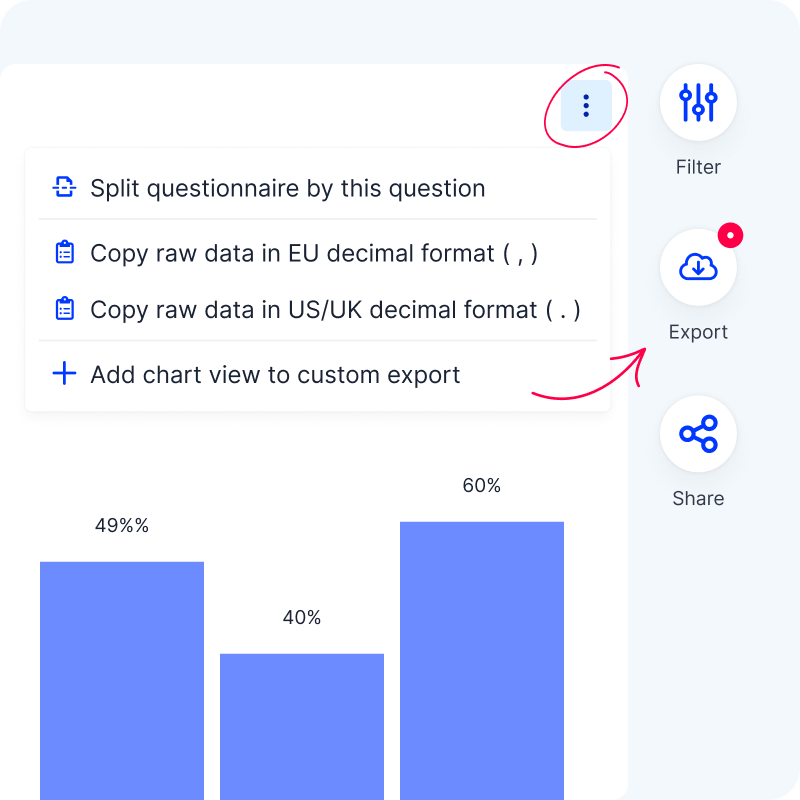 Download and customize PowerPoint Export
With our latest export feature you can select just the data you need and want to visualise. Thus, it's possible to export different filter views and splits within the same report without having to export and adjust multiple times.
Improved Significance Testing
You already know our significance test. So get ready for version 2!
Now you can also test the significance of your open questions, NPS and numeric slider questions.

Dropdown question type
With new Dropdown questions you can provide the panelists with up to 40 items to choose from. Get more frictionless answers with greater nuance than ever when answering single or multiple choice questions.
July 2022

New tracking dashboard
Allow us to introduce: Our new Brand Tracking! From now on you'll find all your trackings in a dedicated
section in our dashboard
.
But not only that: We've also created a couple new charts to display the most important metrics like a Spider Chart for brand attributes, Brand Funnel, and an improved NPS Score including Brand Buzz, as well as Brand Statement Tracking, Channel and Ad Awareness Charts.

MaxDiff survey with images
A or B? Or rather B or C? To make your customers happy it's crucial to know what they like and what's important to them. Our brand new MaxDiff image feature makes this easier than ever. With just one click users can show their preferences when it comes to packaging, covers, ads and more.
May 2022

Customized PowerPoint Report
Have you seen it already? PowerPoint exports in the Appinio Analyser can be upgraded and branded with your own logo from now on.*
That's how it works: Unlock feature, upload your company logo and export you customised slides. Any questions? Our team is happy to help.

New: Link Survey
Reach anyone, anywhere! That's what you can with our brand new Link Surveys. Easily conduct surveys with your own clients and contacts.* Of course we've included our standard repertoire of web and mobile optimised surveys, branding options and the deep dive in the Analyser. Shhh! As a Package Client you can exclusively test the Beta feature.

Age and gender distribution tree
After a lot of questions for this feature, we brought back the distribution tree for age and gender. Not familiar with this yet? Simply apply your filters in the Analyser and the distribution tree will change accordingly.
February 2022

TURF analysis available in the dashboard
In November 2021 we introduced the TURF Analysis. And after some touch-ups and tweaks, the method is finally available in the Appinio Analyser. What does this mean? From now on you can filter, analyse, save, and export all the TURF data directly on our platform.
Become a market research rockstar
Everything at one glance in the Appinio ABC for Market Research.
Like what you're seeing? Try it for yourself
See our platform in action

Experience real-time results

Explore reports & templates