Costs less than making
the wrong decision
Appinio enables everybody to run market research and understand their audience. We offer flexible packages and bespoke services to help you achieve your goals and put consumers at the heart of every decision.
Starter

Individual decision maker, freelancer or researcher

Starter Package can be used for one of these

One multi-country study
One single-country tracking study (quarterly)
Three to five ad-hoc studies (e.g. concept test, creative test, pricing analysis)

Team

Insights unit
or business team

Team Package can be used for all of these

Two multi-country studies
One single-country tracking study (monthly)
Nine to twelve ad-hoc studies (e.g. concept test, creative test, pricing analysis)

Business

Small/medium-sized B2C or professional service company

Business Package can be used for all of these

Quarterly multi-country studies
Two single-country tracking studies (monthly)
24 to 36 ad-hoc studies (e.g. concept test, creative test, pricing analysis)

Enterprise

Multinational corporates orprofessional services firms

Enterprise Package can be used for

Highly customized projects (e.g., multiple trackings, weekly multi-country ad hoc studies)
Research as you go
You have a one-off project or want to try out Appinio first?
What our platform offers
Unlimited user access to platform

Live Dashboard

Powerful, real-time analysis tool

Access our global consumer panels

Unlimited access to industry report data

Up to 80 questions per survey

20+ question types

Individual target groups (e.g. brand)

Specify age, gender & region

Photo/video recordings by participants

Filter by demographic attributes

Download formats (PPT, XLS, CSV)
Support for climate neutral companies
At Appinio, we strive for a climate-neutral company culture. For this reason, we would like to thank our customers for sharing this goal with us. For us, climate protection means identifying and quantifying the current sources of CO2 emissions within our own operations as a priority, with a goal which looks towards carbon neutrality.

One possible step towards these net zero goals is compensating for all current non-avoidable emissions in the short term with a climate protection project, i.e. to engage in projects elsewhere that offset our own CO2 emissions. This can be done, for instance, by planting forests. Even if this can only be a temporary solution in relation to the actual problem, it is a good first step.

Customers who have earned the "Carbon Neutral" label by working with the following service providers (even if it was initially achieved "only" through compensation) should also be rewarded by us: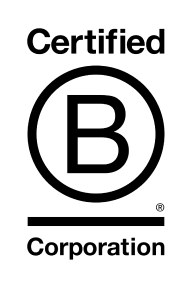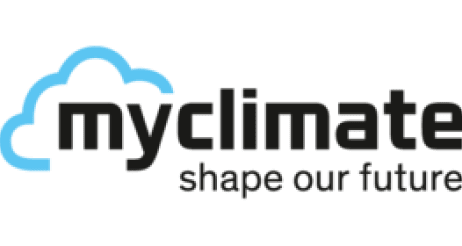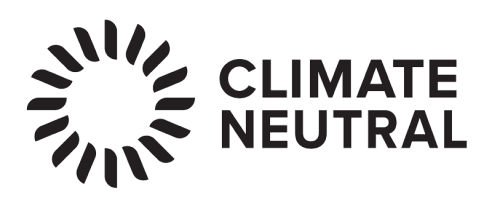 Appinio offers 10% additional bonus credits on all Research Plans to all clients holding any of the certificates listed above.
How many credits do I need?
Number of participants: 1000
Audience: Very broad
Base price: Germany 2 Credits
Number of questions: 0.5 Credits
Gender quotation: 0.5 Credits
Age quotation: 0.5 Credits
ㅤ = 2 Credits x 1000 Participants
Total price
Additional costs may occur for special use cases (E.g. regional restrictions)
2000 Credits
Customer-centric brands trusting Appinio
































































Frequently Asked Questions
Where is Appinio available?

We are where your target consumers are. Appinio conducts market research in 90+ countries globally.

When do I get my results?

Completion time depends on the target group and can range from a few minutes up to several days. Most surveys are completed on the same day they are launched.

Who answers my survey?

At Appinio, we have our own panel of highly engaged, intrinsically motivated respondents, which guarantees a superior quality of data and industry-best turnaround time. After a target audience is defined, the corresponding members of our panel are reached automatically. You can rely on our Client Relations specialists and dedicated Research Consultants to help you define the right target demographics and the ideal sample size.

What do the results look like?

Your results will be presented in the form of beautiful interactive charts that you'll find in the dashboard. Analyze and filter your results by age, gender or any other criteria you'd like. Play around with your results, filtering each question to get the insights you need. Create links & export customized reports to share with your colleagues.

Do you offer support in setting up surveys?

Of course we do! Our dedicated market research experts will guide you through every step of the way. Prefer doing it on your own? Easy! Appinio can be used as a full DIY tool as well as a full-service research agency.

Can I export the results?

In addition to analyzing results directly in our dashboard, results can be exported via individual PowerPoint presentations, XLS and CSV files.

Filtering, Randomization, Quotations etc.

We offer all the features you expect from a modern, digital market research tool, i.e. filtering, piping, randomization of questions or answers, or target group quotation. The various different question types include single/multiple choice, ranking, slider, scales, free text, images, video, but also specific mobile-only question types, such as prompting the participants to take a picture.

What is your pricing?

Pricing is calculated on a per-participant basis. The price per participant depends on the target group you chose and on the length of your survey. Let's talk to get an estimate for your project now.
Not convinced? Let's change that.
Easy

Our platform is so intuitive, anyone can do it (no PhD in research needed)

Fast

<23 mins average field time for 1,000 respondents

Panel

Define the right target group from 1200+ characteristics and survey it in over 90 countries

Expert advice

Our dedicated research consultants will guide you through every step of the way

Superior data

Through focus on user experience and intrinsic motivation

Dashboard

Powerful interactive reports to answer all of your questions
If an NPS of 91 isn't convincing enough –
see what our clients have to say
Over 2,000 companies trust us to make the right decisions every day.
Like what you're seeing? Try it for yourself
See our platform in action

Experience real-time results

Explore reports & templates