Breaking Barriers: Women in Sports and Viewers' Perception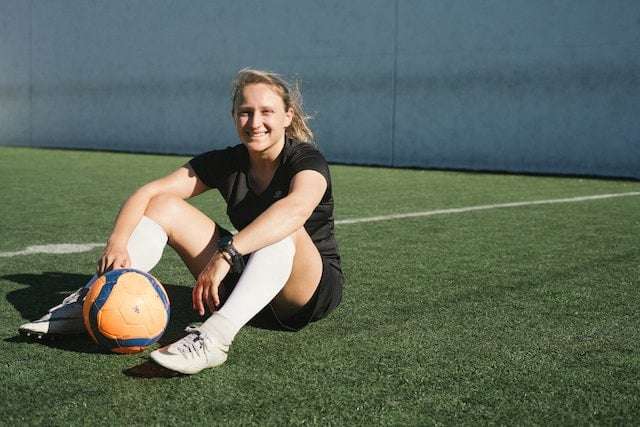 Sports have always played a significant role in our society, they are inspiring tales of triumph, dedication, and sheer athleticism. But sports are also fun, entertaining, emotional and bring people together.
The sports market size in the UK has been experiencing incredible growth, it has developed into a full-blow industry with unprecedented levels of revenue and more industry players than ever.
But there's still one area of sports that's struggling to gain the recognition it deserves.
Imagine going to watch a game in a sports bar, what are you more likely to see running on the screens? Men's sports or women's sports?
Unless you're in Portland at "The Sports Bra", it's almost certain you're not going to find women's sports being broadcasted at your local sports bar / pub.
For far too long, women's participation in sports has been met with numerous challenges and barriers.
As the Women's World Cup is approaching, we have surveyed our consumer panel on the matter and we'll share our learnings in this article.

We will delve into the world of women in sports, exploring their historical journey, the challenges they face, the pay gap, their representation in media, but also the positive changes that have emerged, and the profound impact their success has on society.
Download the Report
How women's sports ended up in the spotlight
The journey of women in sports has been marked by transformative moments that have shattered barriers and opened doors to greater opportunities.
Sports history is marked by remarkable women who have defied expectations and made their mark. From Alice Coachman, the first Black woman to win an Olympic gold medal, to Wilma Rudolph, who triumphed over childhood illness to become an Olympic champion; from Billie Jean King, a pioneering tennis player and advocate for gender equality, to Debbie Jevans, the first female chief executive to organise a Rugby World Cup, and the first woman to be appointed director of sport for an Olympic Games, to Jessica Ennis-Hill, track and field athlete who won the gold medal in the heptathlon at the 2012 London Olympics and captivated the nation with her outstanding performance.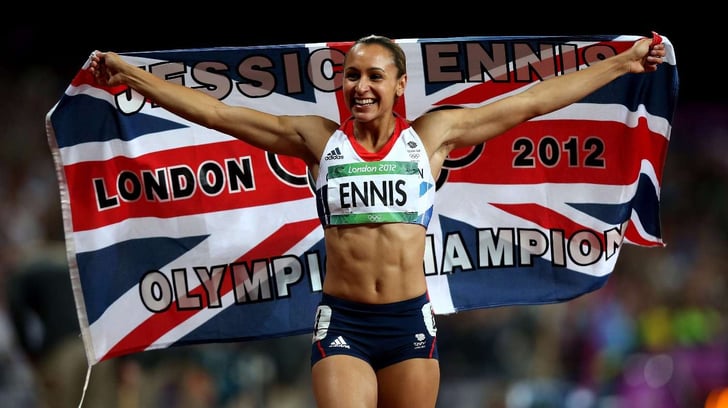 These female athletes, among many others, have defied societal expectations, fought for equal opportunities, and inspired generations.
However, despite these inspiring stories and victories, women's sports and female athletes are still seen as niche. Why is that? Let's have a look.
The challenges female athletes face
Women athletes face a myriad of challenges that are detrimental to their progress and success in the world of sports.
It is crucial to acknowledge that these variables interact in various ways, both linear and nonlinear, moving into a complex system where altering one variable may lead to change, but might not address all issues women athletes experience comprehensively.
Gender stereotypes
Gender stereotypes play a fundamental role in perpetuating these challenges.
Deep-rooted notions and biases surrounding women's physical capabilities harm women's sports.
The persistent belief that sports are primarily a male domain, or that some sports are not suited for women, that women's biologies and bodies make them weaker than men, that a male athlete can beat a female athlete at any game leads to women athletes being undervalued and marginalised.
Societal pressures
Societal pressures are especially hard on female athletes.
The perceived role women should hold in society, e.g. being mothers, wives, caretakers, limit their opportunities in sport and undermine their confidence.
Women athletes often face societal expectations and scrutiny, being subjected to judgement for their choices related to family planning, marriage, parenting or pursuing any other interests alongside their athletic endeavours.
This delicate balance can bring additional emotional and logistical burdens on women athletes, requiring them to make tough decisions and sacrifices to pursue their passion.
It is not a surprise that many women athletes abandon their sporting career after having children, as motherhood and sports are seen and perceived (sometimes by female athletes themselves) as incompatible.
Media coverage and/of the lack of thereof
The representation of women athletes in the media has long been affected by these stereotypes and disparities.
Historically, women athletes have often been judged based on appearances and personal lives over their athletic abilities.
These harmful stereotypes undermine female athletes achievements and reinforce the notion that women's sports are less important or entertaining than men's sports. They ultimately contribute to a lack of recognition for women athletes, hindering their opportunities for growth and advancement.
One of the key challenges faced by women athletes is the inadequate coverage they receive in the media.
Appinio research shows that 50% of British people believe this to be true, with women more likely than men to notice the lack of coverage around women's sports (58% vs. 41%). Furthermore, 71% of British respondents would watch more women's sports if there was more media coverage on them.
Women's sporting events are not broadcasted on linear television or in sports bars as much as men's sports, and there's little or no mention of them in sports news or magazines.
Women's teams have to achieve incredible success in order to get even 20 seconds on national TV, and even when there is news about women's sports, those covering the events either write very concise articles on them or shift the focus on something different than the sports performance of women athletes.
This lack of (proper) coverage not only diminishes the visibility and exposure of women athletes but also affects their sponsorship and endorsement opportunities.
Reduced media exposure translates into fewer opportunities for women athletes to secure lucrative deals, hindering their financial stability and professional growth.
Moreover, the underrepresentation of women athletes in media coverage further perpetuates gender inequalities in sports.
When young girls and aspiring athletes do not see themselves represented in the media, it can limit their aspirations and discourage their participation in sports. This lack of representation also impacts public perception, creating a skewed understanding of women's abilities and limiting the broader recognition of their achievements.
However, there have been positive strides towards improving media representation of women athletes.
Initiatives like the "See Her" or "#CoverTheAthlete" campaigns and organisations focused on promoting women's sports have aimed to increase the visibility and portrayal of women athletes in a more balanced and empowering manner. With the rise of social media platforms, women athletes have also been able to leverage their own personal brands and engage directly with their fans, bypassing traditional media limitations.
Pay equity and lack of investment
One glaring issue in the world of sports is the persistent gender pay gap that exists between male and female athletes.
Despite the tremendous talent, skill, and dedication demonstrated by women athletes, they continue to face significant disparities in earnings compared to their male counterparts.
This pay gap is evident across various sports and is influenced by several factors. Firstly, the differences in media coverage and exposure significantly impact the financial opportunities available to women athletes.
Limited visibility leads to lower sponsorship deals, endorsement contracts, and prize money, all of which contribute to the overall earnings disparity. Additionally, sponsorship deals for female athletes often focus more on their appearance rather than their athletic achievements, further perpetuating gender inequalities.
Furthermore, the issue of pay equity is closely intertwined with the lack of investment and resources dedicated to women's sports.
Unequal funding for women's leagues and competitions results in fewer lucrative opportunities, lower prize pools, and inadequate financial support for training and development. These disparities not only affect the earning potential of women athletes but also hinder the growth and sustainability of women's sports as a whole.
However, there have been noteworthy strides in recent years towards addressing this issue. Athletes, advocates, and organisations have been increasingly vocal in demanding equal pay for equal play.
Movements such as Women in Sport or This Girl Can have garnered significant attention and support.
Additionally, sponsors and brands are beginning to recognise the value and marketability of women athletes, leading to increased endorsement opportunities and investment in women's sports.
In a FIFA first, this year players in the Women's World Cup are guaranteed at least $30,000 each in an effort to disburse some of the prize money to individuals rather than national federations.
The $30,000 minimum directed prize money is more than twice the average salary of $14,000 for paid players surveyed in FIFA's 2022 benchmarking report "Setting the pace".
FIFA has made it clear to national federations that it expects that the amount retained by member associations will be reinvested in their footballing activities, including coaching staff, grassroots projects, youth national teams and women's football capacity-building programmes.
Data from the Appinio Hype Train Report shows that 69% of British respondents (fully) support this decision.
Women's sports in the UK
Sports are a big deal!
The striking majority (93%) of Brits follow or watch sporting events at least rarely, and it's no surprise that men are more likely than women to follow sports.
Among those following sporting events in general, 94% follow women's sports. It is to be noted that these viewers follow women's sports a bit more casually and not with the same intensity as men's sports. Yet it's interesting to see that there are no differences between male or female following when it comes to women's sports.
Most popular sports among British viewers
Among the diverse range of women's sports, three stand out as particularly popular among British viewers:
Football (43%)
Tennis (54%)
Athletics (37%)
Most popular women sports among British viewers
Certain women's sporting events have managed to capture the imagination of the British audience, attracting substantial viewership and support.
FIFA Women's World Cup (58%)
Olympics Games (57%)
UEFA Women's Euro (46%)
Despite the growing interest in women's sports, one in two British respondents, around 50%, feel that there is insufficient media coverage of women's sporting events. The lack of exposure and recognition poses a challenge to the growth and development of women's sports in the United States. However, this situation presents an opportunity for media outlets to meet the demand for comprehensive coverage, thereby cultivating a larger and more engaged audience.
The potential impact of heightened media coverage on women's sports needs to be addressed.
A remarkable 71% of British believe that they would watch more women's sporting events if there was greater media exposure.
Furthermore, 35% of respondents express a (high) likelihood of attending live women's sporting events.
These statistics indicate a strong desire for increased visibility, suggesting that investing in comprehensive coverage and promotion could yield significant benefits for both viewership and live attendance.
The FIFA Women's World Cup 2023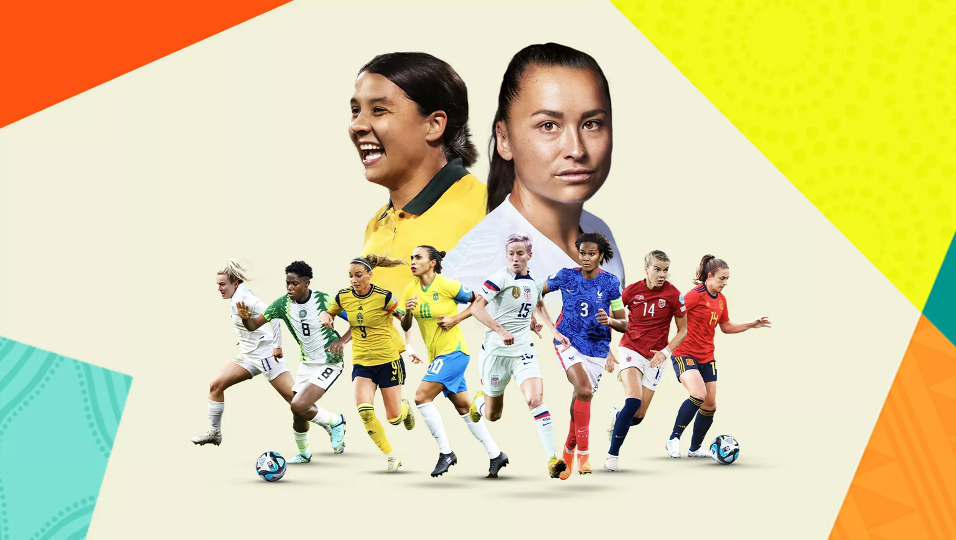 The 2023 FIFA Women's World Cup is set to be the biggest women's football tournament yet. Taking place in Australia and New Zealand, it will run from July, 20th 2023 through to the final exactly a month later on August, 20th 2023.
This will be the ninth edition of the FIFA Women's World Cup, the quadrennial international women's association football championship contested by women's national teams and organised by FIFA.
Appinio research shows that nearly one in three (63%) Brits are planning to watch the tournament, men are slightly more likely than women to be watching the matches (64% vs. 61%), with 33% of the expected viewers to watch the matches in real time despite the inconvenient broadcasting times.
The FIFA Women's World cup is already making waves, and the exposure will definitely help female football players widen their reach.
One in three (65%) British respondents think the tournament will play a crucial role in generating interest and investment in women's football.
Despite 44% thinking that hosting the World Cup in Australia and New Zealand will elevate the visibility and recognition of women's football globally,
53% think that hosting the World Cup in Europe would provide better promotional opportunities and increased exposure for the game.
Key insights from the Appinio Hype Tracker
In order to make the most of our study on women's sports, we have collaborated with Arianna Criscione.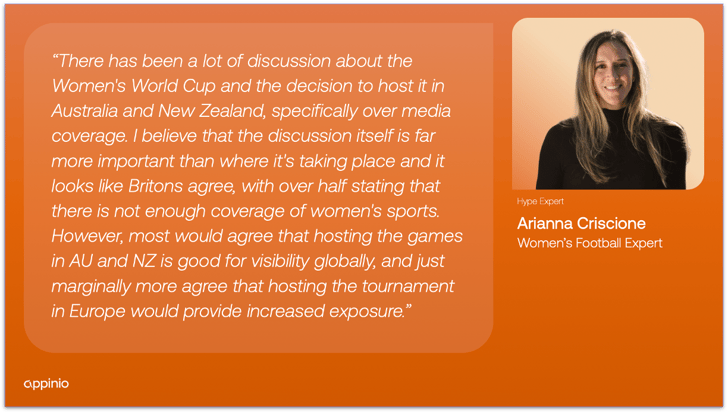 Arianna Criscione is a former professional football player having finished her career at Paris Saint-Germain where she had a dual role as a player and as Women's Sponsorship Manager for 2 seasons at the French club, ending her career with the first ever women's league title the club has won. After being among the first cohort of students to receive the FIFA Diploma in Club Management - the only female in the course - she is now a Women's Football Expert and uses her experience and creativity to help football stakeholders to build sustainable and accelerated blueprints that raise the women's game.
With her guidance we have been able to understand the landscape of women's sports nowadays.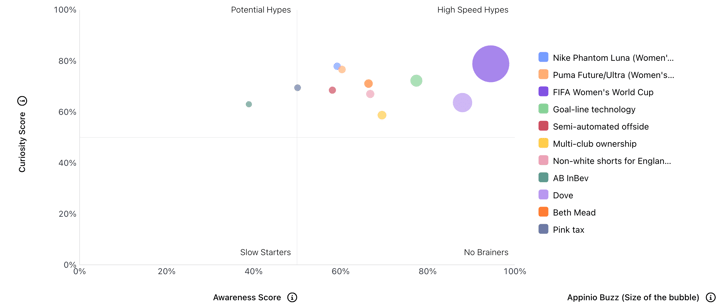 The FIFA Women's World Cup is the most discussed hype among British respondents, with the highest levels of awareness and curiosity. The tournament seems the most exciting event for UK viewers, especially after the big victory of the England Team at last year's UEFA competition
Dove, sponsor of the FIFA Women's World Cup 2023 is another very discussed hype. Of course, the brand is not a High Speed High just because it is one of the sponsors of the Women's World Cup, Dove is one of the most well-known hygiene and personal care brands in the world and is especially involved in female empowerment campaigns.
Goal-line technology generated very little discussions among respondents but it is the most interesting and discussed by men.

This doesn't come as a surprise as men are usually very emotionally attached to sports and introducing new tech in a sport like football, full of tradition and rich in history, could seem inappropriate. The debate is heated, on the one hand many claim that this tech could make the sport fairer and reduce human error, on the other hand, this new technology would take away the human touch from the game.
Puma Future/Ultra and Nike Phantom women's soccer boots recorded the second highest level of curiosity among British consumers. Even if women's soccer boots are not a new thing, this may be the first time consumers heard about them.
Want to see the full data set?
Why it's important to promote women's sports
The impact of women in sports extends far beyond the realm of athletics, influencing society in profound and transformative ways.
Women athletes serve as role models
Firstly, women athletes serve as powerful role models, inspiring to dream big, overcome challenges, and strive for excellence.


Women's determination and resilience in sports has contributed to starting conversations on gender equality.
By showcasing their skill, talent, and dedication, women athletes have challenged the long-standing gender norms that have limited opportunities for women in sports and other domains. Their efforts have sparked discussions around equal pay, representation, and access to resources


The impact of women in sports goes beyond the individual level, reaching communities and societies as a whole.
Women's participation in sports has been linked to positive social outcomes, such as improved health and well-being, increased self-confidence, and enhanced leadership skills. By participating in sports, women develop important life skills, including teamwork, discipline, and resilience, which can positively influence their personal and professional lives.


The success of women in sports has played a crucial role in challenging societal perceptions of women's capabilities and potential.
As women athletes achieve groundbreaking feats and break records, it reshapes societal narratives and challenges stereotypes about women's physical abilities.
This, in turn, fosters a more inclusive and equitable society that recognises and values the diverse talents and contributions of all individuals.
By continuing to support and uplift women in sports, we can cultivate a society that values gender equality, celebrates diversity, and offers equal opportunities for everyone to thrive.
Want to run your own study?
Then take your market research efforts to the next level, sign up to Appinio for free and talk to us.
Join the loop 💌
Be the first to hear about new updates, product news, and data insights. We'll send it all straight to your inbox.
Subscribe to our newsletter!