10 Gen Z Insights - Understanding the Next Generation's Habits & Trends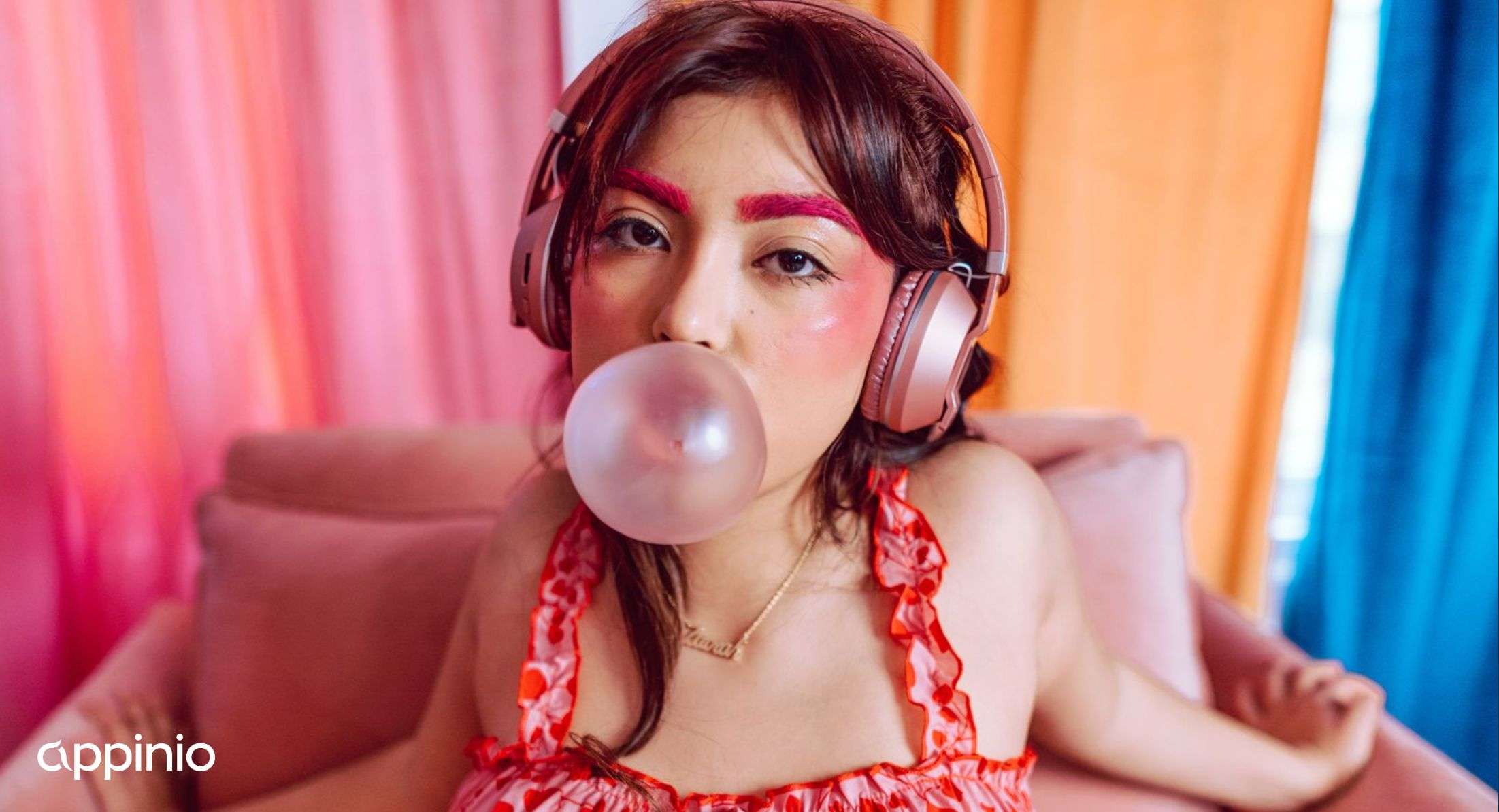 Gen Z are the trendsetters, the social media obsessors and the consumers every brand is trying to reach. But who are they, what are their interests and what makes them tick?
To gain a better understanding of who is really part of this upcoming generation, we conducted a representative survey on 1000 British Gen Z'ers, tapping into their minds and letting them speak on their habits, values and influences, therefore 1000 young people in the UK between the ages of 16 and 19 (born between 2001 and 2004) were surveyed in March 2021.
Check out the summary of our top 10 key findings on the Generation Z below - they might be surprising.
Social Media Champions - Instagram, Youtube & Tiktok
The winner among the social media platforms is still Instagram, with 72% of participants saying they use it daily or even several times daily - a staggering 87% use it at least once a week. This number is closely followed by YouTube (65% use it daily) and Snapchat (63%). Unsurprisingly TikTok also scored high, when it comes to usage frequency. Over half of participants (55%) claim to use TikTok daily. 23 percent claim to not use TikTok at all. In comparison, only 2 percent of participants never use YouTube and 35% claim to never use the well-known social platform Twitter. At incredible speed TikTok has surpassed giants in the industry, such as Facebook, Twitter and Twitch and clearly won over the heart of the Generation Z.
TikTok Brand Winner: Shein



Looking at the Gen Z's heavy TikTok usage, it comes as no surprise that 4% of Gen Z said they made a purchase from Shein, a China-based online fashion retailer, in the past two weeks. Taking the 12.5 million Gen Zers in the UK in 2019 as reference, this would result to over 465.000 English Shein fans.

Shein's success is an example of a company that has understood the Zeitgeist and leveraged TikTok's platform to reach their young target audience and therefore massively expand their customer base. Using Tiktok's unmatched potential of not only making videos, but products go viral, one of the most well known Shein products are now the so-called 'TikTok leggings'.
Which Influencers do it best?



Now that we know which social media platforms have won over the hearts of Generation Z, it might be assumed that TikTok influencers are seen as being the most credible, due to the nature of the platform. This is however not the case: while only 15% of participants think of Tiktok influencers as being credible, almost half of all participants (43%) believe YouTube influencers to be the most trustworthy.
Humor and Good Content beat Perfection

When asked about which factors are particularly important to the participants when following a brand account on social media, a majority (58%) said fun content was most important. Besides the opportunity of getting discounts (36%), every fourth participant values useful content (24%). This attitude is mirrored by the ranking of the Generation Z's top three categories of types of videos on Youtube:
comedy clips (25%)

,

music videos (19%)

,

sports videos (17%).
Another noteworthy characteristic of the Generation Z's social media preferences is the demand for

"real life" content

. The factor "lavishly edited and planned videos" (12%) is least important to the Generation Z, when it comes to

brand content on social media

. They are rather looking for

spontaneous-looking videos

without much editing (22%).
Netflix as a Lifeline?

When asked about what the Generation Z could

least imagine living without

, an overwhelming amount

(41%)

said

series on Netflix, Amazon

and other streaming providers. Similar feelings were expressed towards

Youtube videos (38%).

A quarter of participants can't imagine living without

direct messaging, e.g Whatsapp (23%)

and every fifth Gen Z'er would not want to live without

TikTok videos and challenges (21%).
Long videos or quick stories?
Looking at the big picture, the Generation Z seems to be less attached to pictures or stories on Instagram or Facebook and more interested in long-format content, such as series from streaming providers, as well as YouTube videos. Coming in on last place, when asked what the Generation Z could live without were (linear) TV (6%), IGTV (5%) and IG Lives (4%).
Who is the Gen Z following?

Besides following their friends (60%), most Gen Zers follow influencers (41%) and celebrities (41%). Musician's as well as lifestyle pages seem to be fairly popular as well, with about every fourth person following them respectively. While brand pages are not most popular under Gen Z, 22% report following brands on social media.

Being a Gen Zer during a pandemic



Looking towards politics, the topics equal rights (47%) and climate protection (35%) are most important to the Generation Z. As a possible effect of the pandemic, 32% of Gen Zers currently report finding health policy most relevant. In general the Generation Z is proving to be highly politically aware. The Generation Z, like all of us, are finding themselves living in unprecedented circumstances, during a time in their lives, where they should be gaining important experiences abroad and making connections at school and university. It is therefore understandable that 87% of participants report taking the Corona pandemic at least somewhat seriously.

Consider how these compare to the ways in mental health was impacted related to Corona in the following article.



What comes after the Pandemic?



Half of the participants (50%) feel at least somewhat anxious about being out on the streets with the lockdown lifting. Even more, 53% are still worried about catching the virus and 54% report having anxiety around being in crowds. From the 44% that feel at least somewhat anxious about meeting people face-to-face when lockdown lifts, a majority (47%) attributed this feeling to social anxiety. This is not surprising: in a study published by the Harvard Business Review on mental health in the workplace, research showed that 75% of Gen-Z left their job at least partly due to mental health reasons. This is quite shocking, considering the percentage in the general population is only around 20%.
In general, what makes the Generation Z unique?
Despite being criticised as being a generation dumbed down by technology and growing up in a privileged environment, the Generation Z proves to be highly aware, questioning old values and thought patterns. They demand "real life" content from brands and are interested in authenticity on the platforms they feel most understood (e.g Instagram and TikTok). They are highly politically aware and largely sensible regarding the pandemic, yet prefer light-hearted entertainment above all. These are important points when trying to reach this special target group: the right content, on the right platform.
Interested in conducting your study?
Interested in seeing the data for yourself or launching or your own study? Then sign up to our platform for free, browse all the studies we released and the incredible variety of methods you could use for your own market research project!
Join the loop 💌
Be the first to hear about new updates, product news, and data insights. We'll send it all straight to your inbox.