Join the Appinio movement
You think our tech is impressive? Wait until you meet our people. They are what really got us where we are today (and they're the coolest, most talented bunch you'll ever work with).
Explore all jobs
*Updated on 17.11.2022
*Updated on 17.11.2022
100% Recommendation over the last two years
It doesn't come as a surprise that we love numbers, does it?
190

great humans
(and top experts)

21+

nationalities
(across 15+ cities)

20+

home/office pets
(from dogs to tarantulas)

20

languages we speak
(or try to...)
The Appinio Heartbeat
We asked our 190+ Appinioneers a few questions to find out what makes them tick. Download the Heartbeat now and get to know the team.
We're positive, go-getters and always think ten-fold.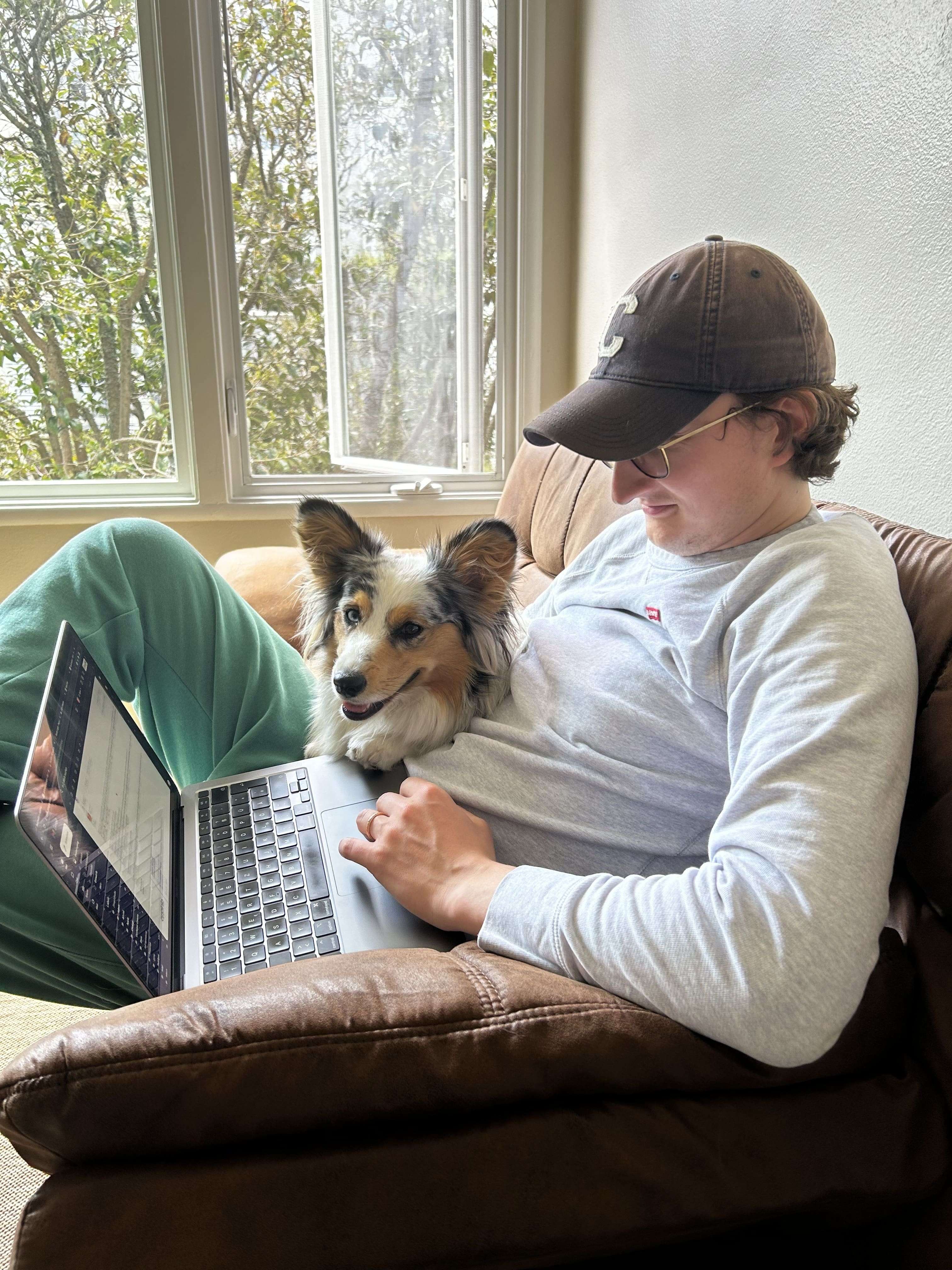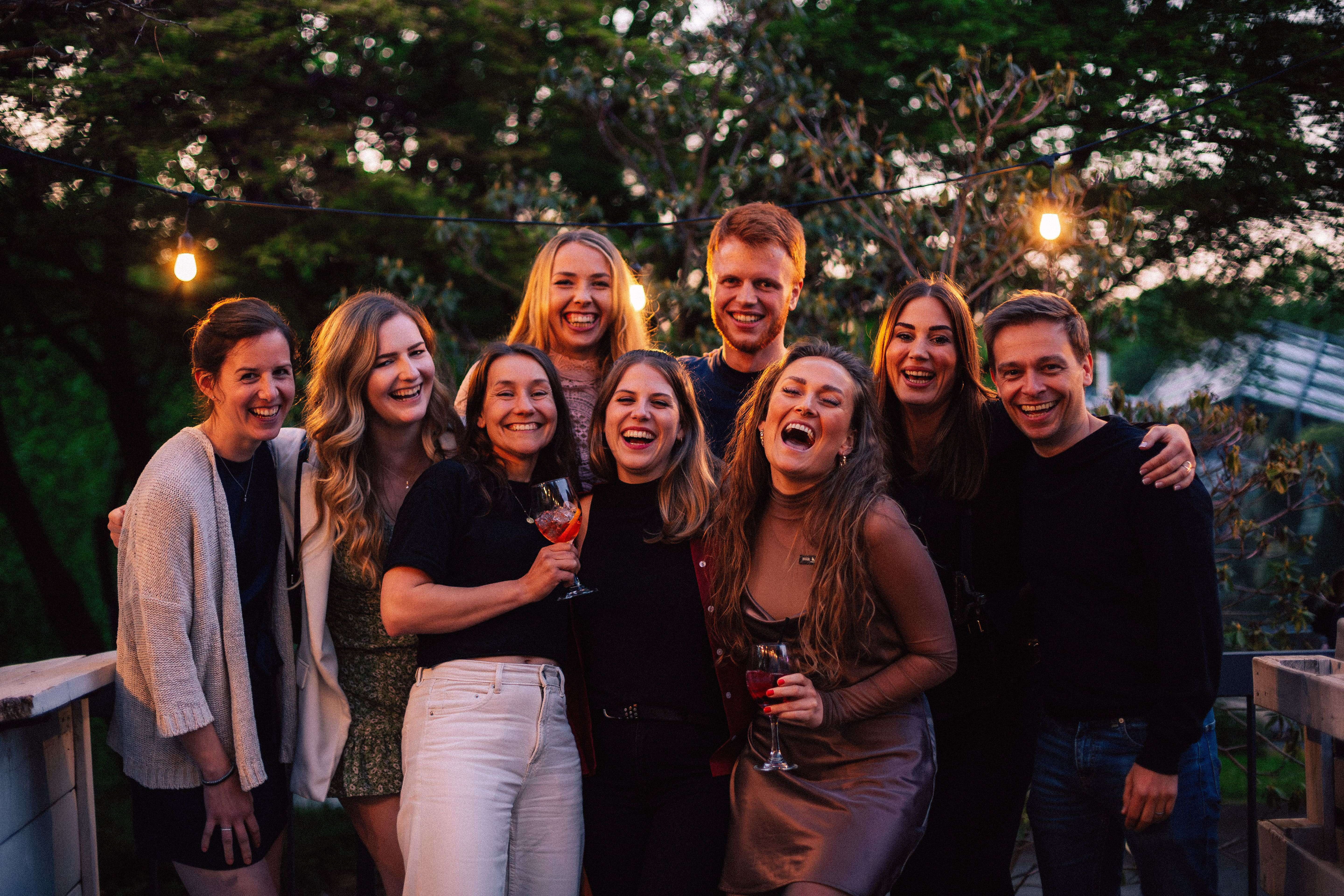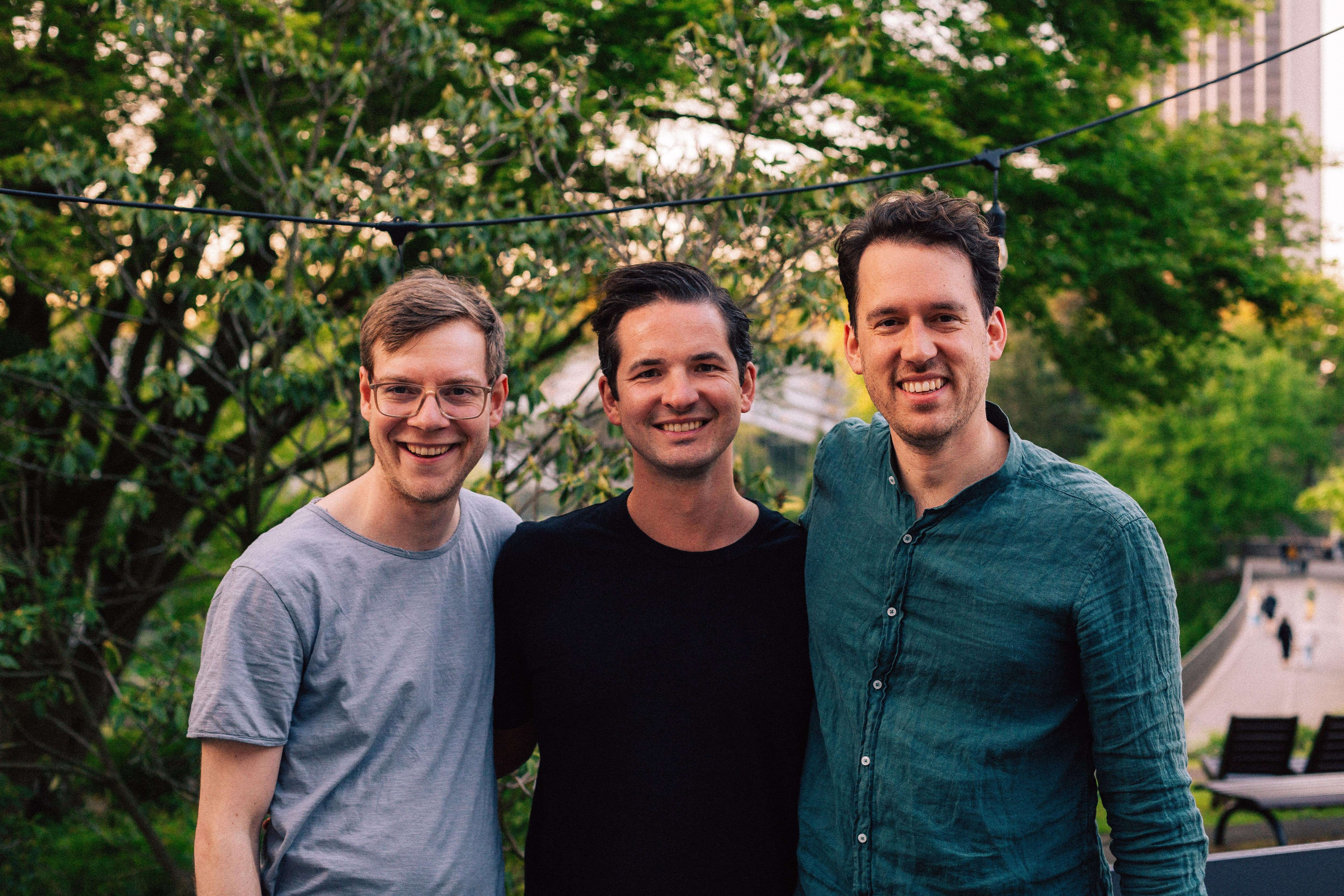 Got 99 problems but a desk view ain't one.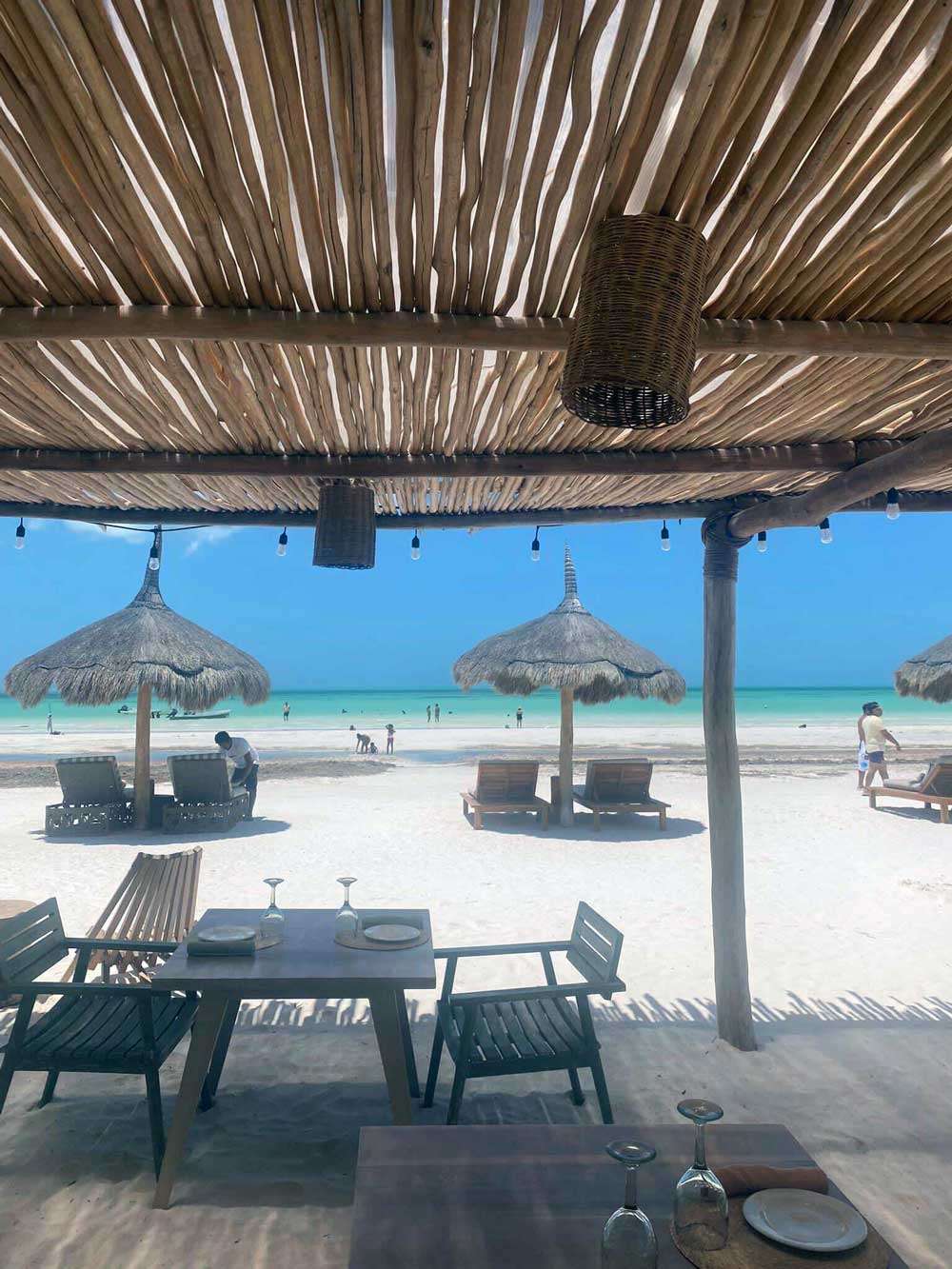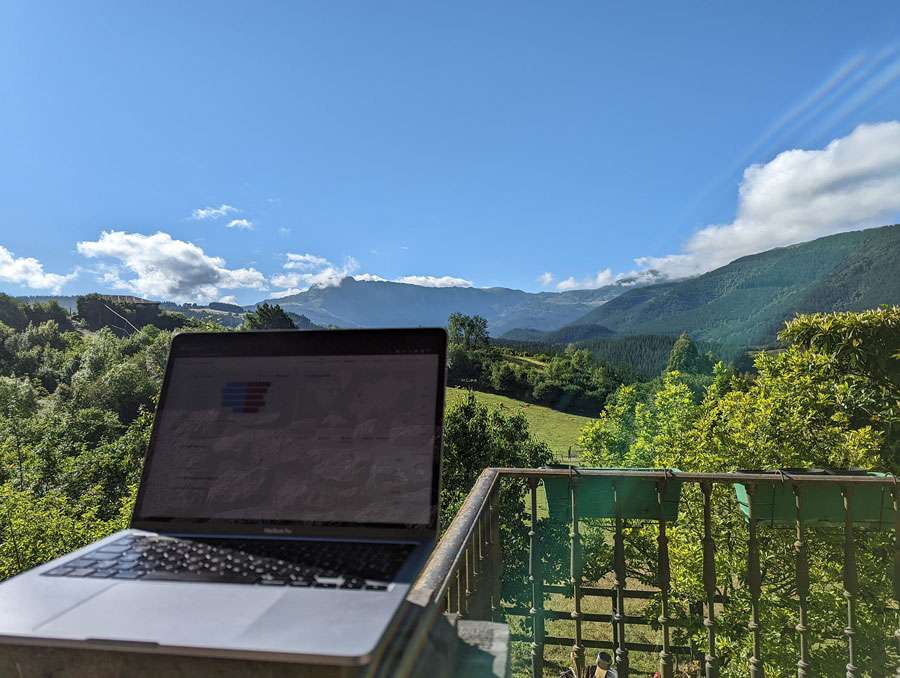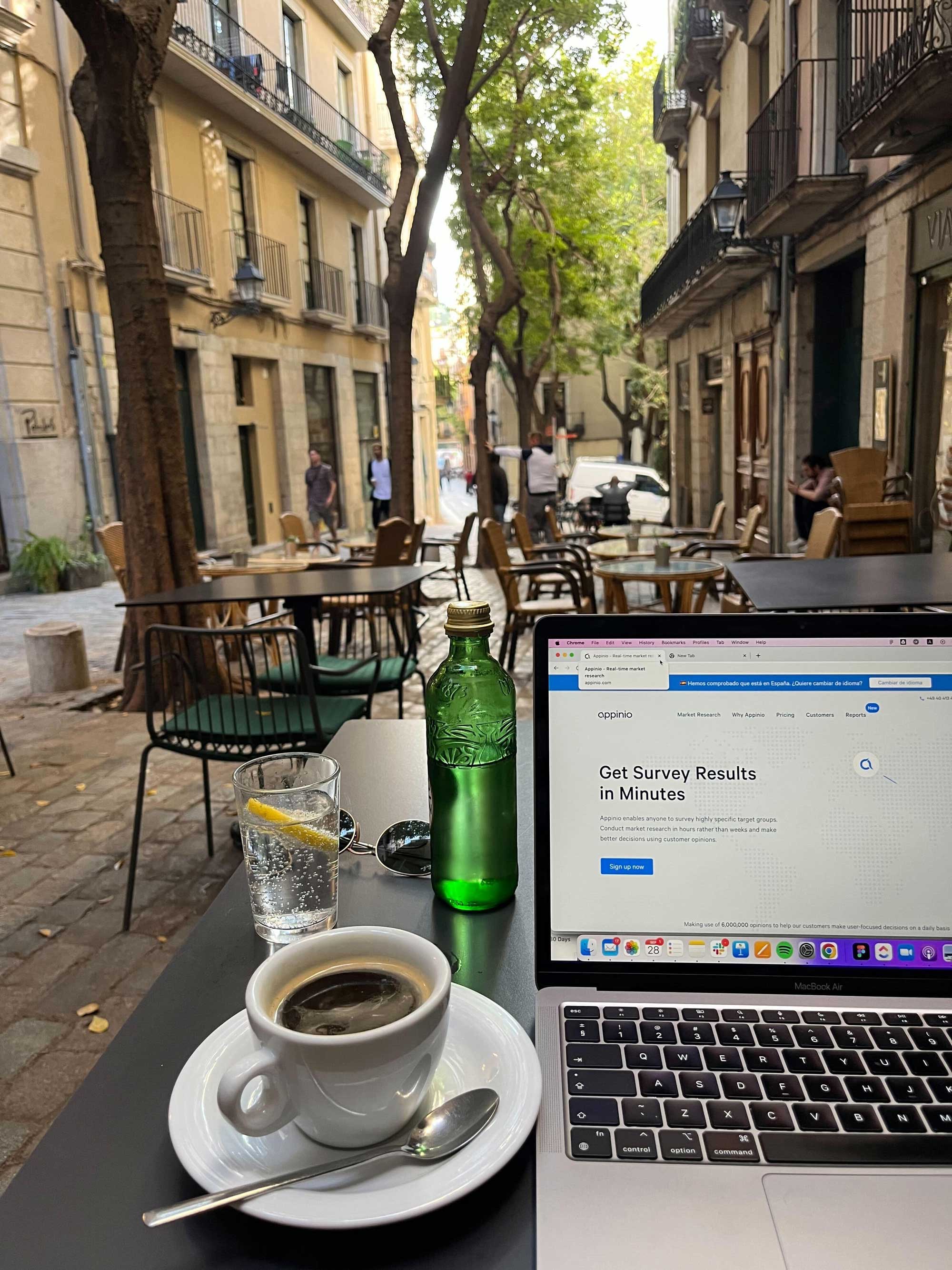 With teammates in 15+ cities, you'll have friends wherever you go.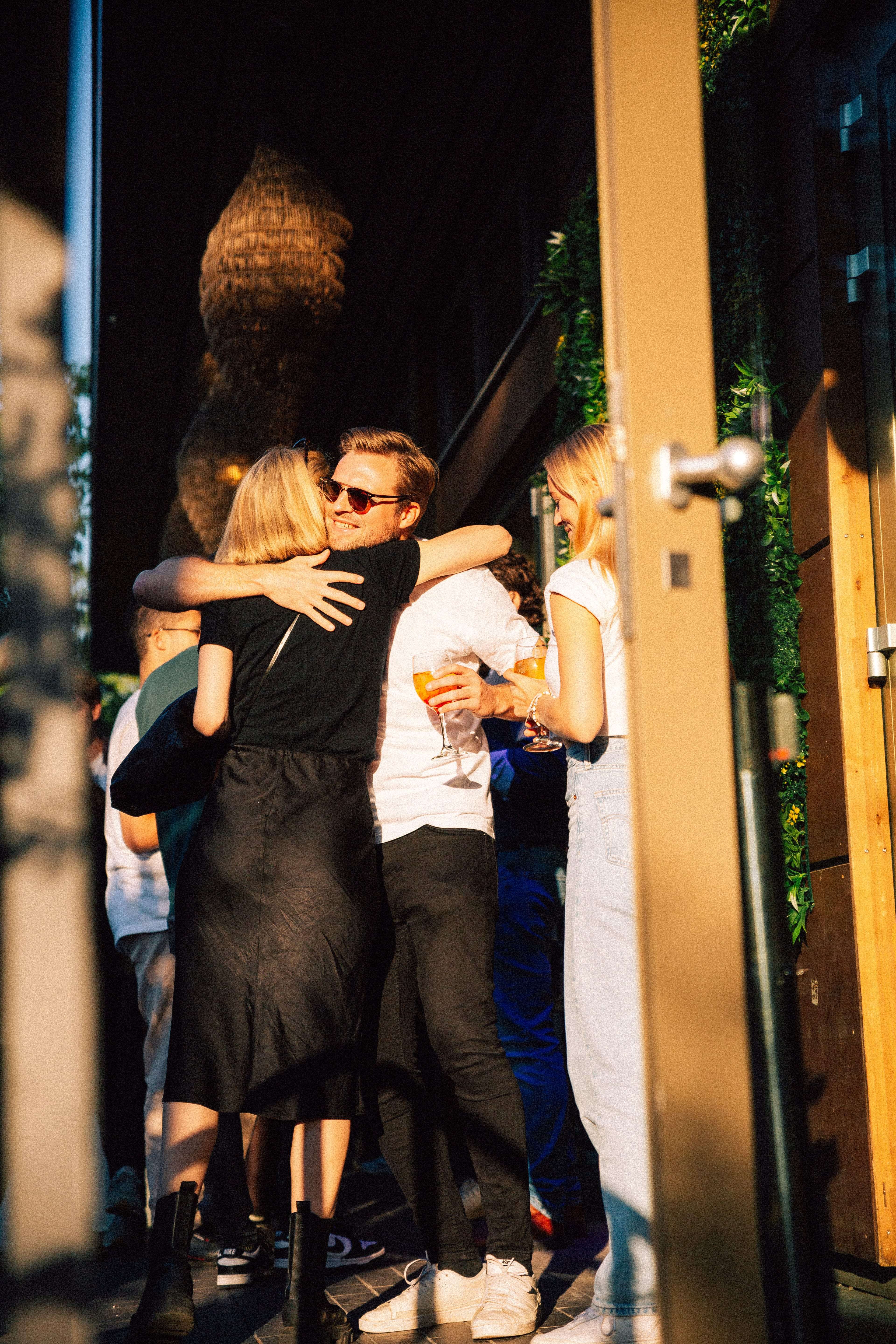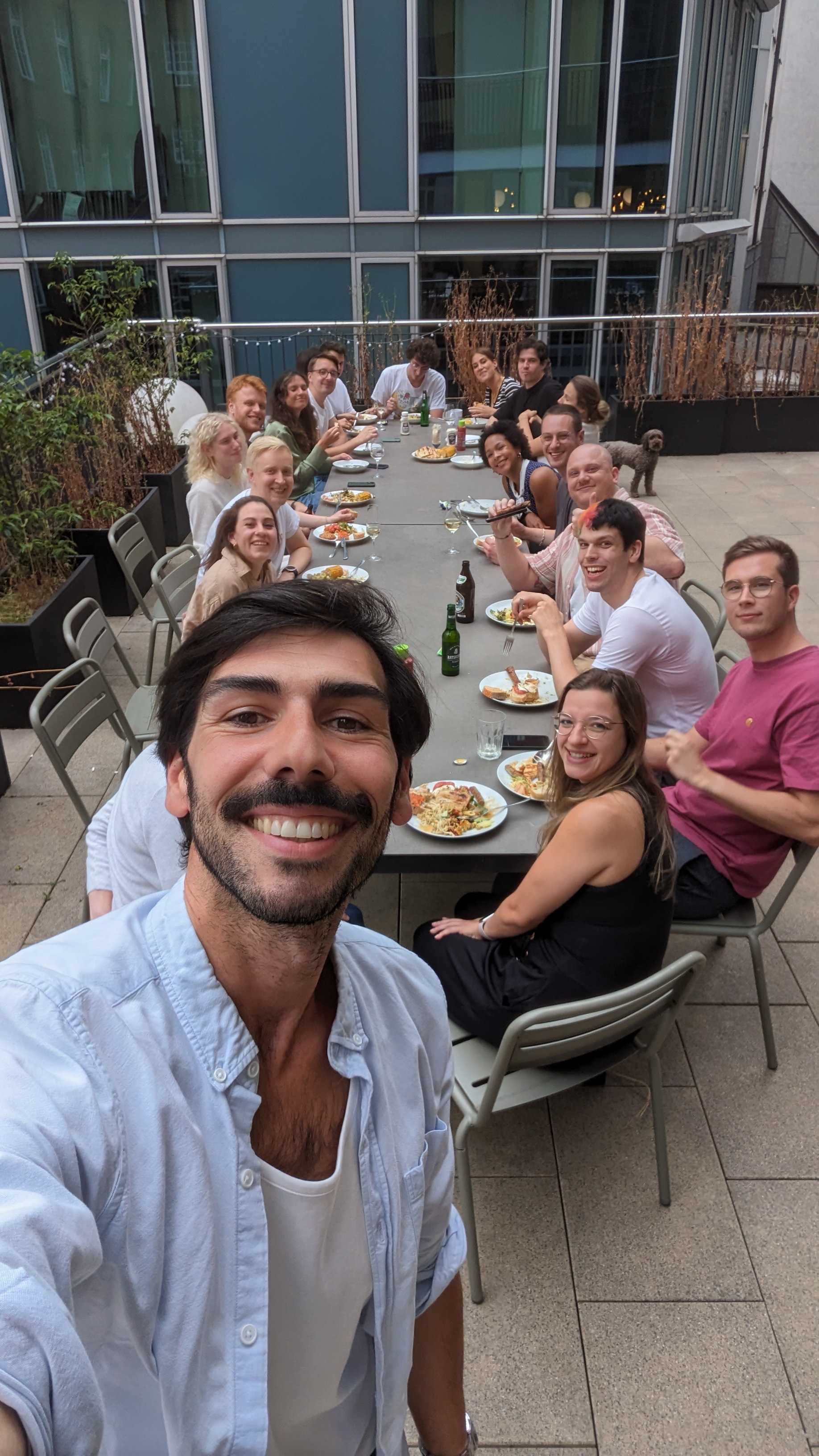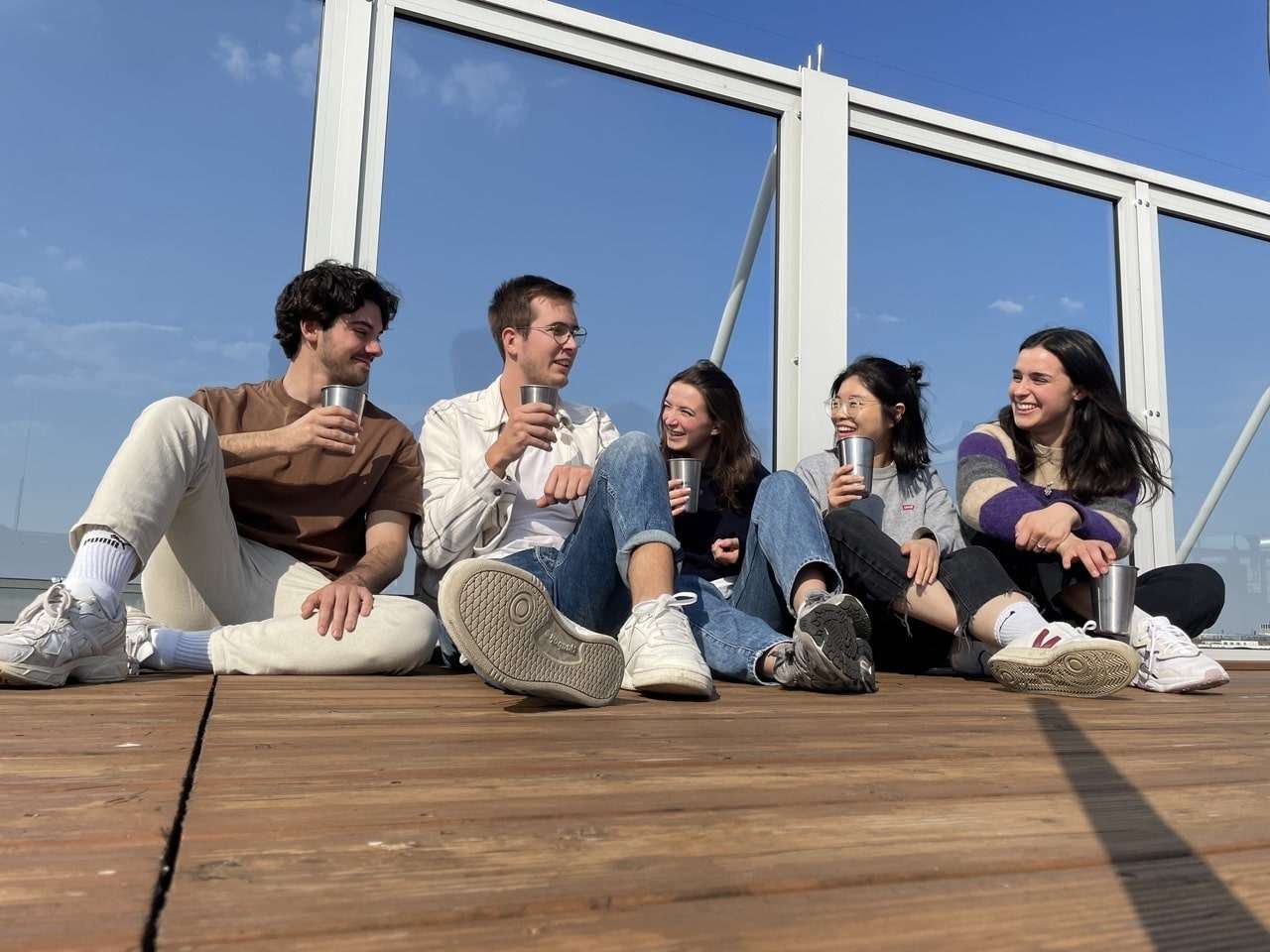 Did we mention we're a sporty bunch?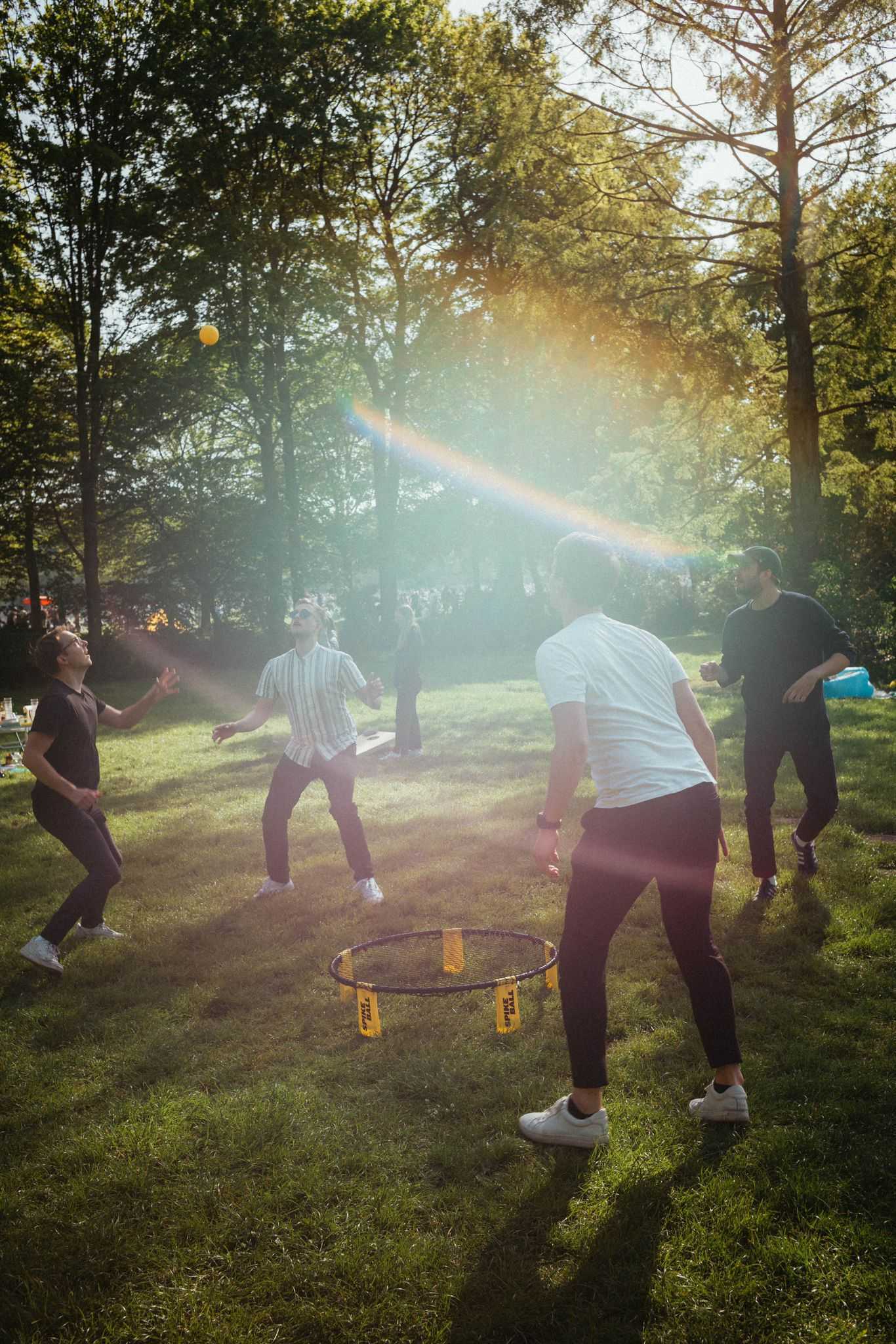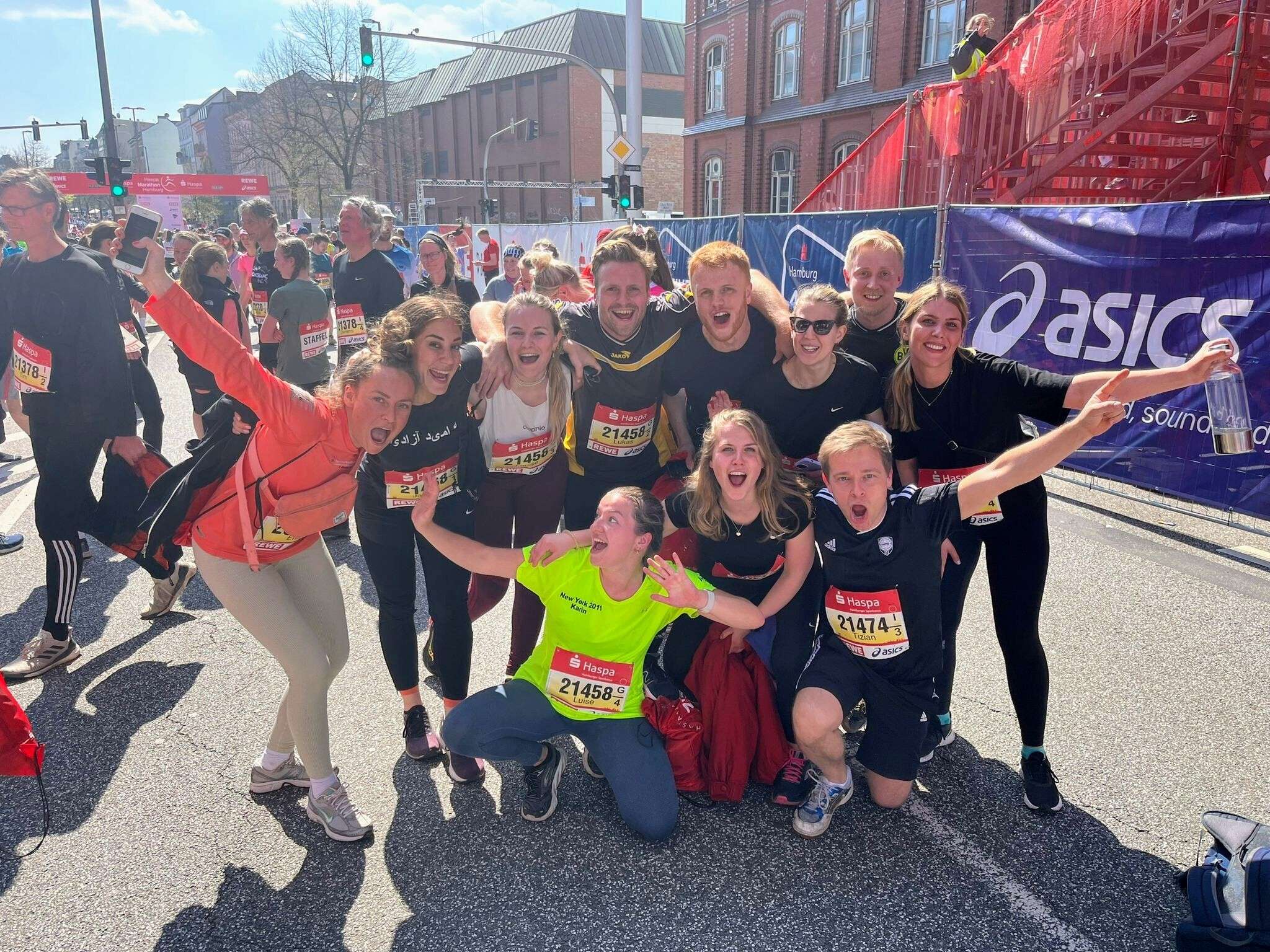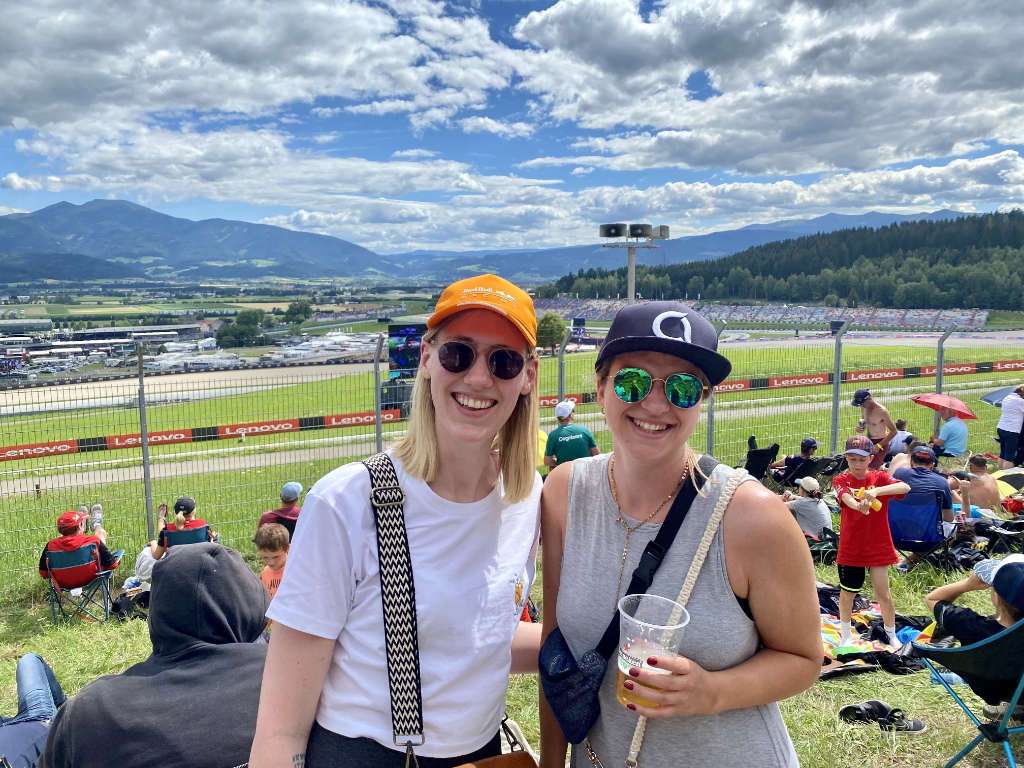 Meet fellow Appinioneers around the world.
We're based all over the globe but united by our mission of making the world a little bit more fact-based (and having fun while doing so). You can from anywhere in Europe but this is where most of us work from:
...where to next?
What it's like to be part of the Appinio team.
Despite being a remote company, we highly appreciate gathering together for our company parties. Take a glimpse at some memorable moments from our most recent gathering in Hamburg.
Benefits
Flexibility

Without a hard cap on the number of vacation days, we want to maximise the quality of life of everyone at Appinio by giving them the flexibility to find the right work-play balance.

Work from anywhere

Do your work from anywhere you can think of – whether in the office, at home, the beach, a hut in the mountains…

Strong Team

To take an industry by storm, you need smart and ambitious people. Appinioneers have a can-do attitude and care about results as much as about a supportive team spirit.

(Virtual) Team Events

We love spending time together. Regular lunch breaks with guest speakers or thirsty Thursdays – we always come up with new ideas.

Urban Sports Club

At Appinio, we're a sporty bunch. We support Urban Sports Club memberships where accessible so that you can get your body moving however you feel like.

Travel

For those commuting to our offices, we provide a monthly travel budget for your commute from a variety of providers ensuring a CO2-neutral transportation.
Frequently Asked Questions
We will try to get back to you as fast as possible - because we can't wait to meet you. So expect to only wait a couple of days until you hear from us.

Whatever language you speak plus a sufficient level in English to communicate with our Appinioneers from all over the globe.

Yes! We encourage a flexible work-from-anywhere policy to enable everyone to have the best work-life-balance possible.

Yes! We take job offers seriously as well as we value everyone's time. So if the position is still online, it is still vacant.

We know that perfect candidates don't exist. Even if not all requirements apply to you, we'd love to learn more about you.
You can call this via showToast(message, { variant: 'normal' | 'error' }) function