Brand Tracking
Don't fly blind. Measure and track your brand's performance to stay on top of consumers' perceptions of you.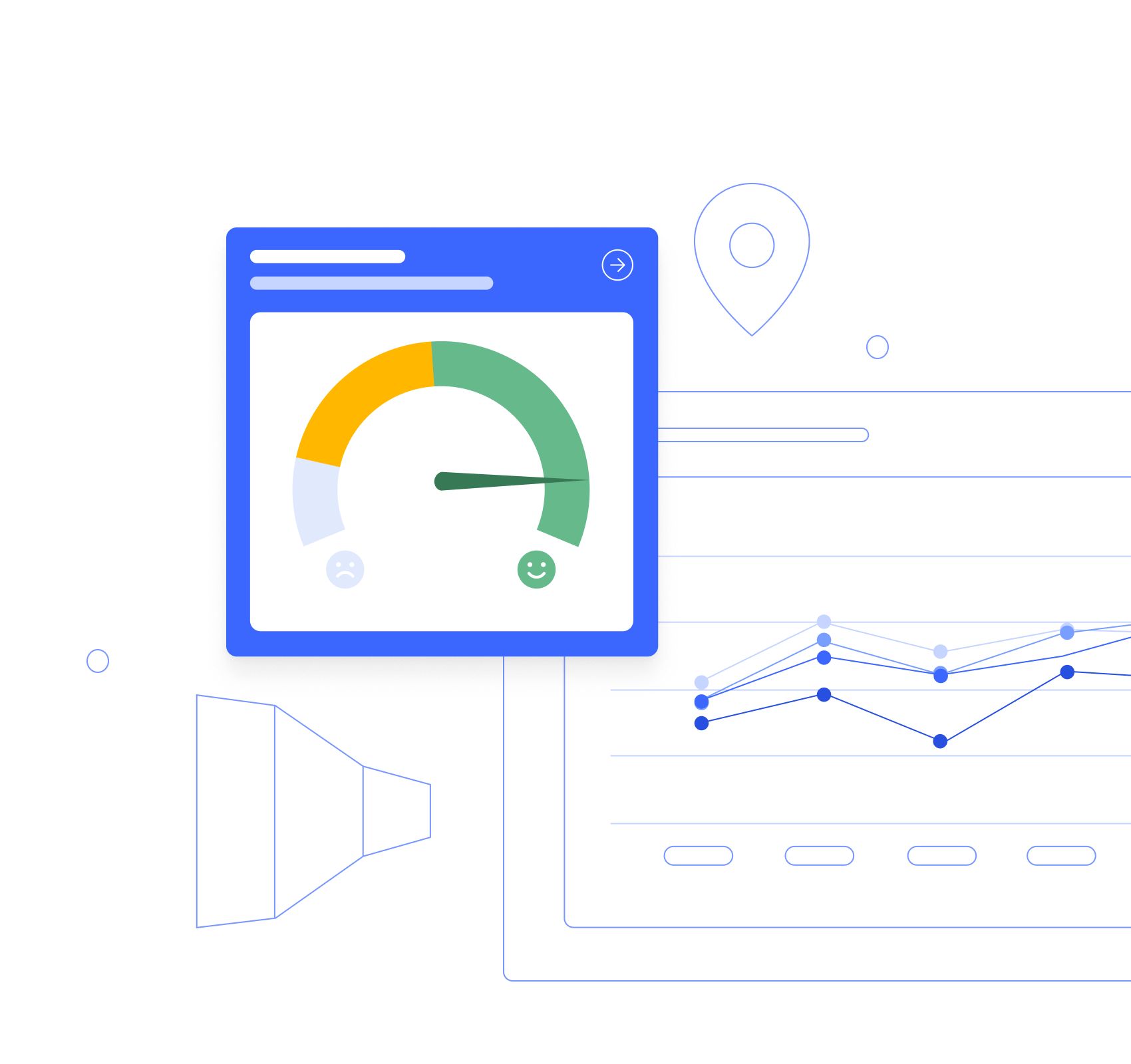 Track your brand's performance
Brand awareness

Brand consideration

Brand usage

First choice

Brand buzz

Net Promoter Score

Ad awareness

Brand attributes
Features
Be on the right track
If you want to be at the top of your game, you have to be on top of your brand's performance metrics. Know how your customers feel about your product or service at any given moment with brand tracking.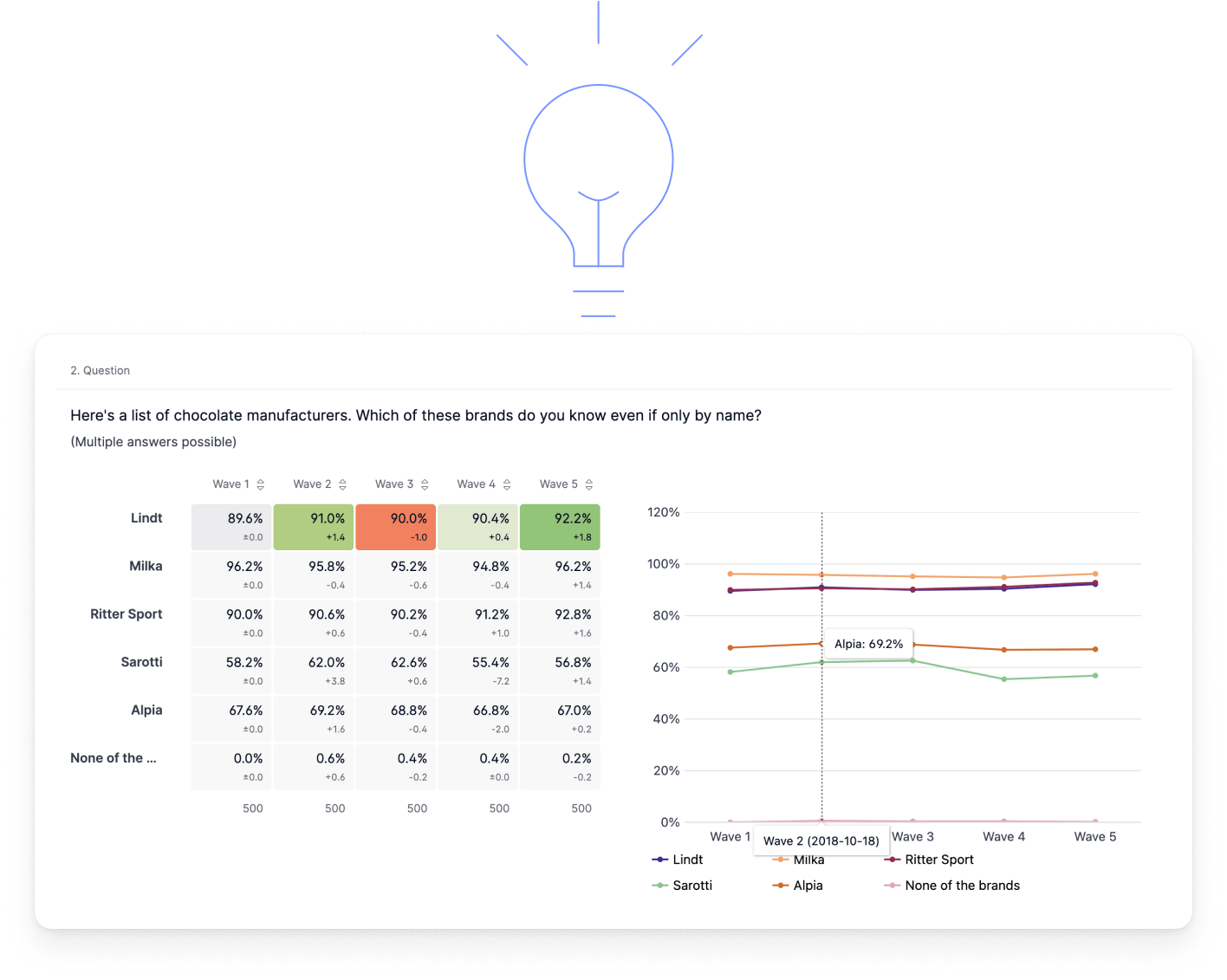 Measure brand attributes
Knowing how your brand's attributes compare to those of your competitors is the first step to winning the race. Don't assume - ask, and find out where you stand in consumers' minds.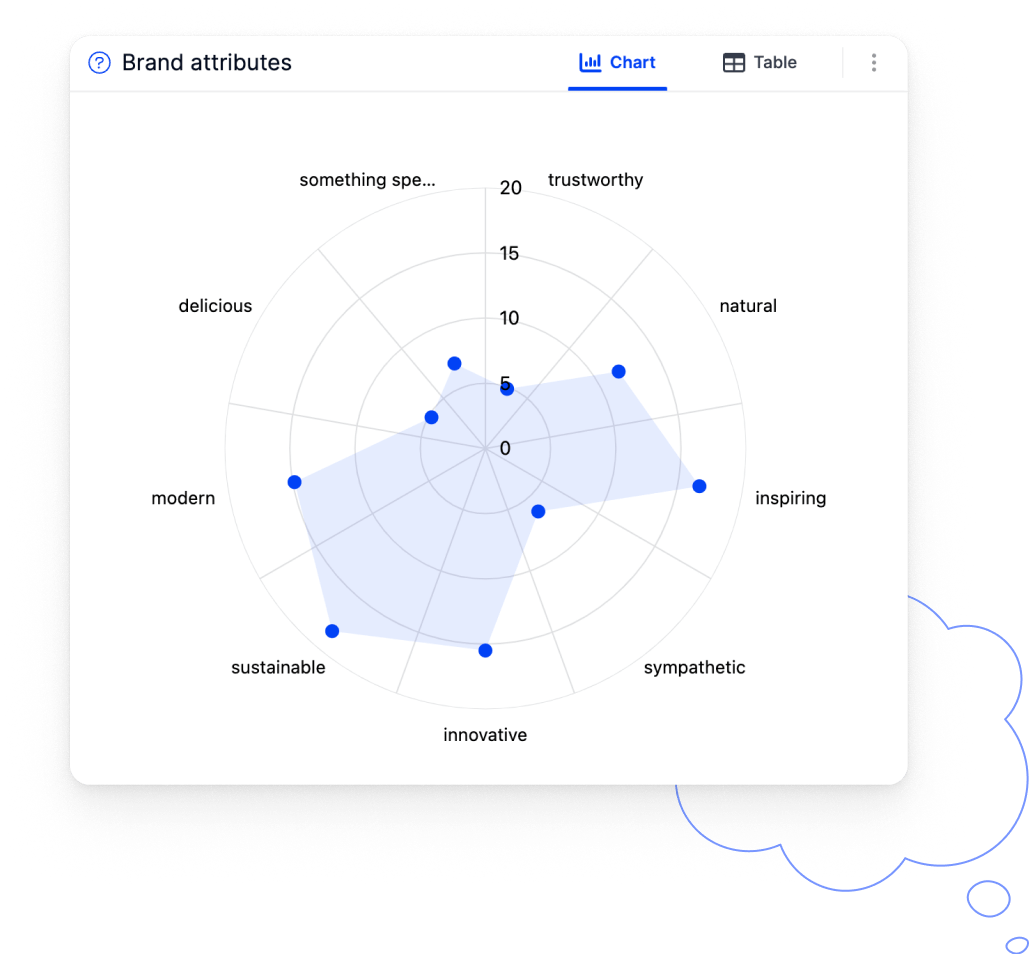 A happy customer is a loyal customer
Your brand is only as good as your consumers think it is. Track customer satisfaction and find out how they feel about your product or service over time. From NPS, to CSAT, to CES - you name it, we track it and interpret the results for you.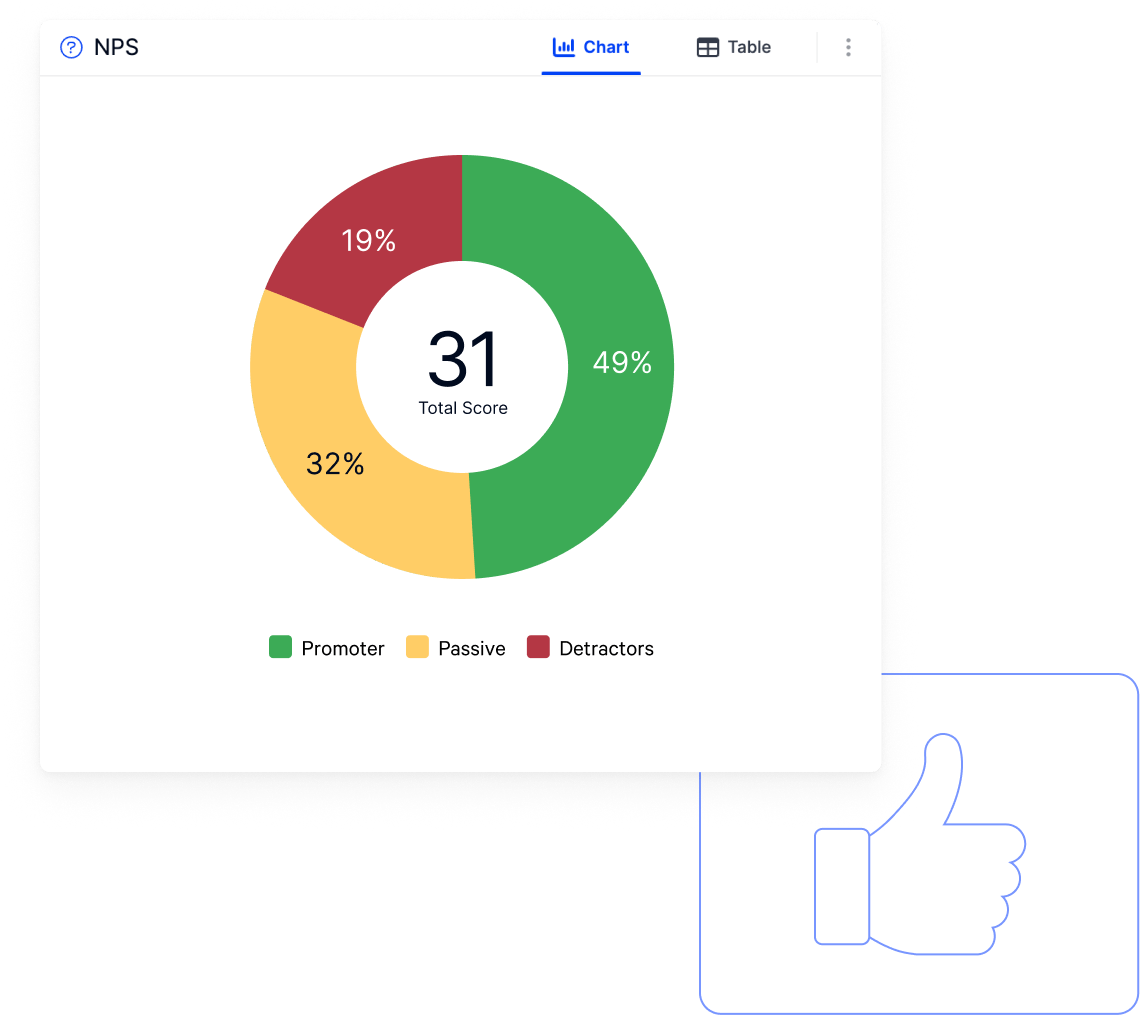 Track your Brand Performance at every stage
With so many KPIs to look at while evaluating your brand's performance: brand awareness, consideration, usage, customer satisfaction... It's hard to know where to begin. Don't worry, we'll help you choose the most relevant metrics and methods according to your goals and guide you to the top score.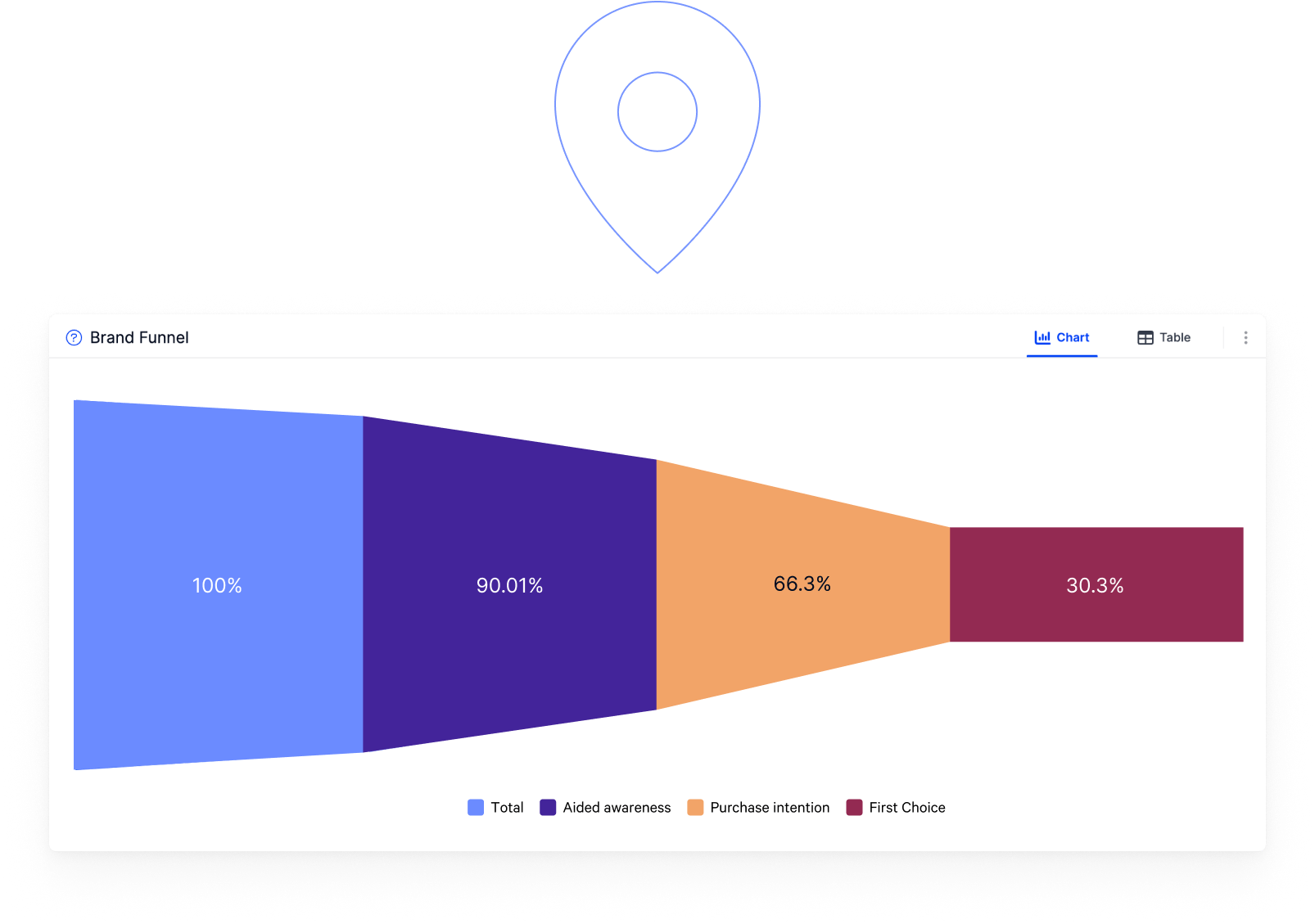 Become a market research rockstar
Everything at one glance in the Appinio ABC for Market Research.
Like what you're seeing? Try it for yourself
See our platform in action

Experience real-time results

Explore reports & templates