The Subscription Economy: Exploring the World of US Subscription Services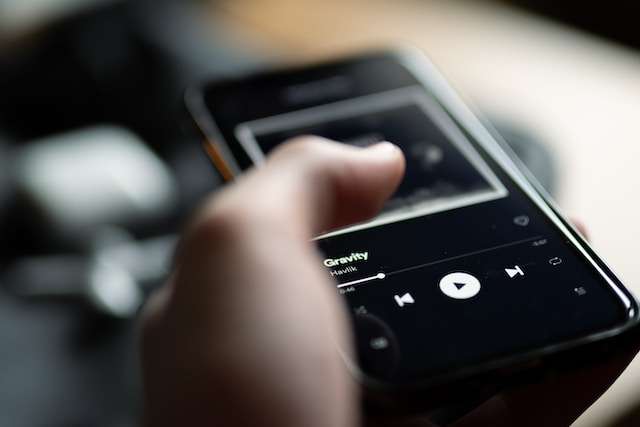 Subscription services have emerged as a dominant force, revolutionizing the way we shop and access media content. Subscription boxes keep our cabinets well stocked, meal subscription services keep us fed and make us avoid wasting food.
Platforms like Netflix and Spotify have become household names, offering unlimited streaming of movies, TV shows, and music at our fingertips keeping us entertained and prepared for those water cooler moments at work.
To understand how subscription services have changed and have changed us, Appinio conducted a comprehensive survey, gathering valuable data on subscription service usage and consumer preferences.
The Appinio Hype Tracker Report will provide insights into the current status quo of subscription consumers, their choices, and the factors influencing their decision-making process.
We will explore the survey findings in detail, focusing on video streaming services and music streaming services. We will examine:
The most popular platforms used by respondents
Assess user satisfaction levels
Compare various services based on key factors such as pricing, content availability, and user experience.
Factors that drive individuals to choose one subscription service over another and assess the relative importance of these factors.
Can't wait to delve deeper into the data? Download the Appinio Hype Tracker Report for free!
Download your copy
Status quo of subscription consumers
What kind of service are American consumers subscribing to?
The Appinio Hype Tracker Report revealed fascinating insights into the subscription service landscape, showcasing the diverse range of services that consumers are embracing.
The majority (87%) of Americans currently have a subscription plan to at least one subscription service. Let's start with the most popular ones.
Video subscriptions

Among the respondents, a staggering 73% reported using video streaming services, highlighting the dominance of this form of entertainment in the digital realm. Platforms like Netflix, Amazon Prime Video, and Disney Plus have captured the hearts of millions, providing an extensive library of movies, TV series, and original content.
Audio subscriptions

Music streaming services have also garnered significant attention, with 48% of respondents indicating they're currently subscribed to them.
Services like Spotify, Amazon Music or Apple Music, have revolutionized the way we listen to music, granting us access to an immense catalog of songs, personalized playlists, and exclusive artist content.
In addition to video and audio streaming, the survey shed light on other subscription services that have captured consumer interest.
In the United Kingdom, 39% of respondents reported using gaming subscription services, such as Xbox Game Pass and PlayStation Plus, offering access to a vast collection of games and multiplayer experiences.
Online learning subscriptions

Furthermore, 21% of participants revealed their engagement with online learning subscription services like Coursera, Skillshare or Duolingo. Maybe it's because of the influencer marketing strategies used (i.e. Skillshare) or because unhinged social media content (i.e.

Duolingo

), but it seems Americans are keen on self-development.
Subscription boxes

These subscriptions were utilized by 20% of the survey participants, enhancing the element of surprise and discovery in the subscription experience.
Beauty subscription boxes, like the GlossyBox subscription box, or clothing subscription boxes, like Fabletics, are in the top three of most common subscription boxes for Americans (respectively at 69% and 55%).



Online fitness subscriptions

These services also gained traction, with 17% of respondents opting for platforms like Peloton, delivering interactive workout classes and fitness programs. These services boomed especially during lockdown.



News subscriptions

17% of participants reported utilizing subscription services for news publications, enabling access to a wealth of articles, analysis, and insights from trusted sources.



Meal subscriptions

Lastly, 16% of Americans have

meal kit subscription services

.

Meal subscriptions like Hello Fresh have become popular and offer convenient and personalized meal solutions, and are perfect for people that want to try something new or just want to have their meals all planned out.
Key highlights from our report on subscription services


73% are currently subscribed to a video subscription service, like video streaming platforms such as Netflix

48% are subscribed to an audio subscription service, like music streaming platforms such as Spotify

Nearly two in five (39%) have a gaming subscription service

One in five (21%) have subscribed to an online learning platform like Coursera or Duolingo

20% have subscribed to subscription boxes for products key beauty products, clothing, coffee or wine

17% have a online fitness subscription for platforms like Peloton

Nearly one in five (17%) brit have subscribed to news publications

16% have a meal kit subscription
Video Streaming Services
There is no doubt that the video streaming services market has been transforming the way we enjoy movies and TV shows, disrupting traditional and linear television.
Consumers are now used to binge-watching shows in one sitting or being able to watch their favorite shows when they like without being tied to a specific timing that may not suit them.
It is impossible to go back to a world where you needed to wait weeks to know what happened to your favorite main character or where you turned down a dinner out because your favorite show was premiering.
The Appinio Hype Tracker Report uncovered some interesting insights on how Americans use streaming services, let's dive in!
The most popular video subscription platforms in US
Three quarters (73%) of Americans have access to video subscription services, let's see what they are.
It's not surprising to find Netflix topping the charts.
An impressive 82% of participants reported having subscribed to it, showcasing the widespread adoption of this service.

Even if last year Netflix reported losing subscribers, the streaming giant keeps having a solid user base.
However, the streaming platform has been focusing on many areas to improve their performance and stand out in a very saturated market.
They have introduced an ad-supported tier in November 2022. Basic with Ads, the ad-supported tier, seems to be meeting customers' favor and Netflix co-CEO Greg Peters claims that the ad-supported tier has the same engagement levels of the non-ads plan and consumers have been discussing this new introduction.
Furthermore, the company is looking for ways to tackle the more wide-spread problem of password sharing. In May 2023, Netflix has been rolling out its password-sharing clampdown to the US.
The majority of respondents (72%) of the Appinio Hype Tracker Report indicated they share their account with at least one more person. How would consumers deal with this ban?
The second biggest player in the video streaming services in the US seems to be Amazon Prime Video, with 63% of respondents having subscribed to this streaming service.
As part of the broader Amazon Prime subscription, it offers a diverse range of content, including exclusive shows, movies, and documentaries. The platform has become extremely well-known for edgy and quirky series, like "The Boys", the award-winning "The Marvelous Mrs. Maisel" or the most recent hit "Daisy Jones & The Six".
Hulu

54% of respondents have access to this platform. Hulu is a popular subscription-based streaming service that offers a wide range of on-demand TV shows, movies, and original content. It allows users to stream a variety of popular TV shows from different networks, including current episodes and past seasons. Hulu also offers a selection of movies and has expanded its original programming, producing critically acclaimed series such as "The Handmaid's Tale" and "Little Fires Everywhere." Additionally, Hulu provides users with the option to upgrade their subscription to include live TV channels, giving them access to live sports, news, and entertainment broadcasts.
Video subscription services per device
The Appinio Hype Tracker Report on subscription services revealed that a vast majority of respondents, 75%, access video streaming services through their smart TVs, highlighting the convenience and integration of these services into our living spaces.
But, 75% of participants reported using their smartphones as a preferred device for video streaming.
This is extremely interesting as it seems users always want to have their favorite content within hands' reach wherever they may be going.
Over one in two (56%) watch their favorite shows on their laptops.
Key drivers when choosing a video subscription service
But why do consumers choose one platform over another?

Our survey highlighted several important key factors that can tilt the scale when consumers are faced with such a choice.

Price
65% stated that price is a crucial factor, indicating the importance of affordable subscription options.
Price sensitivity has definitely been heightened after the pandemic.
Library size
52% of respondents took into account the library size, indicating a desire for a diverse and extensive collection of content.
Tv series and movies are not enough, consumers' tastes have been expanding not only in terms of formats (documentaries, docuseries, reality shows, stand-up comedies, anime & animations) but also in terms of genres & topics.


Access to specific shows
This also played a significant role, with 47% of respondents valuing the availability of their specific programs.
For example, the uber popular Marvel movies or latest Disney animation movies are available on Disney Plus, and if consumers haven't managed to go watch them in movie theaters, they know they have a strong ally in the platform if they want to catch up.
Music Streaming Services
The audio and music streaming services market has transformed the way we listen to our favorite tunes and discover new artists.
The rise of services like Spotify has created a world of opportunities for new artists.
Back in the days, record companies would decide which songs played over and over on the radio. You would listen to what somebody else had decided you should have listened to.

Music streaming services have changed this process of discovering and listening to music (for consumers) and making music (for artists).
Consumers can now directly access artists' songs at any time.
This is also why we have seen the growth of so many different genres and singers that skew away from the mainstream.
Let's hear how the music changed for American consumers.
The most popular audio & music subscription services in US
Our survey revealed that nearly one in two (48%) respondents in the US has access to audio & music streaming services.
Spotify

A significant majority, 67%, reported having access to a Spotify subscription, cementing its position as the leading audio streaming service in the region. Spotify's vast music library, personalized playlists, and user-friendly interface have resonated with listeners, making it a go-to platform for music enthusiasts.

And let's not forget the super successful "Spotify Wrapped" campaign. Released at the end of every year, the platform offers their users statistics and insights on their listening behaviors, and makes it easily shareable on other social media platforms.




YouTube Music

The platform has leveraged the popularity of the video-sharing platform to offer a unique music streaming experience, with 45% of respondents having access.
With a vast library of music videos, live performances, and user-generated content, YouTube Music has garnered a loyal user base, particularly among those seeking visual elements alongside their audio experience or those who have currently subscribed to YouTube Premium.




Amazon Music

Amazon Music emerged as another popular choice, with 41% of respondents having access to this streaming service.
As part of the broader Amazon ecosystem, Amazon Music offers a seamless integration with other Amazon services and provides access to a diverse range of music, including exclusive releases and curated playlists.




Apple Music

Our study finds 37% of respondents having access, has also gained a considerable following. Known for its intuitive design and seamless integration with Apple devices, Apple Music offers a comprehensive music catalog, live radio stations, and exclusive artist content.


Audio & music subscription services per device
The Appinio Hype Tracker Report on subscription services revealed that a vast majority of respondents, 92%, access audio and music streaming services through their smartphones, highlighting the very well-known need of looking cool while doing literally anything.
Just pop your headphones on, start your playlist, go.
And if you want to be sitting at the cool kids table, make sure the headphones are wired ones.
One in two (48%) participants reported using their laptop as a preferred device for music streaming. It's very common to listen to music while working or studying.
While another 46% listen to music via Smart-TV. Smart TVs do not seem the obvious choice when it comes to listening to music, but they offer a few advantages:
Convenience and a simple set-up, no extra cables or speakers
Improved sound quality when compared to a smartphone alone
Integration with smart home ecosystems.


Key drivers when choosing an audio & music subscription service
How do American consumers choose what music streaming service to subscribe to?

In comparing these audio and music streaming services based on key factors, our survey revealed important considerations for subscribers.
When choosing a service,
59% of respondents stated that price is a crucial factor, indicating a desire for affordable subscription options.

Audio quality also played a significant role, with 54% of respondents valuing high-quality sound reproduction.

The ease of discovering new music was important to 48% of participants, suggesting a consumers' hunger to widen their musical horizons and a need to make this easier.

Furthermore, 48% of respondents indicated that the availability of other content types, such as podcasts and audiobooks, alongside music was a significant consideration in their choice of streaming service.
Newest trends in the subscription economy
The subscription economy is ever-evolving, continuously introducing new trends that shape consumer behavior and expectations.
The Appinio Hype Tracker Report uncovered several noteworthy trends that are currently making waves in the subscription landscape.

Pluto TV
The awareness of Pluto TV, an ad-supported streaming service, is high among US consumers and it generates extensive discussion, and there is significant curiosity surrounding this ad-supported service indicating potential growth and interest in this emerging platform. This suggests that consumers are open to ad-supported models and their potential benefits.
Ad-supported subscription services
Another trend that has garnered attention is the rise of ad-supported subscription services.
US consumers demonstrate a keen awareness of these offerings, recognizing that they provide an alternative to traditional ad-free subscriptions.
This awareness reflects consumers' desire for cost-effective options while acknowledging the trade-off of ad interruptions during their streaming experience.
Password sharing
One prominent trend is the growing discussion around password sharing among US consumers.

As already mentioned, US consumers are highly aware of the topic and engage in conversations about it. This heightened awareness is also due to the fact that Netflix is implementing measures to address password sharing and in many countries worldwide the password sharing ban is currently being rolled out.
AI-generated content
US consumers also exhibit awareness and curiosity regarding AI generated music. This emerging technology captures their interest as they explore new possibilities in music creation and consumption. However, discussions around AI generated TV shows appear to be less prevalent among consumers, suggesting that these areas are still in the early stages of adoption and may require further awareness-building efforts.
These trends shed light on the evolving dynamics of the subscription economy, demonstrating how consumers' awareness and curiosity drive the industry's development.
Implications
The rise of subscription services has undeniably transformed the way we consume and interact with various forms of media and products.
The findings from the Appinio Hype Tracker Report revealed that a vast majority of Americans, 87%, currently have a subscription plan to at least one service, highlighting the widespread adoption and popularity of this business model.
Video streaming services emerged as the dominant category, with 73% of respondents utilizing platforms like Netflix, Amazon Prime Video, and Hulu.
Music streaming services also garnered significant attention, with 48% of respondents subscribing to services such as Spotify, YouTube Music and Amazon Music.
The findings highlight the importance of affordability, content variety as key drivers in consumers' choice of subscription services.
Price sensitivity has increased, especially after the pandemic, with nearly two thirds of respondents considering price a crucial factor. Additionally, access to specific shows and a diverse music library were important considerations for consumers when selecting a service.
The report also identified emerging trends in the subscription economy.
Password sharing among US consumers has become a topic of discussion, with heightened awareness due to Netflix's measures to address this issue. Ad-supported subscription services have gained attention as cost-effective alternatives, although consumers recognize the trade-off of ad interruptions.
Curiosity surrounding AI-generated music and the potential benefits of new ad-supported platforms like Pluto TV indicate evolving consumer preferences and openness to exploring innovative models.
Conclusion
These findings have implications for both subscription service providers and consumers.

Providers must continue to prioritize affordability, content variety, and user experience to attract and retain subscribers.
They should also consider emerging trends such as ad-supported models and AI-generated content to meet evolving consumer demands.

As the subscription economy continues to evolve, understanding consumer preferences and staying ahead of emerging trends will be crucial for both providers and consumers to make informed decisions and fully capitalize on the benefits offered by subscription services.
Want to run your own study?
Then take your market research efforts to the next level, sign up to Appinio for free and talk to us.
Join the loop 💌
Be the first to hear about new updates, product news, and data insights. We'll send it all straight to your inbox.
Subscribe to our newsletter