Understand how consumers think
Create products and campaigns that consumers love. We'll be by your side on every step of the way - from testing creatives and concepts, to refining the pricing strategy, to tracking brand performance and beyond.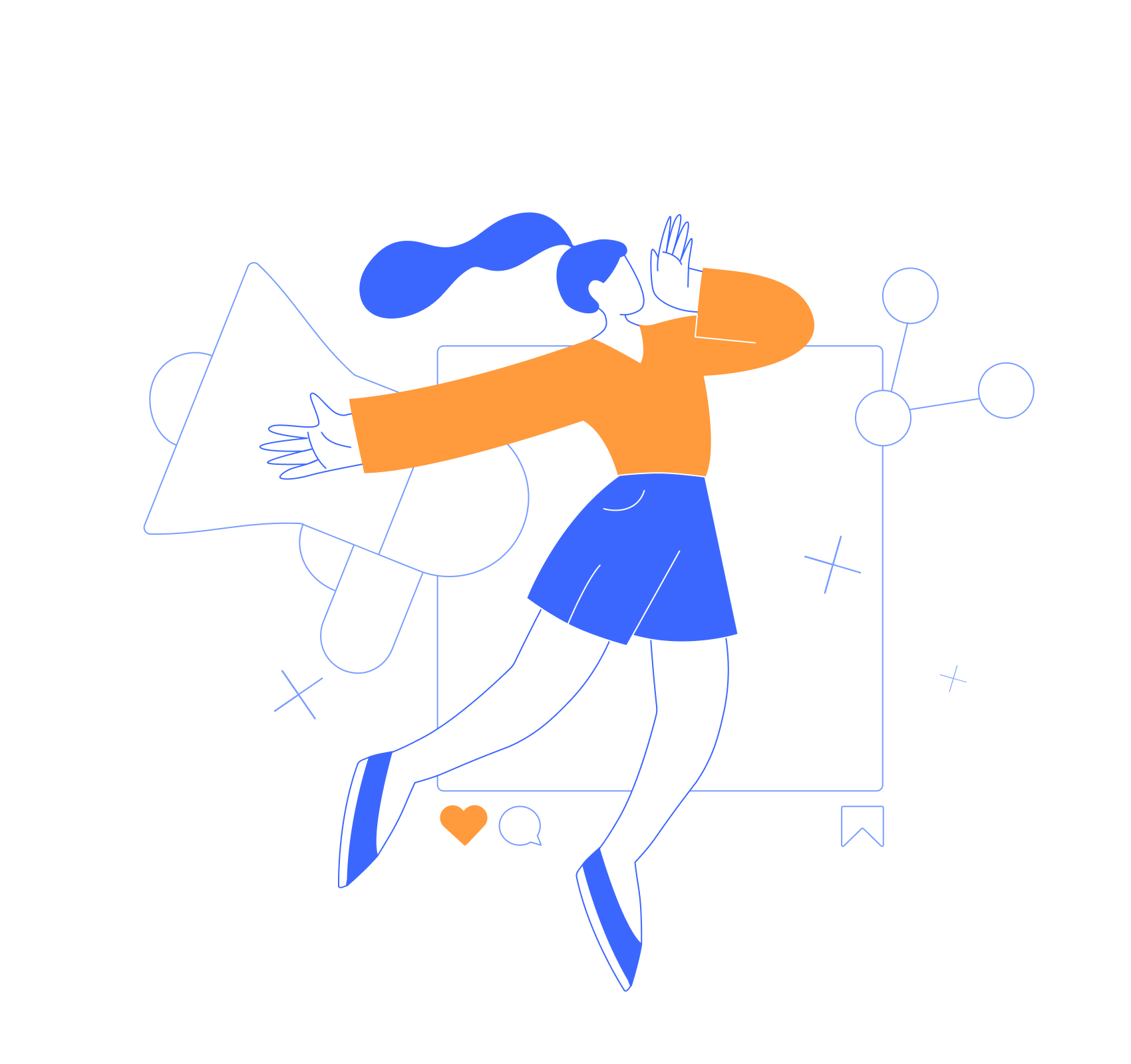 Trusted and loved by teams at
How Appinio works
Draft a questionnaire

Make use of our templates or create your own customized survey.

Define your target group

With our panel you can reach your target group in 90+ countries and select from 1200+ characteristics to define exactly whom you want to reach.

Get results in minutes

Use our interactive reports to track, analyze and export results in real-time.
Flexible data export
You see it, you like it, you want it, you got it! It takes one click to export any chart or piece of data from our dashboard into your reports. Pptx, xlsx or csv - you name it. Custom reports created by our superstar research consultants available upon request.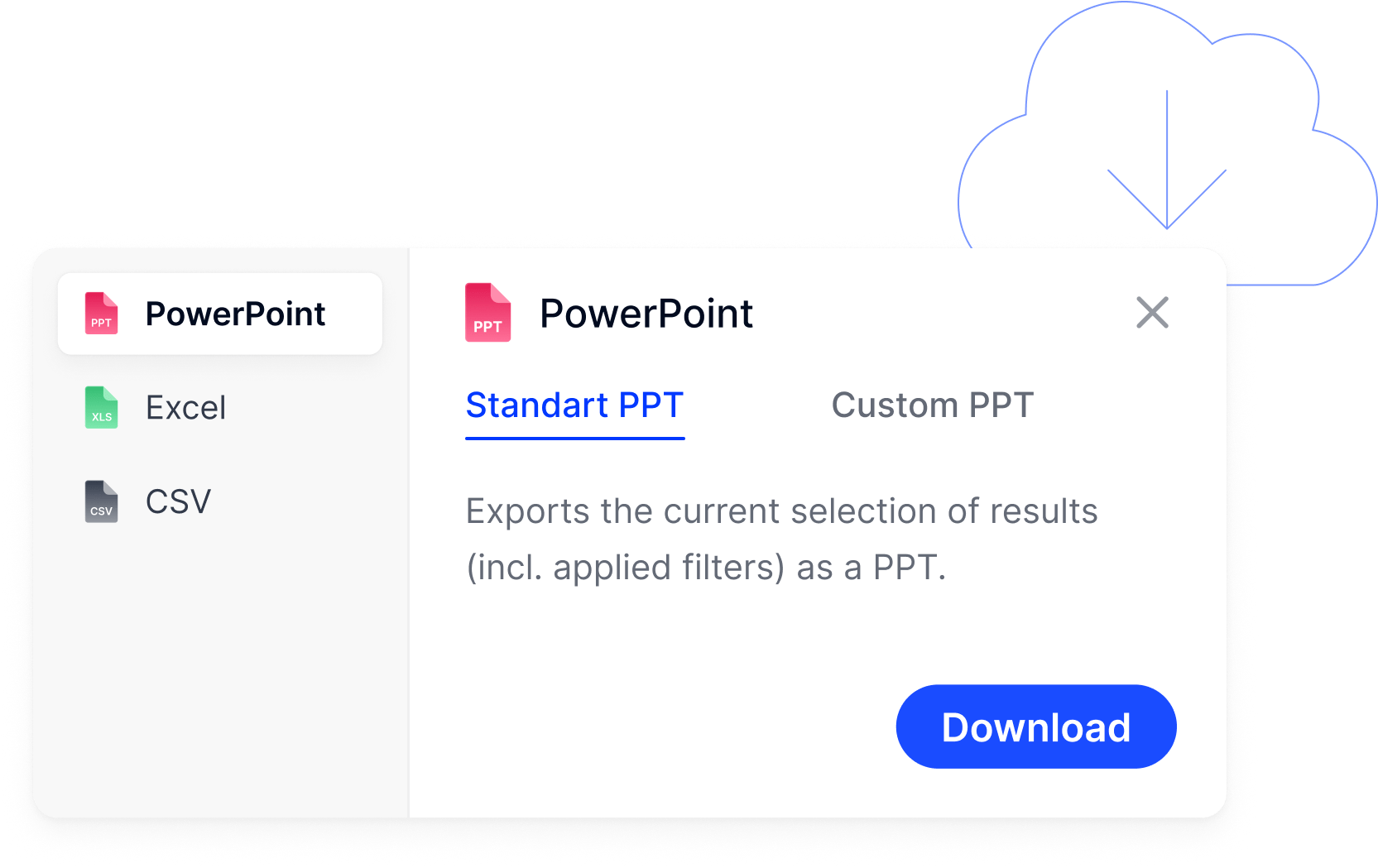 Multi-level screening
Our research consultant team determines your target group as precisely as possible in a multi-stage process using preliminary surveys and always keeps an eye on the desired goals.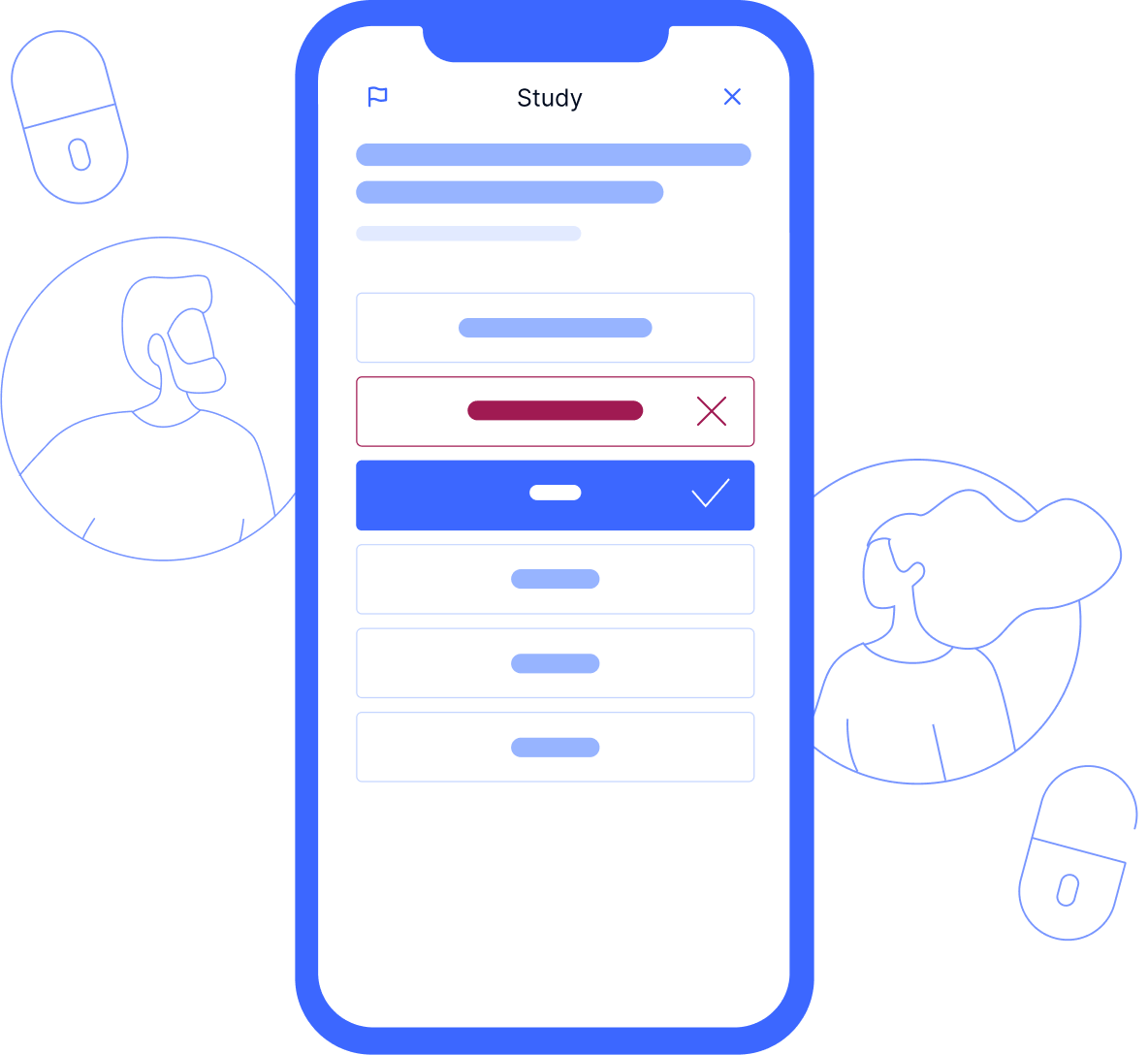 Interactive dashboard
Use our powerful interactive dashboard to play around with insights, create customized reports and share data with your colleagues or clients. All in real time.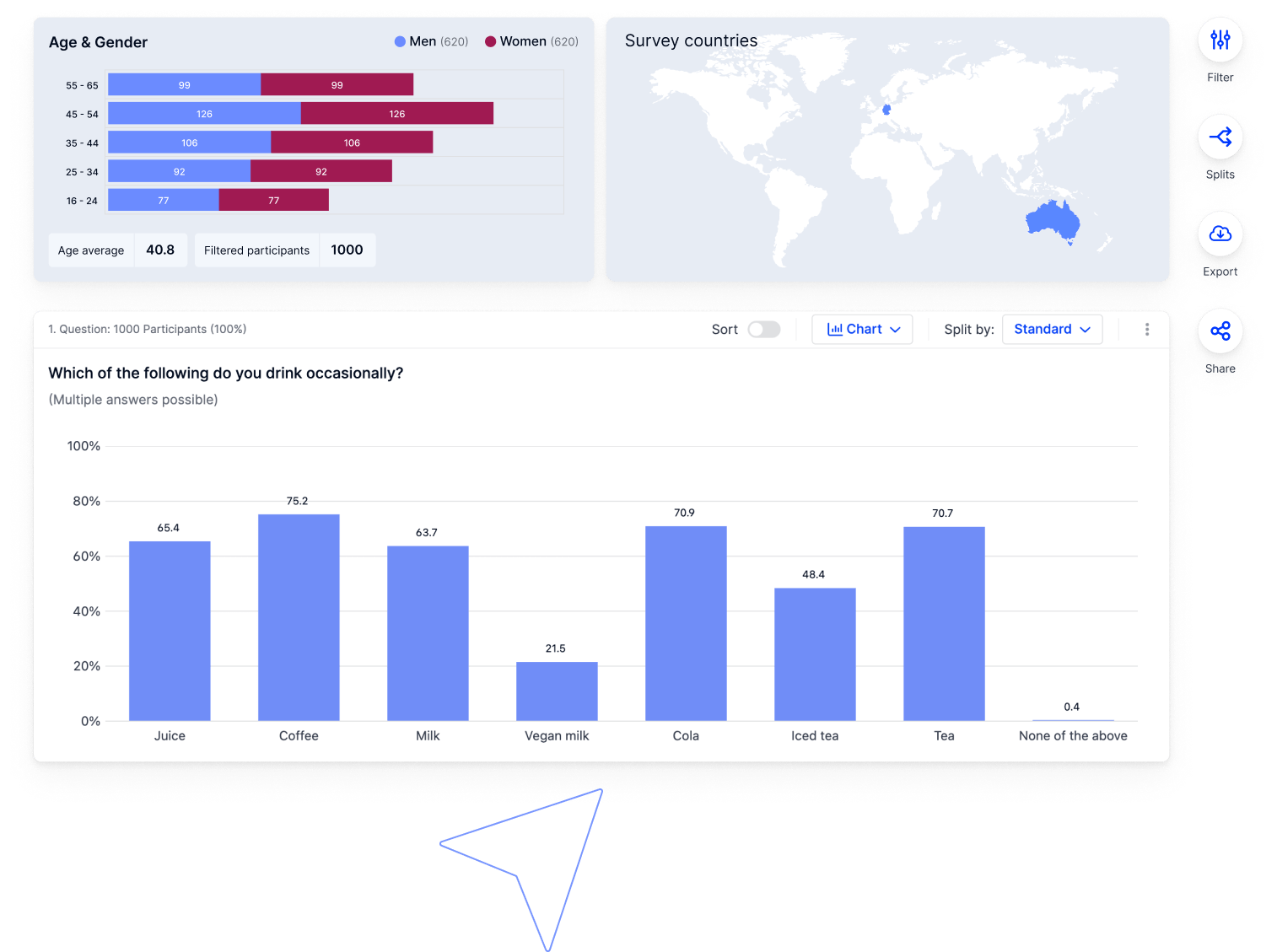 Advanced analysis options
Whichever form of an in-depth analysis you might need to make the right decision, our team of top research consultants is there to help. Significance tests, TURF analysis, KANO analysis and many more are available.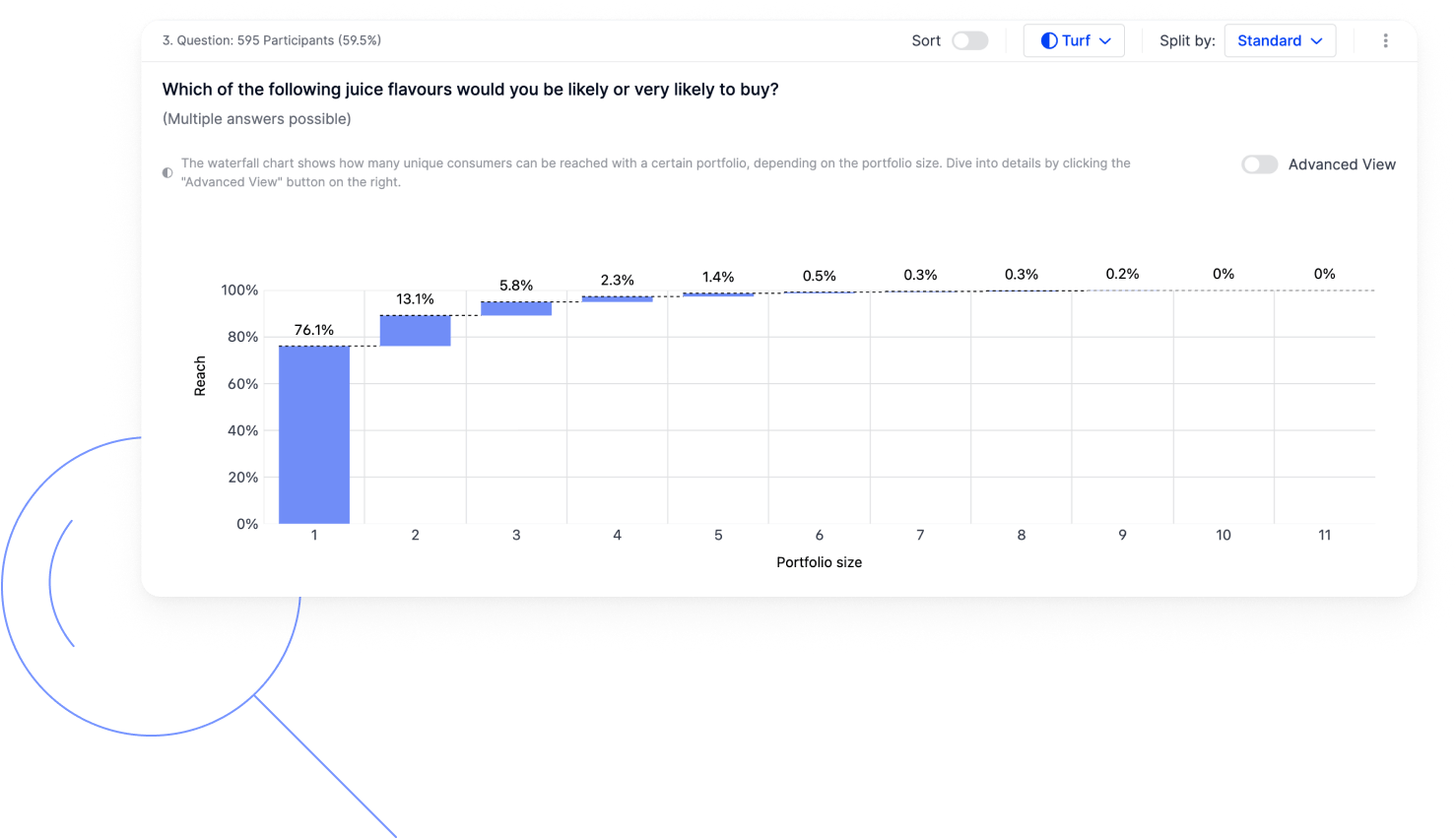 Not convinced? Let's change that.
Easy

Our platform is so intuitive, anyone can do it (no PhD in research needed)

Fast

<23 mins average field time for 1,000 respondents

Panel

Define the right target group from 1200+ characteristics and survey it in over 90 countries

Expert advice

Our dedicated research consultants will guide you through every step of the way

Superior data

Through focus on user experience and intrinsic motivation

Reports

Powerful interactive reports to answer all of your questions
Like what you're seeing? Try it for yourself
See our platform in action

Experience real-time results

Explore reports & templates