Campaign Tracking
Uncover actionable insights and optimize strategies. Maximize ROI through precise and comprehensive campaign measurement and analysis.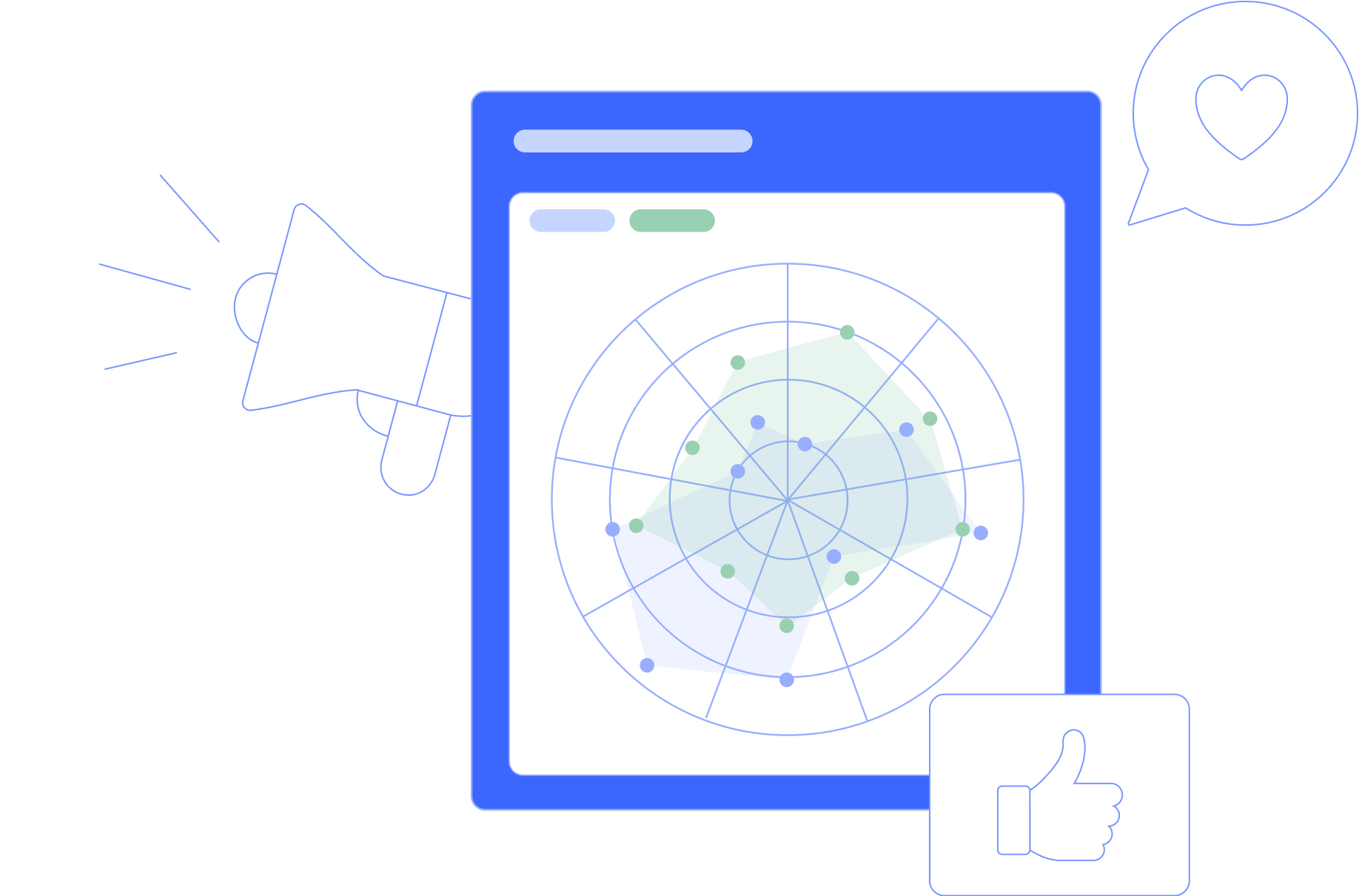 Here's why you need Campaign Tracking
A comprehensive campaign tracking study acts as the strategic compass steering your marketing efforts.
It ensures effective resource allocation, aligns messaging with your audience, and evolves campaigns to yield optimal results, ultimately driving growth and profitability.
Advantages of Campaign Tracking
Evaluate campaign impact accurately by aligning questionnaires with objectives and KPIs, ensuring dependable insights.

Maximize budget impact by evaluating diverse advertising channels, ensuring effective resource allocation.

Continuously enhance campaigns with measurements, strategically refining for optimal performance.
How to measure effectiveness of campaigns
Align pre-testing objectives with campaign goals and relevant KPIs.
Create surveys for audience preferences and message impact.
Segment the audience for design and messaging insights.
Evaluate various designs' impact using monadic surveys for focused results.
Draw a random, new sample to eliminate bias & ensure accurate insights.
Analyze results to enhance campaign elements for optimal resonance.
Set your advertising campaign live.
Monitor campaign performance throughout its duration.
Measure at campaign start, intervals, and end for a holistic view.
Combine both tracking methods for precise impact assessment.
Analyze pre & post data and refine future campaigns & strategies.
KPIs to measure
Conversion Rate

Brand Awareness Lift

Engagement Metrics

Return on Investment (ROI)

Customer Acquisition Cost (CAC)

Media Channel Performance

Ad Recall and Recognition
Essential Campaign Tracking questions
For advertising channel assessment

Through which advertising channels did the target audience encounter the advertising?

For optimal channel effect

Within the media mix, which advertising channel had the most significant impact?

For audience segmentation

Are there notable differences in the advertising's impact among different segments of the target audience?

For message clarity

Was the advertising message clear and understandable to the target audience?


For desired action

Did the advertising motivate the target audience to take the desired action?

Campaign Tracking explained
Measurements for campaign tracking take place in waves: before the campaign, (zero point measurement as reference values, also called pre-testing), at the start of the campaign (for example after the first TV broadcast), during the campaign in continuous intervals depending on the type or size of the campaign and after the end of the campaign (post-measurement).

It is essential to measure the effectiveness of advertising campaigns through regular brand tracking, to place advertisements as effectively and efficiently as possible.

In the context of market research, KPIs used to measure campaign performance may include brand awareness, message recall, purchase intent, and overall customer satisfaction.
Like what you're seeing? Try it for yourself
See our platform in action

Experience real-time results

Explore reports & templates